Who has scored the most goals in this season's UEFA Champions League? Who has provided the most assists?
The UEFA Champions League is back, and how! Chelsea were stunned by Dinamo Zagreb, which was swiftly followed by the sacking of Thomas Tuchel. Manchester City, Barcelona, Borussia Dortmund and Real Madrid picked up dominant wins, while Kylian Mbappe shone in Paris Saint-Germain's 2-1 win over Juventus.
Paris Saint-Germain's Kylian Mbappé and Erling Haaland of Manchester City have joined Barcelona's Robert Lewandowski on three goals in the 2022/23 UEFA Champions League.
Kylian Mbappé has scored in each of his last five UCL appearances, the longest active streak by any player in the competition.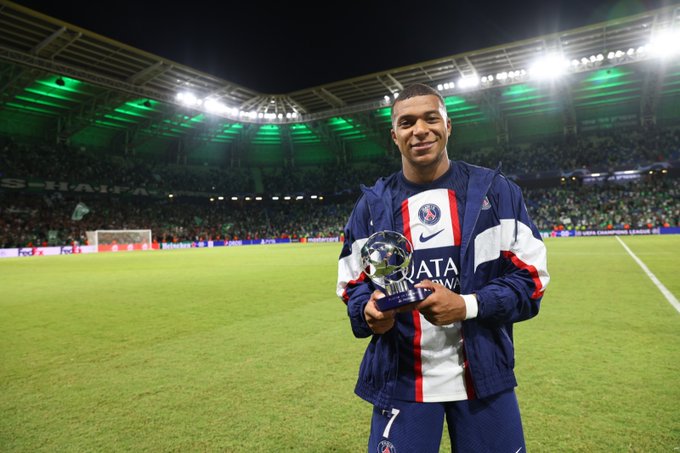 With his assist to Mbappé, Neymar has contributed to 13 goals in all competitions this season (7G, 6A); he has only failed to score or assist in one of his eight games in 2022-23.
Erling Haaland scored his 25th career UCL goal in 20 games, thereby becoming the fastest player to 25 goals in Champions League history. At 22 years & 47 days, he is the youngest player to score 25 career UCL goals, breaking Kylian Mbappé's record (22y-80d).
Only 31 players have scored more UCL goals than Haaland in the competition's history. He's ahead of the likes of Sadio Mane, Luis Figo and Paul Scholes. In a word, incredible.
2022/23 Champions League top scorers
3 Erling Haaland (Man City)
3 Robert Lewandowski (Barcelona)
3 Kylian Mbappé (Paris)
2 Jude Bellingham (Dortmund) 
2 Leroy Sané (Bayern)
2 Mykhailo Mudryk (Shakhtar)
2 Noah Okafor (Salzburg)
2 Mislav Oršić (Dinamo Zagreb)
3 Alexis Saelemaekers (Milan)
2 Marian Shved (Shakhtar)
2 Mohammed Kudus (Ajax)
2 Piotr Zieliński (Napoli)2 Richarlison (Tottenham)
Lewandowski's hat-trick against Plzeň on Matchday 1 had made him the early leader in the top scorers' race, although his blank on his return to Bayern on Matchday 2 gave Manchester City's Erling Haaland and Paris Saint-Germain forward Kylian Mbappé the chance to join him on three goals, both scoring for the second game in succession after striking twice on Matchday 1.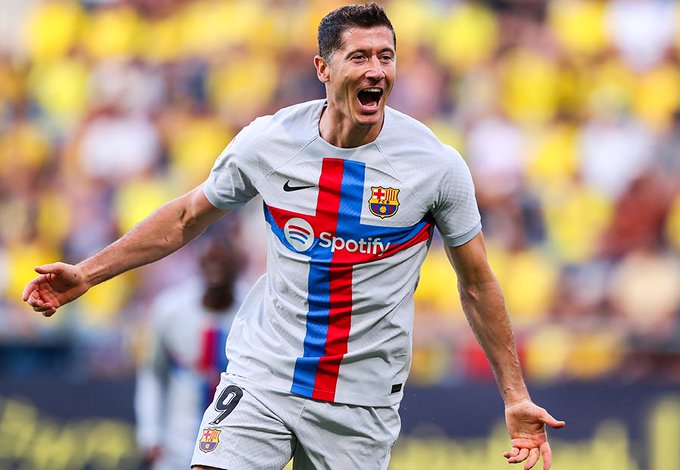 Robert Lewandowski is the first player in history to score a UCL hat-trick for three different clubs (Borussia Dortmund, Bayern Munich and Barcelona). Interestingly, the last five hat-tricks in the UEFA Champions League have all been scored by either Lewandowski or Karim Benzema.
Robert Lewandowski recorded his 22nd career multi-goal game in UCL. Since Lewandowski's debut season in the UCL in 2011-12, only Cristiano Ronaldo (31) and Lionel Messi (26) have had more such games. He's also moved ahead of Karim Benzema (86) in the all-time UCL goal-scorers list, third behind Cristiano Ronaldo (140) and Lionel Messi (125) with 89 goals.
Most assists in the 2022/23 Champions League
3 João Cancelo (Man City)
2 Steven Berghuis (Ajax)
2 Ousmane Dembélé (Barcelona)
2 Jeremie Frimpong (Leverkusen)
2 Joshua Kimmich (Bayern)
2 Giovanni Reyna (Dortmund)
2 Mykhailo Mudryk (Shakhtar)
2 Kevin De Bruyne (Man City)
2 Bruno Petković (Dinamo Zagreb)
2 Rafael Leão (Milan)
2 Georgiy Sudakov (Shakhtar)