This Chiang Mai house sits on a plot surrounded by fields of rice in Mae Rim District. The upper floor, all bedrooms, is of wood. Downstairs the many open walls give the sense of the Thai traditional tai thun below-the-house spaciousness, and it serves as living room, dining room, and coffee nook, with a natural breeze providing cool comfort all day long.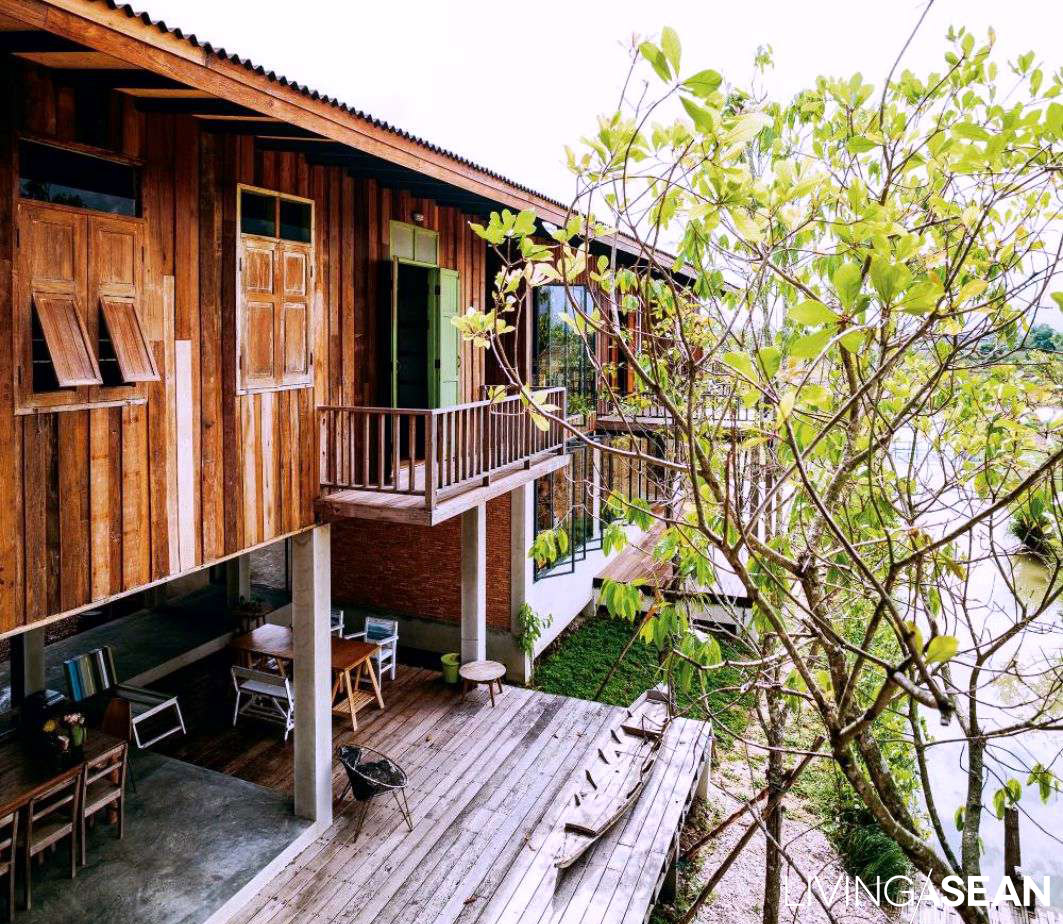 Prakij Kanha from Studio Miti designed this house, which stretches lengthwise along the long side of an L-shaped property, with frame, walls, and post construction primarily of wood taken from 5 old houses in locations all over Chiang Mai.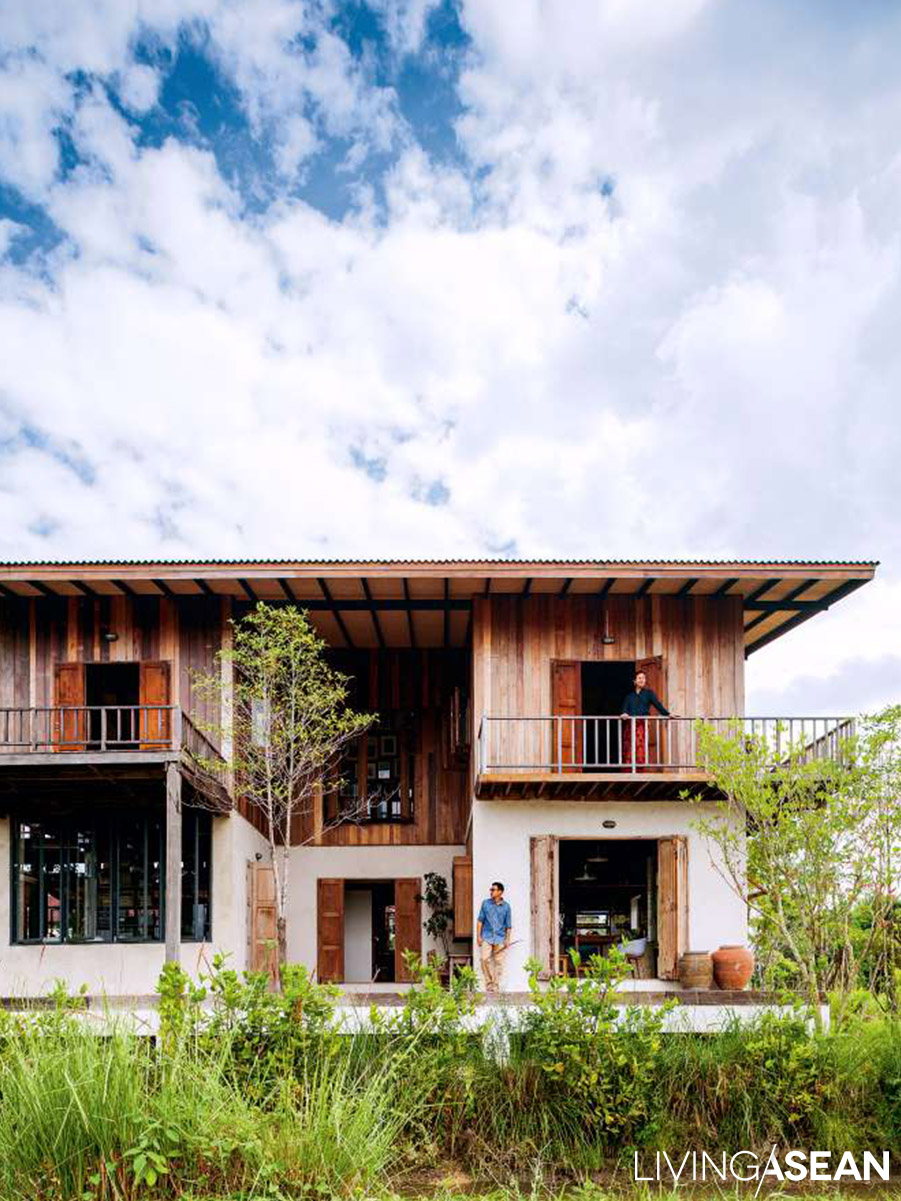 A 3.5 meter dimension in the original house design was expanded to 4 meters, and the porch was widened for a more comfortable experience of relaxed viewing of nature. Limitations on the amount of wood meant the few downstairs walls were mortared. Where boards were too short, steel was used. The roof was done with Onduline, which is made of strong natural fibers, quite light, and insulates with no need for a ceiling: it is closed off with OSB (oriented strandboard). The west wall gets strong sunlight, and is overlaid with white gypsum board, another insulation that reduces interior heat.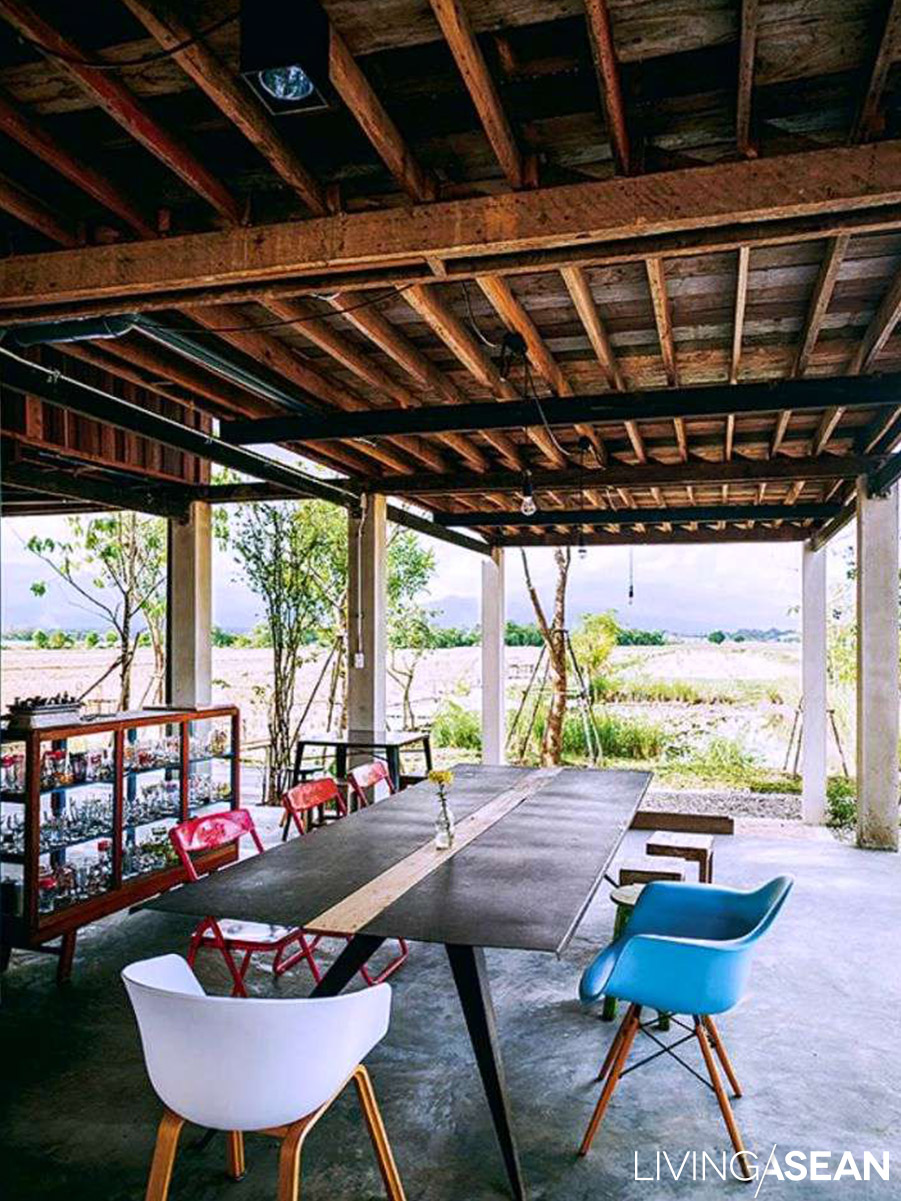 There is a mix of tall windows and glass walls, and a central walkway throughout that connects every corner and provides an air circulation channel. Even the bathroom looks out on nature. The master bedroom has views of both Doi Saket and morning mists over the Ping River. On the opposite side, night after night you can watch the moon wax and wane. Interior décor is a mix of furniture and antiques almost entirely taken from the original house.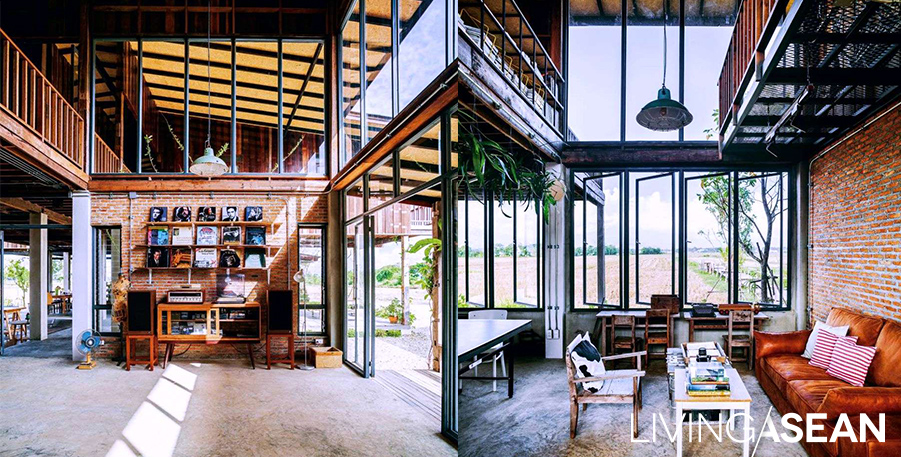 Public electricity doesn't reach out this far, so solar cells are used, and per-day energy use has to be carefully figured. There is no air conditioning, but the natural breezes here are deeply cooling. If you'd like to switch out of your digs to get the peace and quiet of a beautiful wood house set in spacious rice fields and see how totally dark and quiet it can be at night, you can reserve a room by contacting Good Old Days Chiang Mai.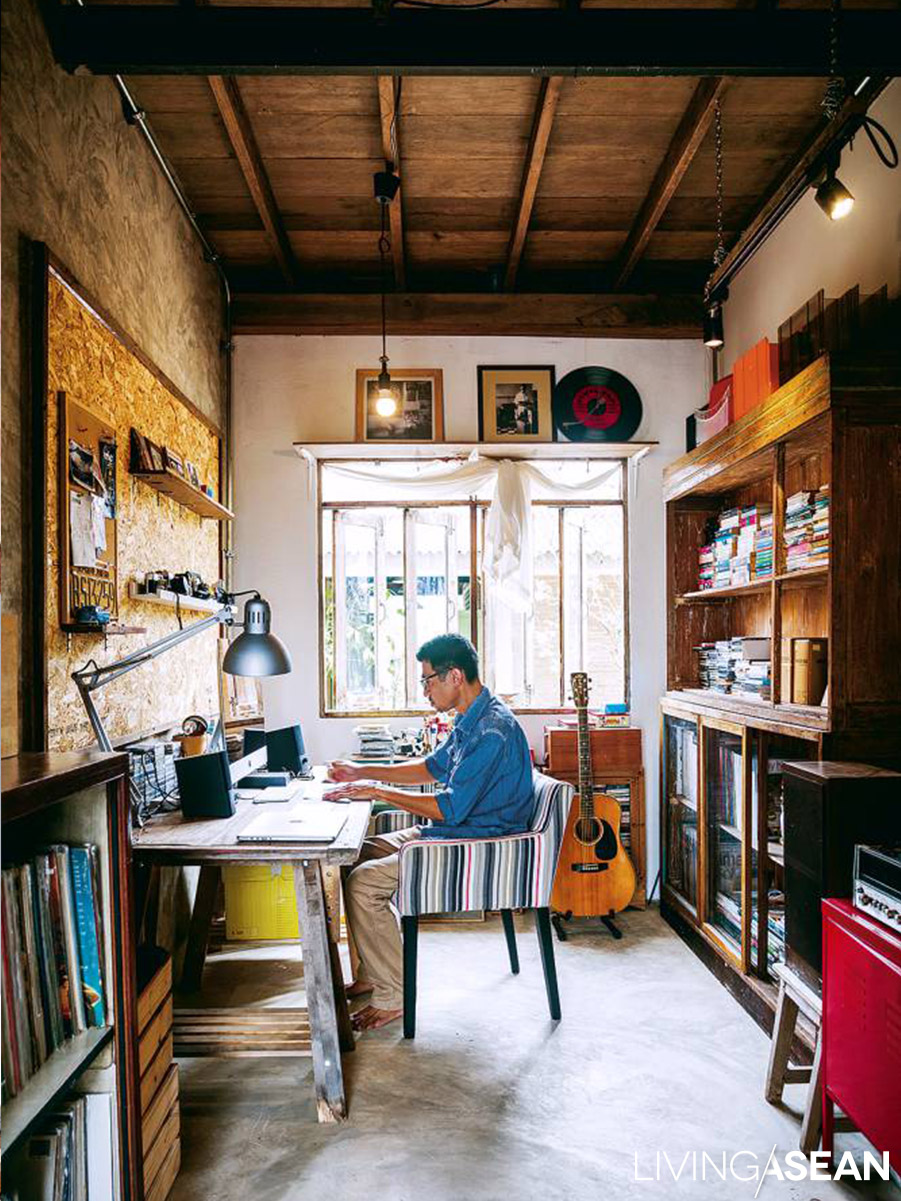 You may also like