How about hanging your flower pots? Let yourself be tempted by these decorations as magical as they are easy to make  and spice up your exteriors all summer long.
hanging summer flowers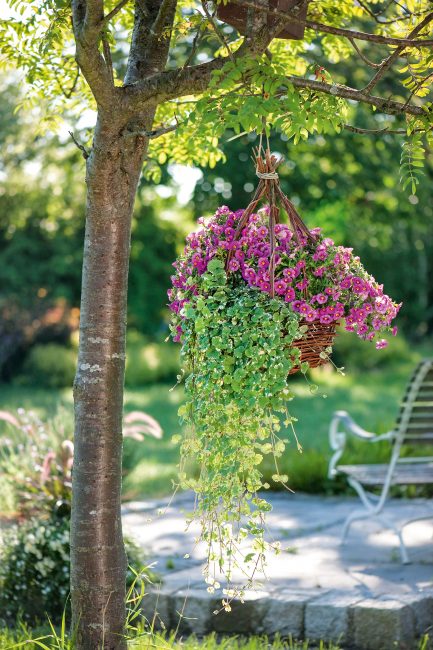 .
.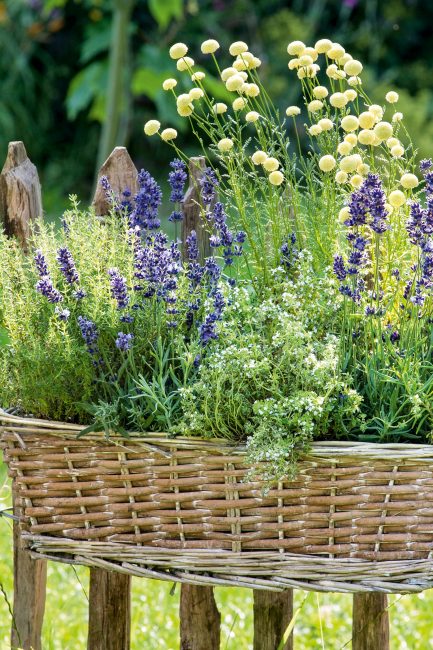 Summer flowers and decorative hanging plants lend themselves gracefully to an airy decor (left page). White-marbled twigs of variegated ground ivy (Glechoma hederacea 'Variegata'), topped with a profusion of pink miniature petunias (Calibrachoa), cascade into their rustic woven wicker basket. A shocking duo!
Aromatic plants also like to gain height. This braided planter tastefully combines thyme, rosemary, lavender and, as a highlight, green santolina (Santolina viridis) with balls of bright yellow decorative flowers in summer. They all thrive in potting soil prepared with about 2/3 garden soil mixed with a little mature compost and 1/3 quartz sand.
On the fence made of simple wooden stakes, these petunias left in their pots give new life to old tin pitchers. A nice way to accentuate the country side of the decor. Remember to line their bottom with a good layer of clay pebbles or gravel before placing the plants.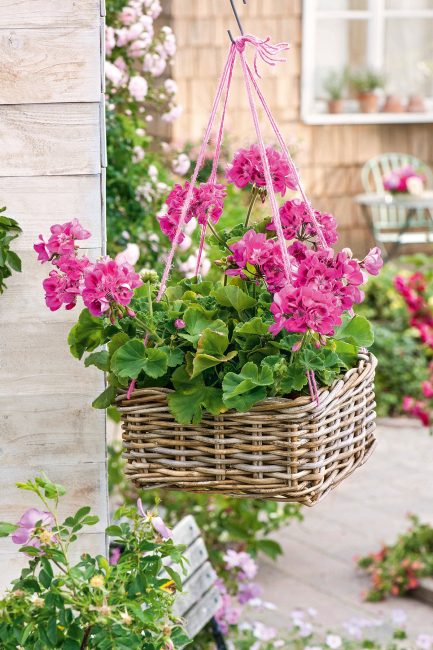 .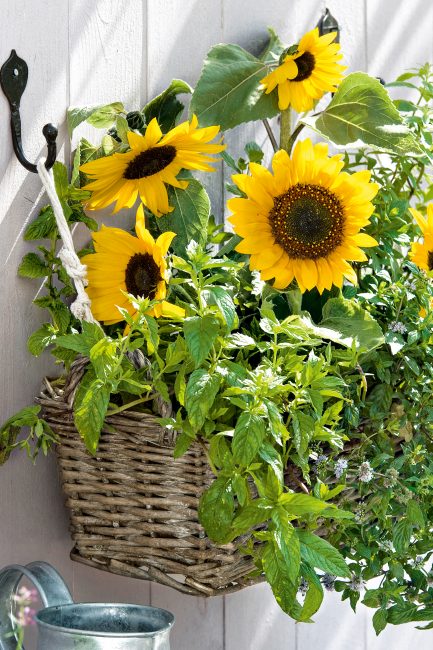 To highlight your composition, use cords of the same color as the flowers, as with these pink geraniums.
The wall suspension is ideal for embellishing a facade and saving space on the terrace. Mint and lemon verbena draw here a dense setting from which emerge the large sunny yellow sunflower flowers. A very warm combination that cleverly alternates upright and drooping plants (to be placed in front).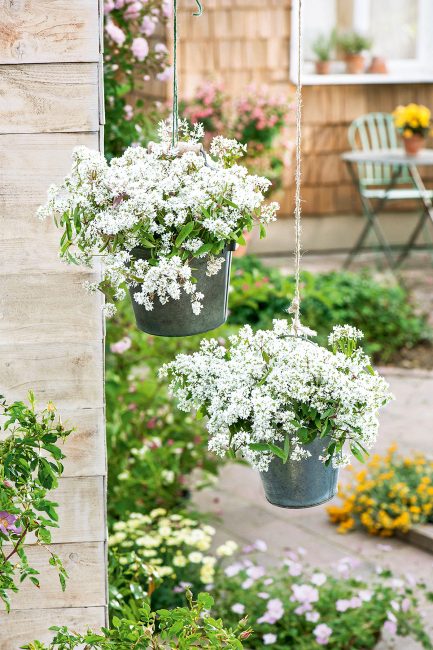 .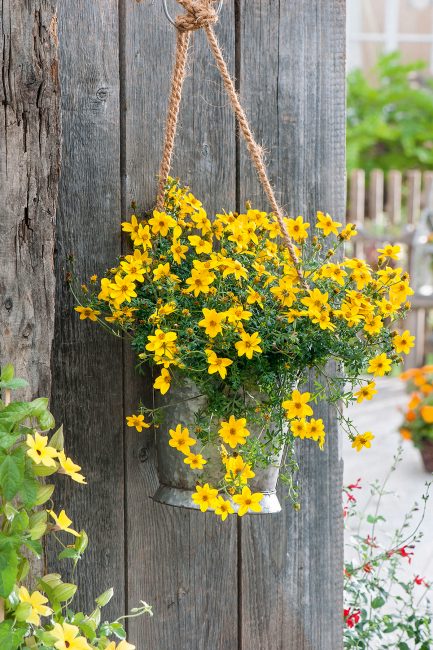 The promise of a voluminous cloud of flowers with 'Diamond Star' euphorbia! This robust plant is covered with a multitude of small, double, white flowers which turn pink in the sun and are renewed throughout the summer. Avoid adding fertilizer, it does not like soils that are too rich.
The bidens, with bright yellow flowers, likes to bask in the sun from May to October. Its elevated position suits it perfectly if it receives regular watering.
Flower pots: how to take care of them
Use a quality soil, loose and as coarse as possible. Most commercial potting soils already contain fertilizer, which becomes inactive after about 4 weeks. Then continue the contributions by placing cones of progressive fertilizer which will act uniformly for several weeks.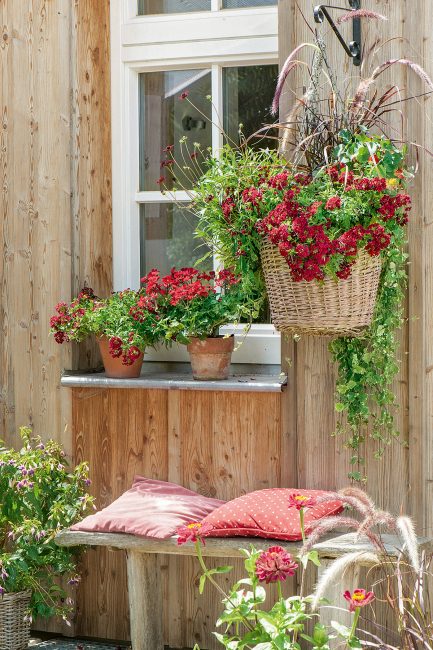 .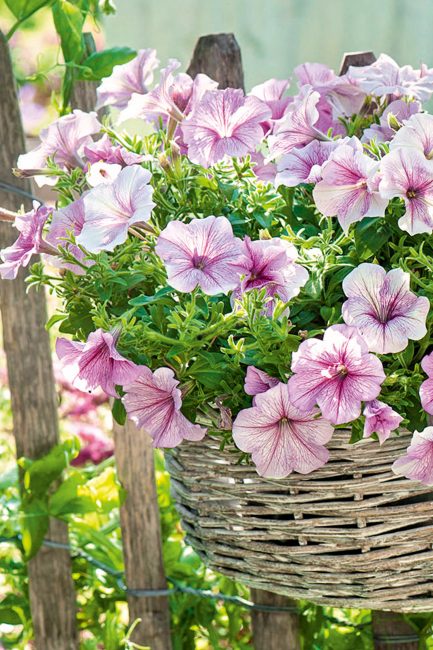 This opulent composition plays on the range of scarlets by marrying red verbena and chocolate cosmos with nasturtium. A purple grass, 'Rubrum', and a marbled ivy structure the whole while giving it lightness.
Great classics of suspensions and wall planters, petunias come from two large families: some with an upright to slightly drooping habit and the second drooping, which can extend over more than 1 m. Installed in the sun, sheltered from wind and rain, the flowers will be more colorful. Water them regularly and, in case of yellowing of the leaves, provide them with ferrous fertilizer.