While a large, spacious kitchen is the dream, the reality is that many of us are stuck with small kitchens that feel cramped and crowded. But there are lots of visual tricks and clever ideas for how to make a small kitchen look bigger that don't involve knocking down walls or a major refurb.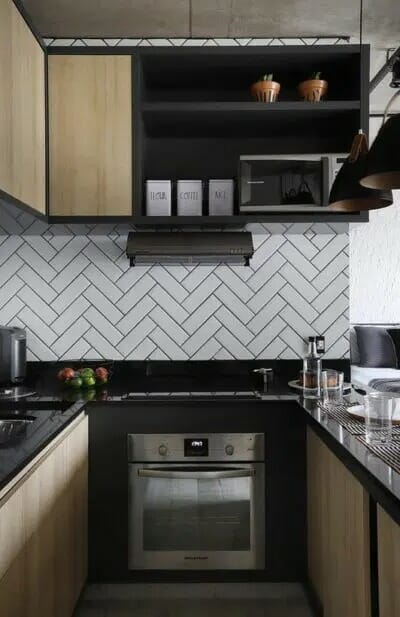 Light colours with plenty of white tint will naturally reflect light, which helps to avoid the room feeling cramped and dark. Bright white or cream is an obvious choice, but don't feel limited. Light greens, yellows, blues and even greys can work well too.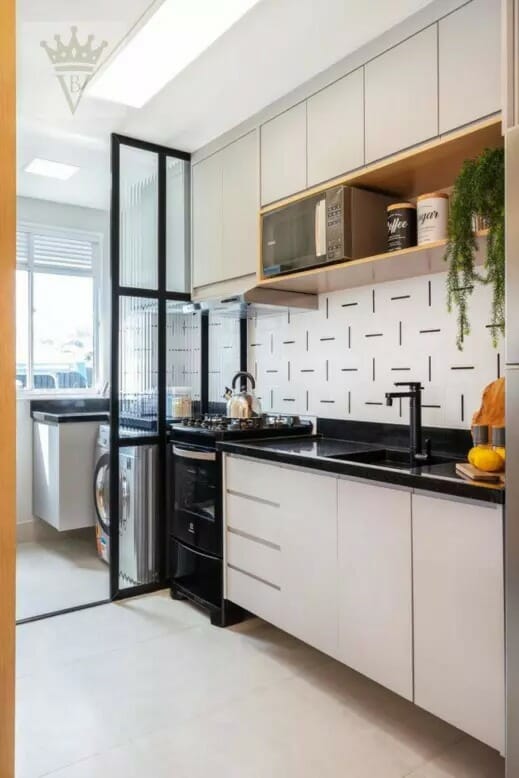 Natural light will enlarge any space and make it instantly feel brighter and more spacious. Maximise what light you do have in a small kitchen by keeping any window treatments to a minimum.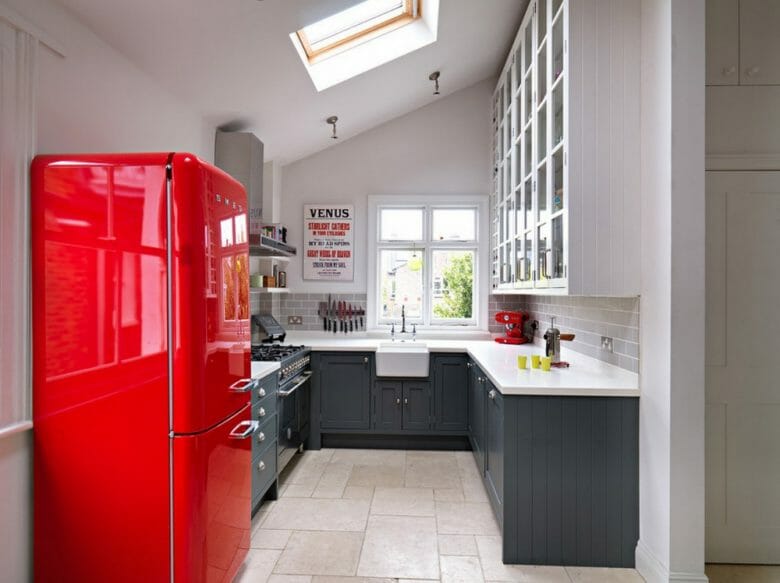 If windows aren't overlooked at street level, consider doing away with window coverings completely if you can. Plants and greenery displayed on the windowsill will keep it from looking too bare and empty.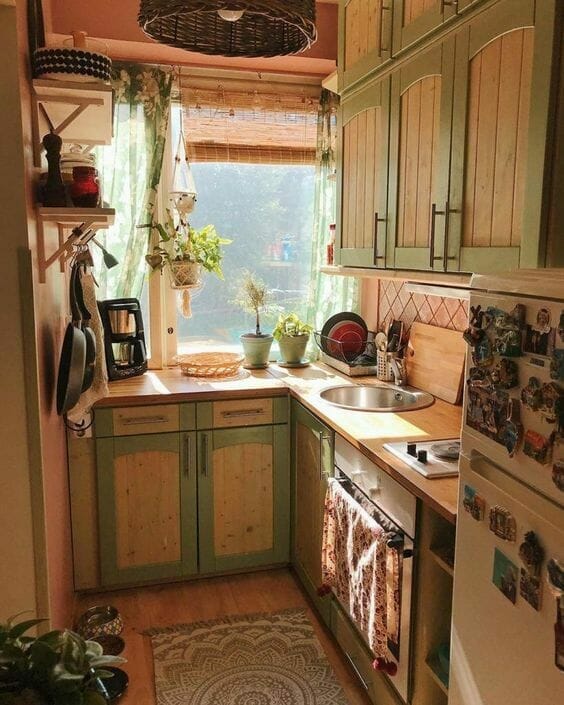 Opt for light coloured cabinets, high-gloss doors and pale, blonde woods and ditch fussy detailing for simple slab-front doors and flush handle-free profiles.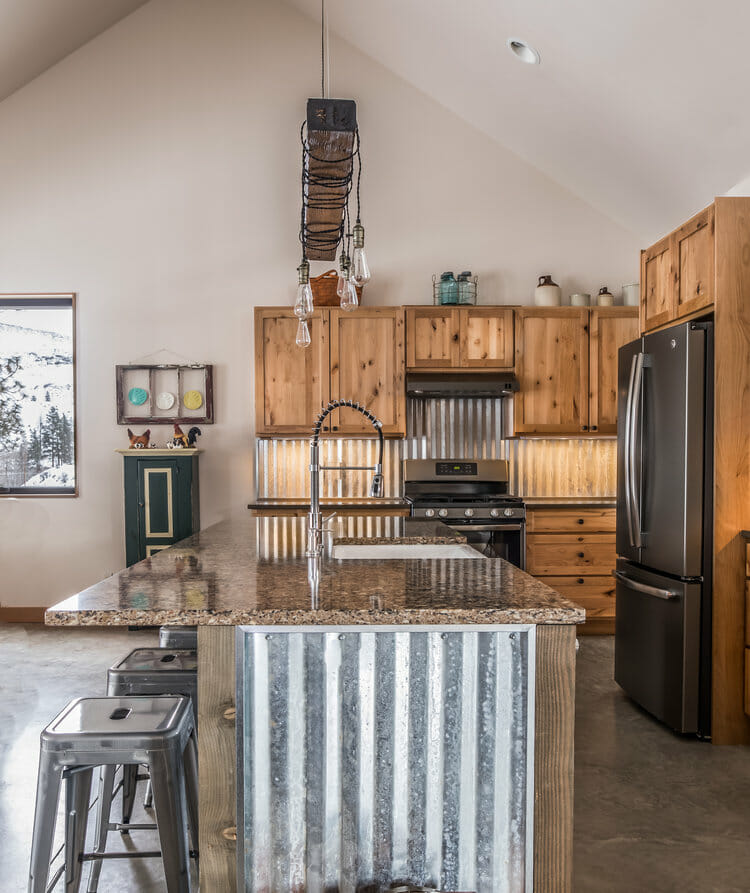 Make a small kitchen look bigger by laying directional flooring. A wide herringbone-pattern floor or chevron-format tile creates lines that draw the eye outwards and will make the kitchen floor feel wider and longer.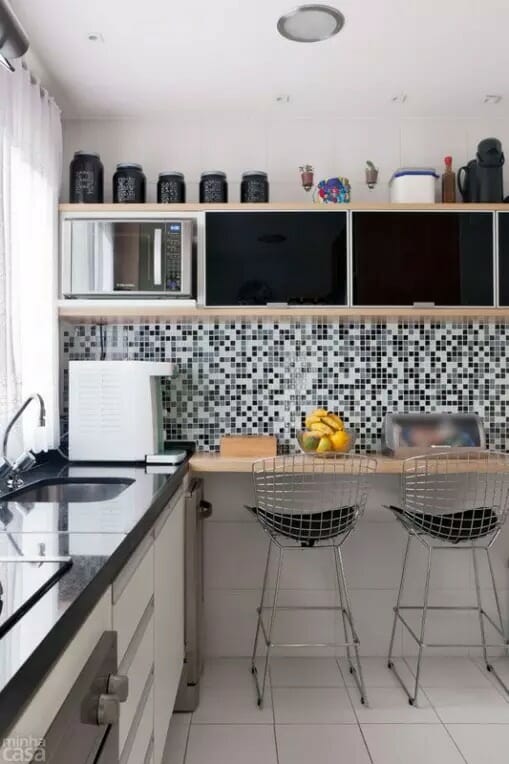 Keep to light tiles or pale-coloured woods that will reflect light, rather than dark, heavy colours which are light-absorbing and will make the space feel more closed-in.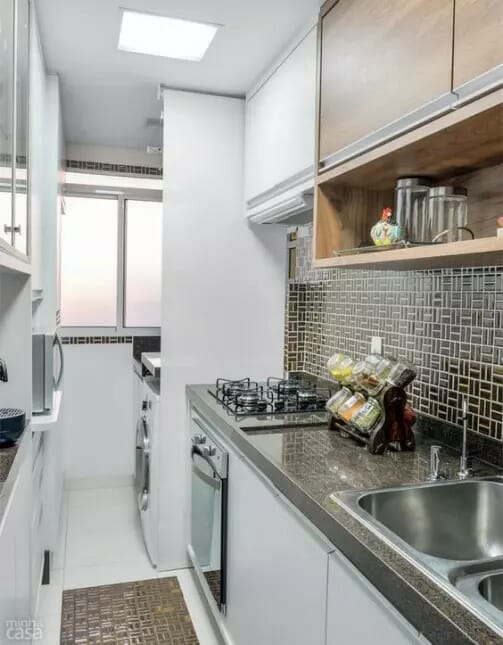 Having cabinets on all four walls can make a small kitchen feel overcrowded. Opting for an L-shaped arrangement with cabinets that meet in one corner, provides an ample amount of storage, without making the kitchen feel overly-crammed.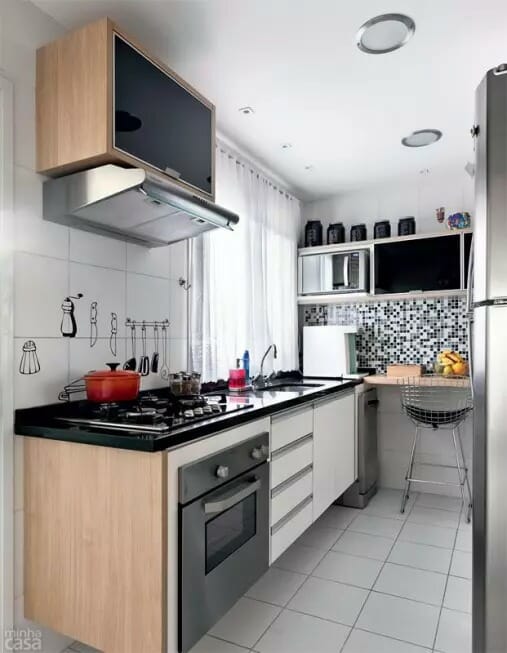 .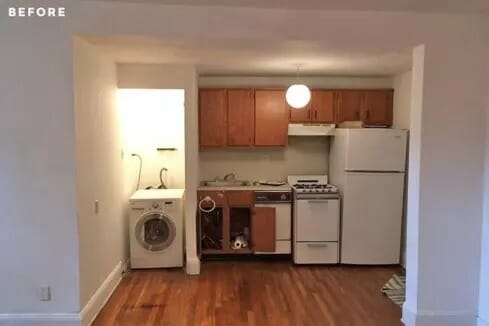 .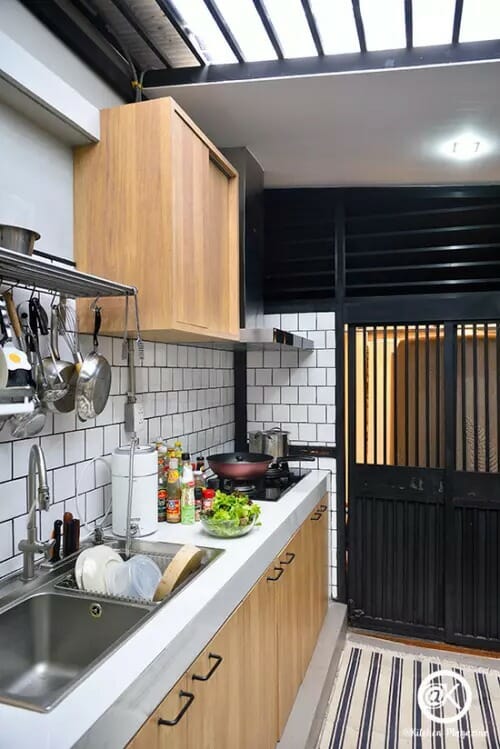 .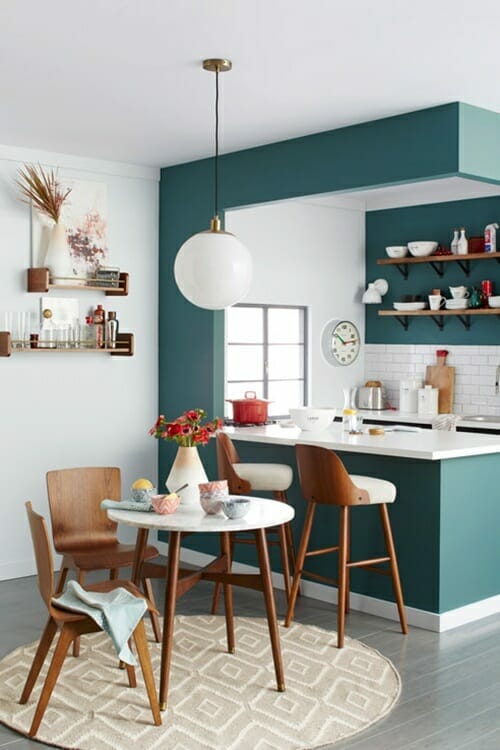 .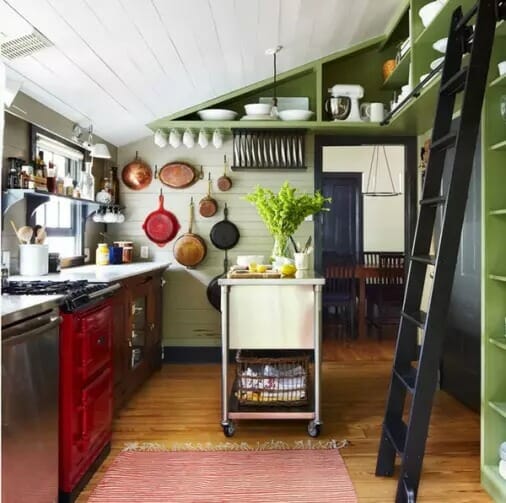 .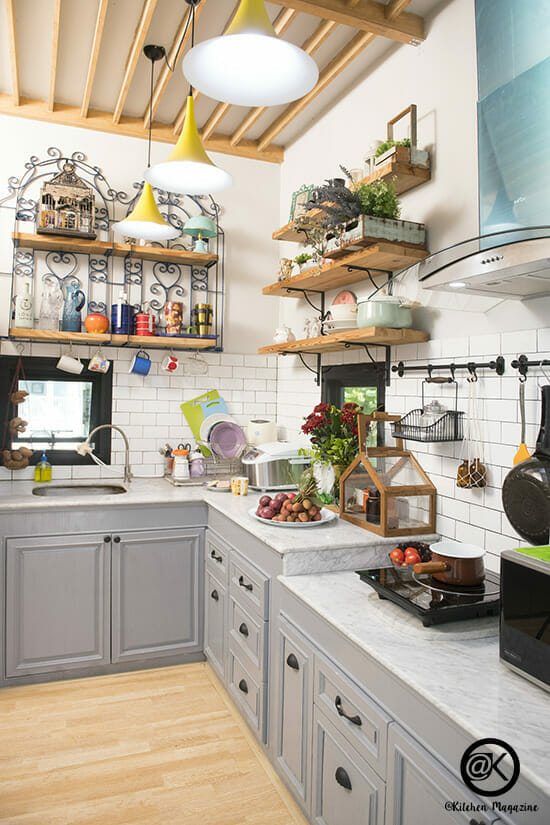 .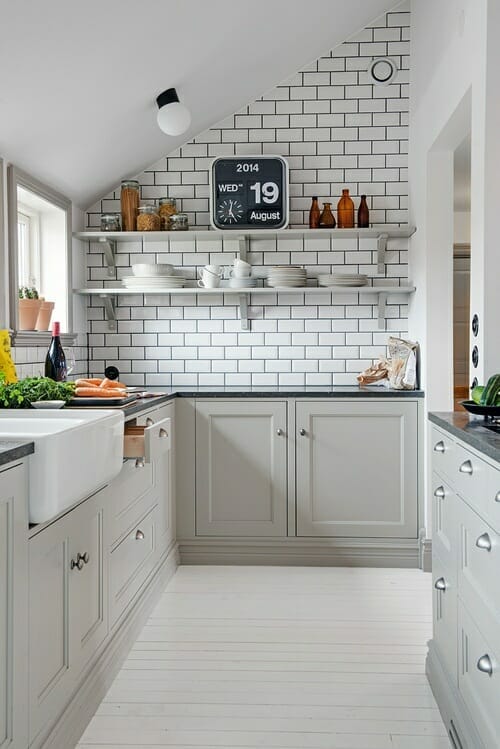 .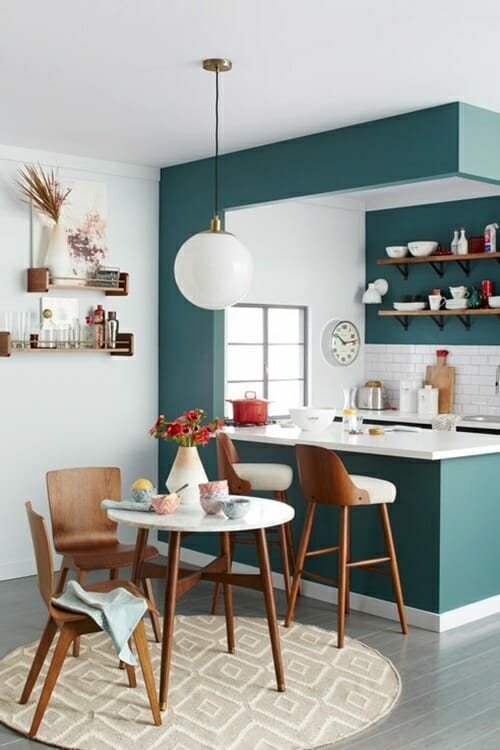 .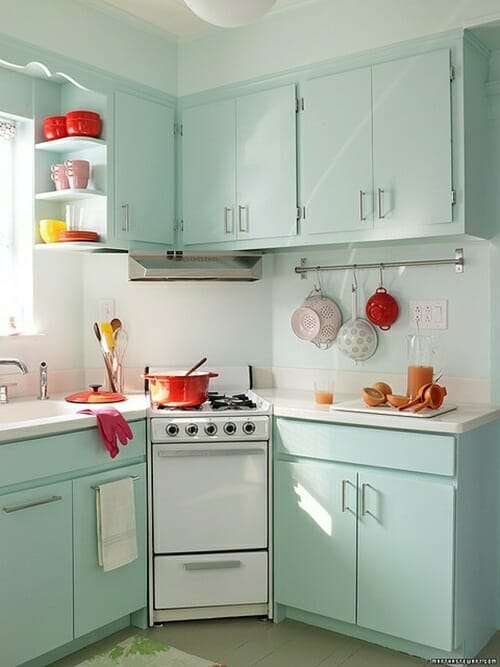 .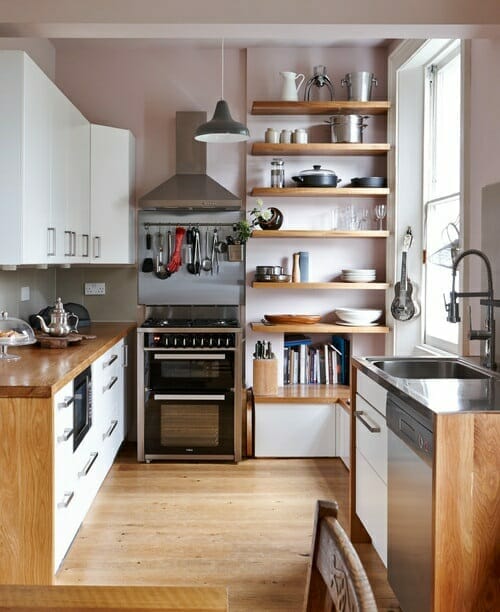 .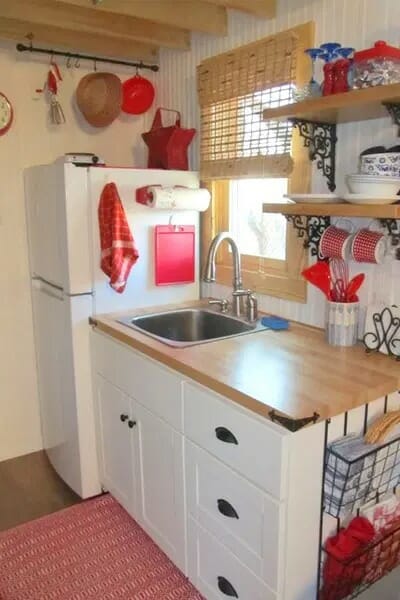 .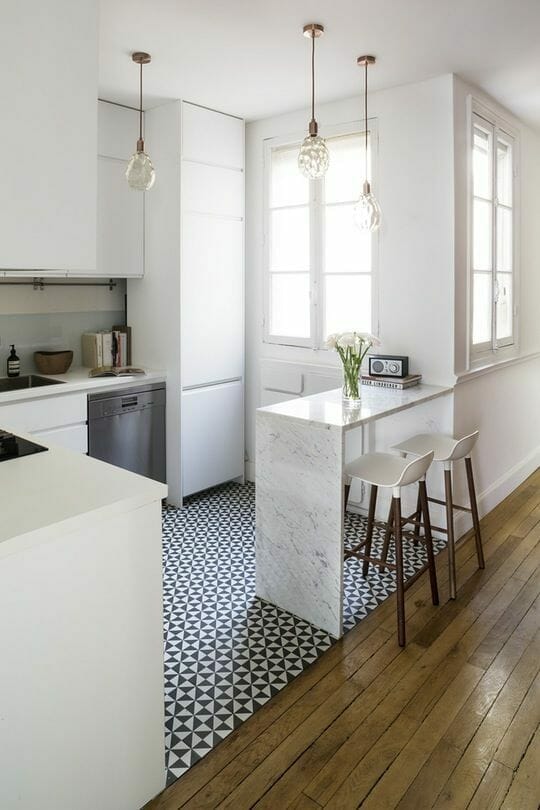 .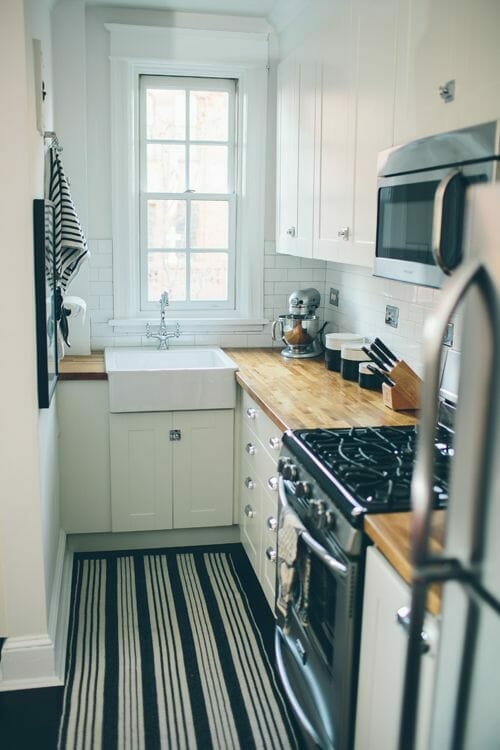 .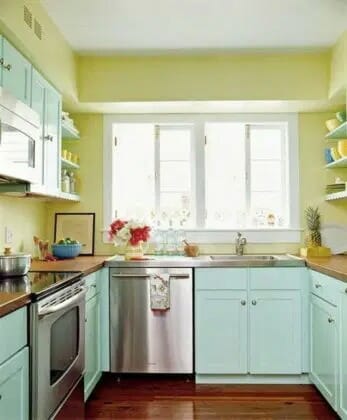 .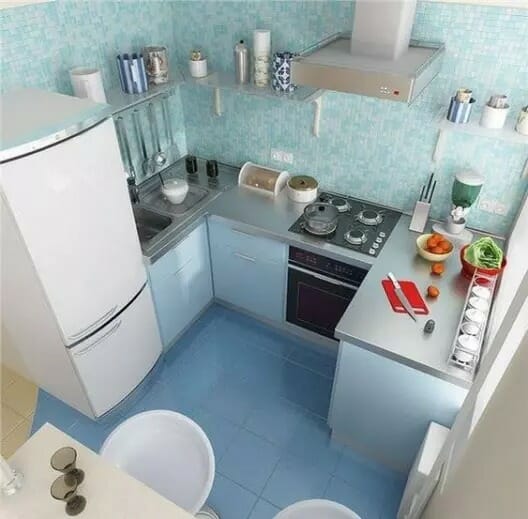 .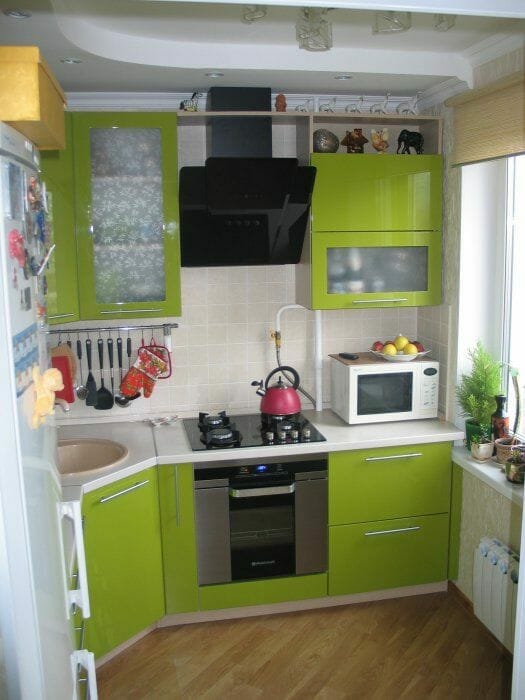 .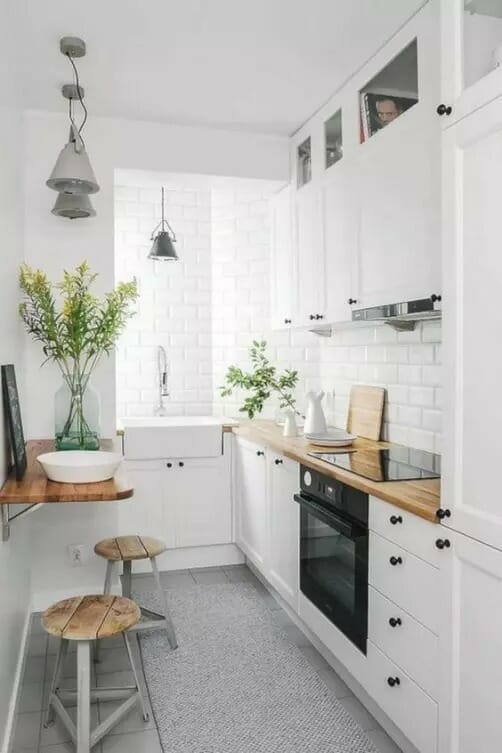 .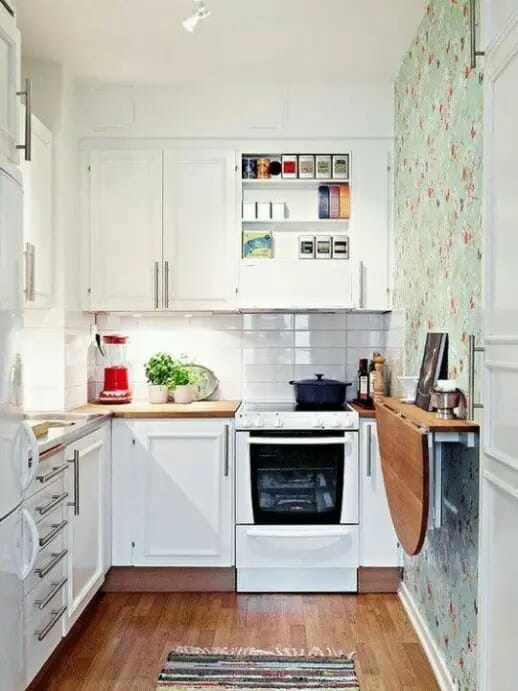 .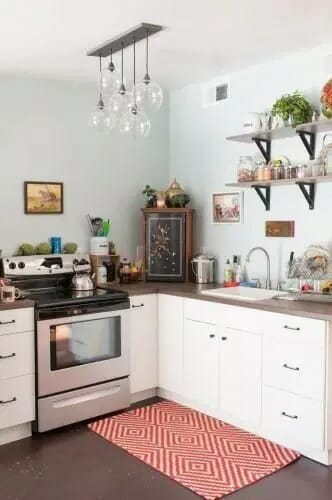 .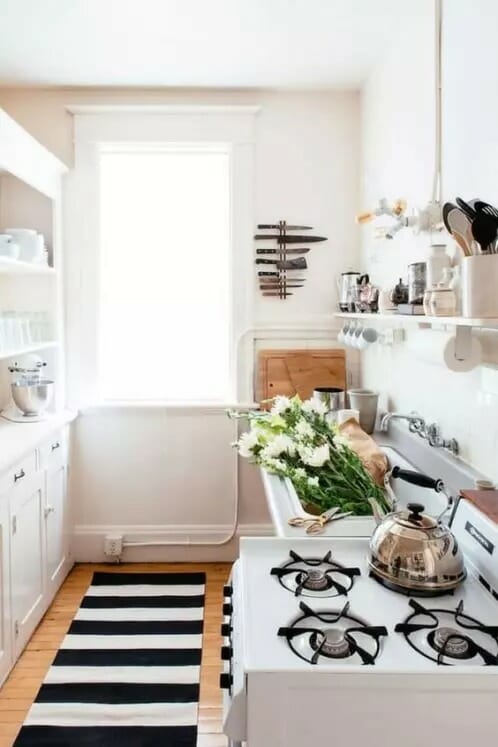 .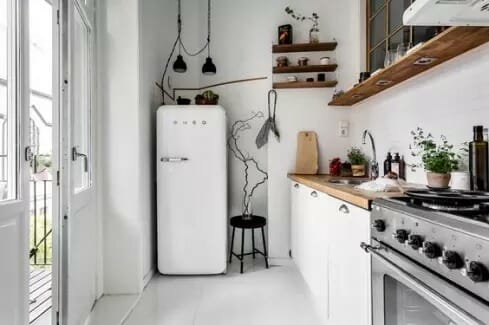 .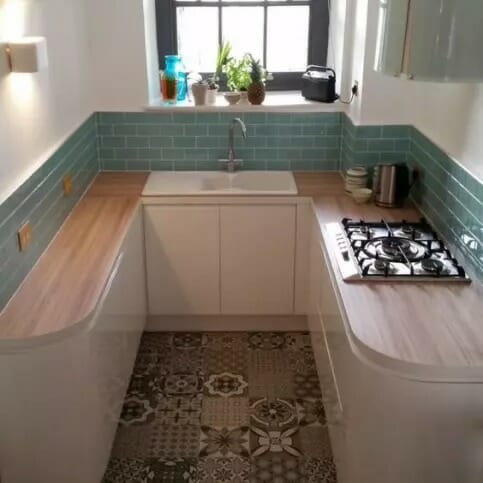 .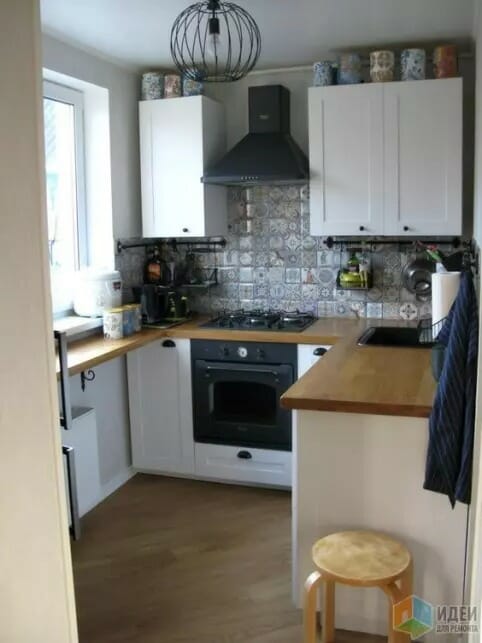 .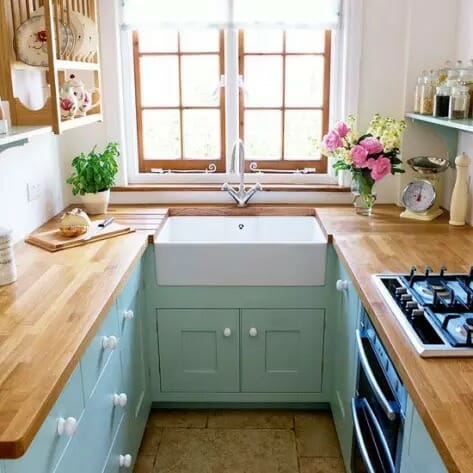 .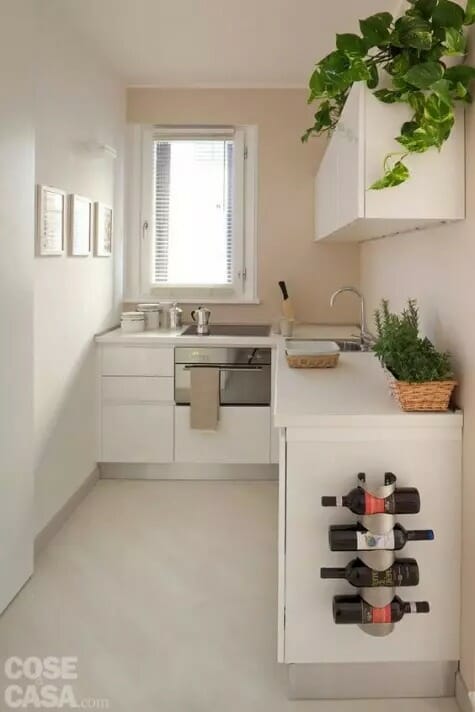 .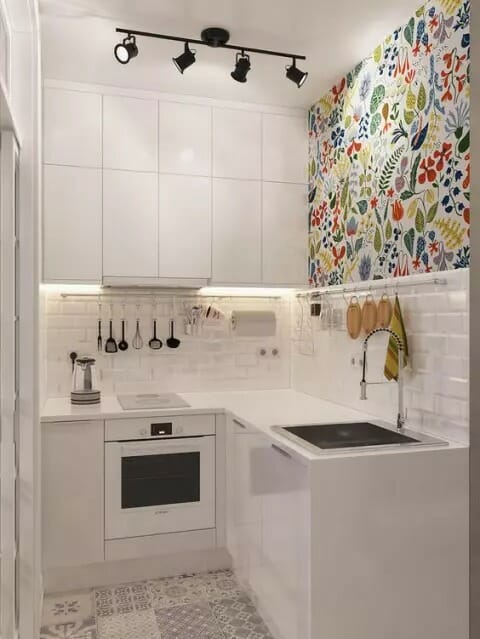 .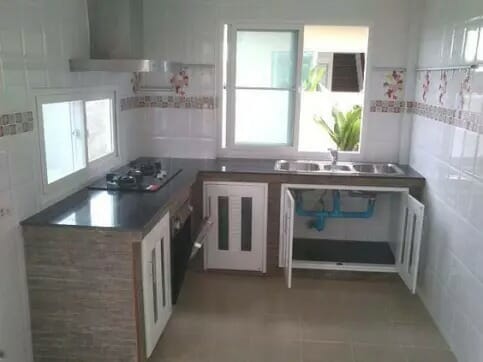 .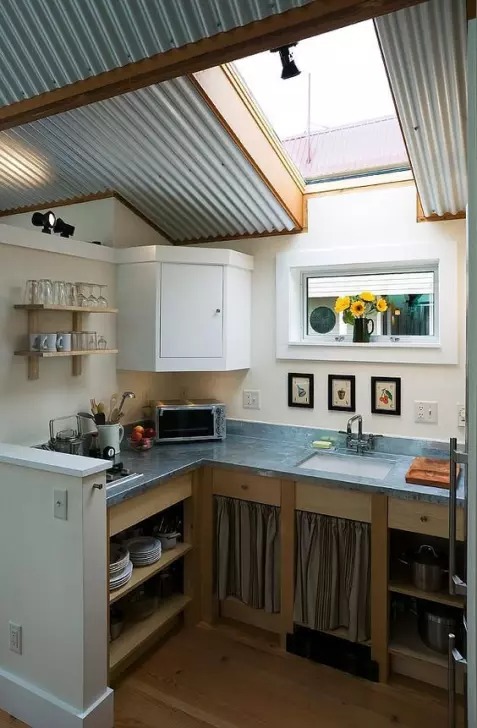 .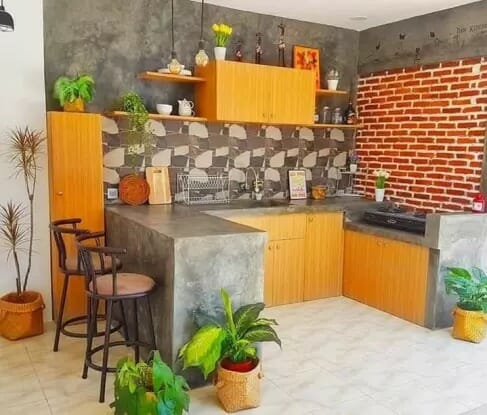 .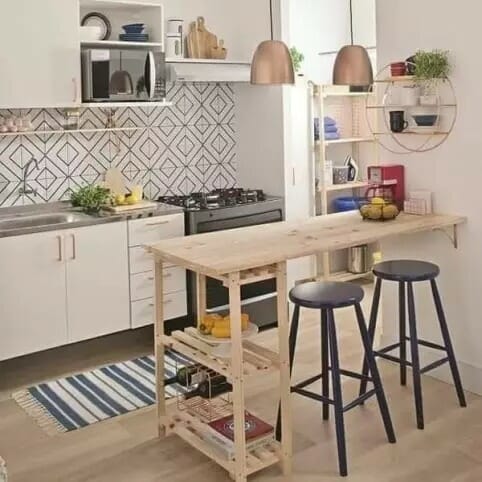 .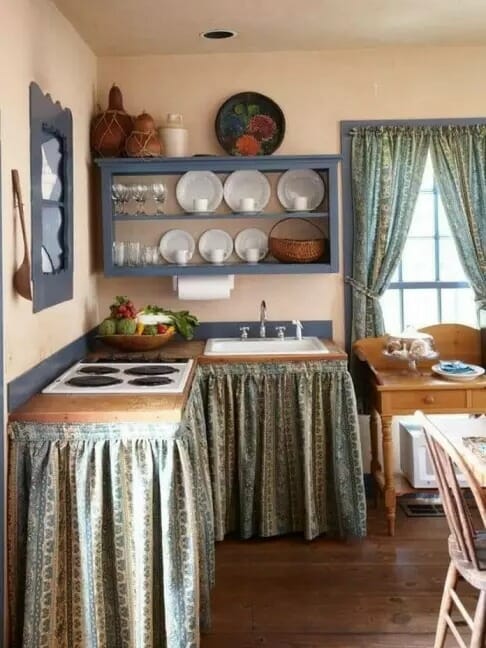 .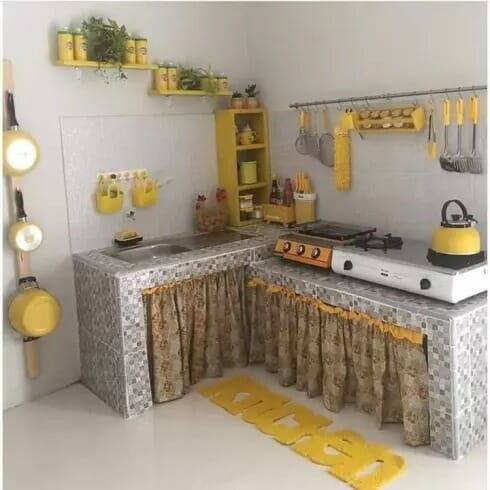 .