Architects: Sandbox StudioArea: 179 m²Year: 2022Photographs: Katherine Lu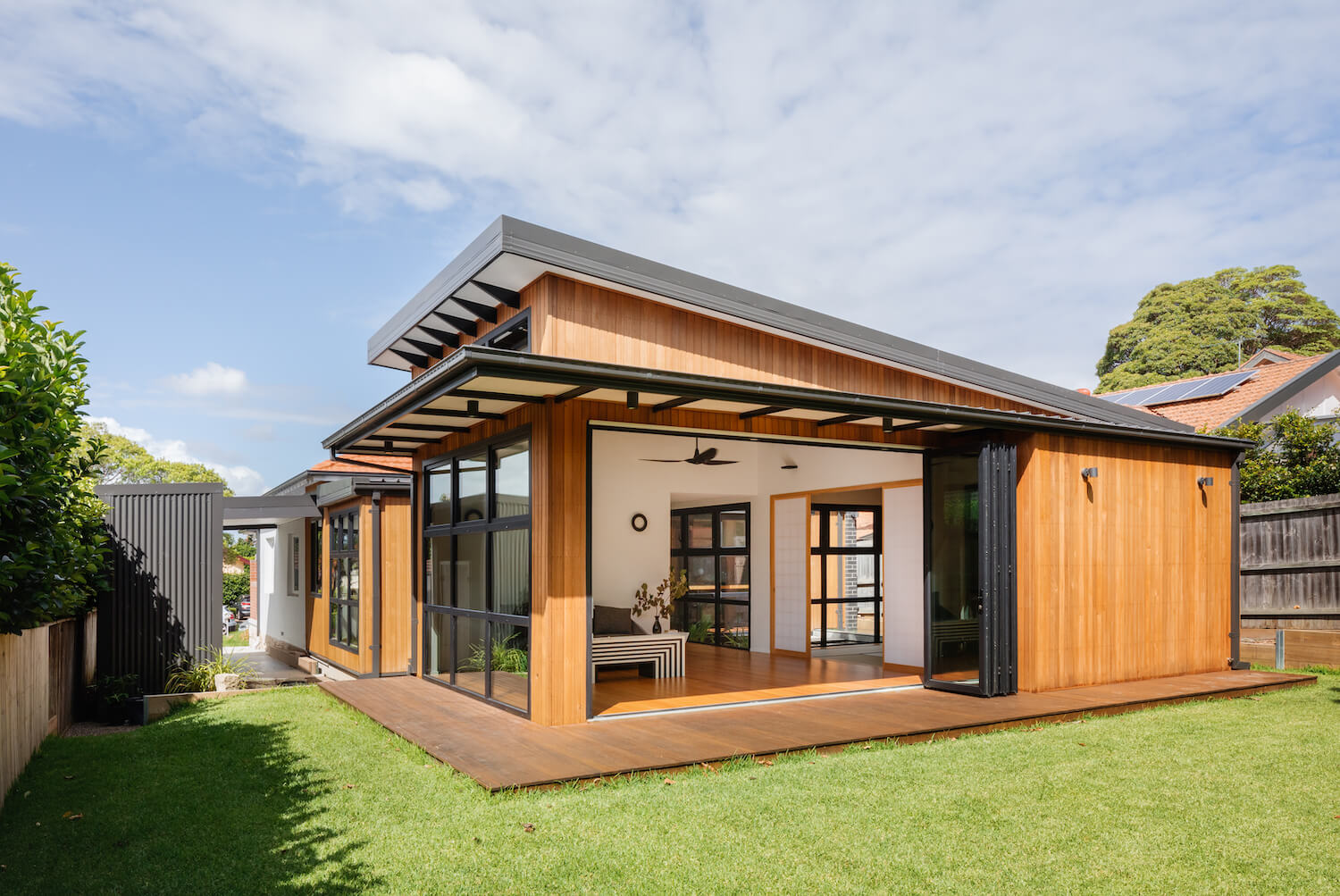 Inspired by Japanese design principles, Japan House is a finely crafted pavilion addition to a 1920s Californian Bungalow on Sydney's lower north shore – a refined structure that skilfully entwines natural materials, light and landscape.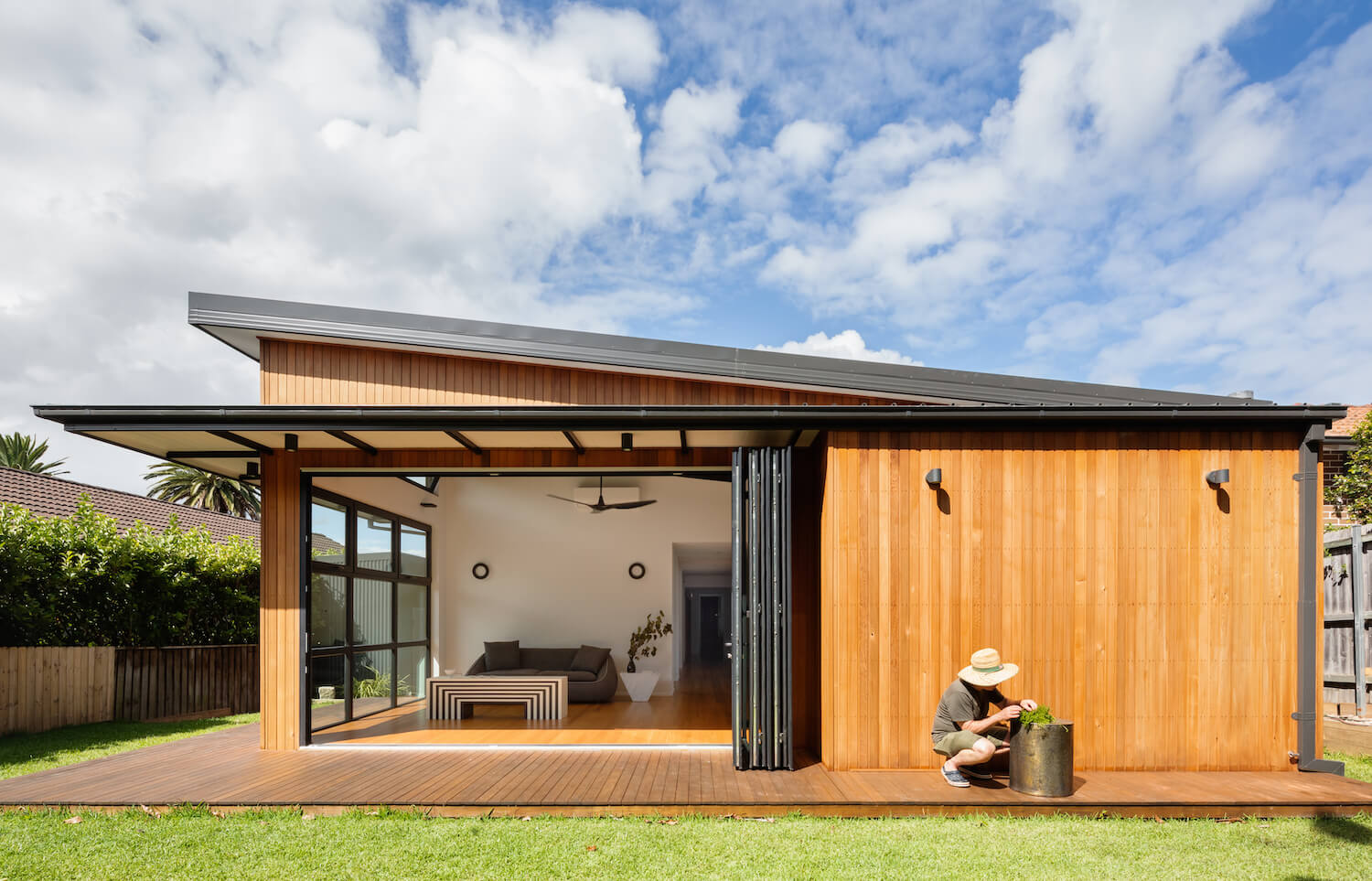 The homeowners' strong connection to Japan became a driving influence in the design, which reworks traditional Japanese references with a contemporary hand.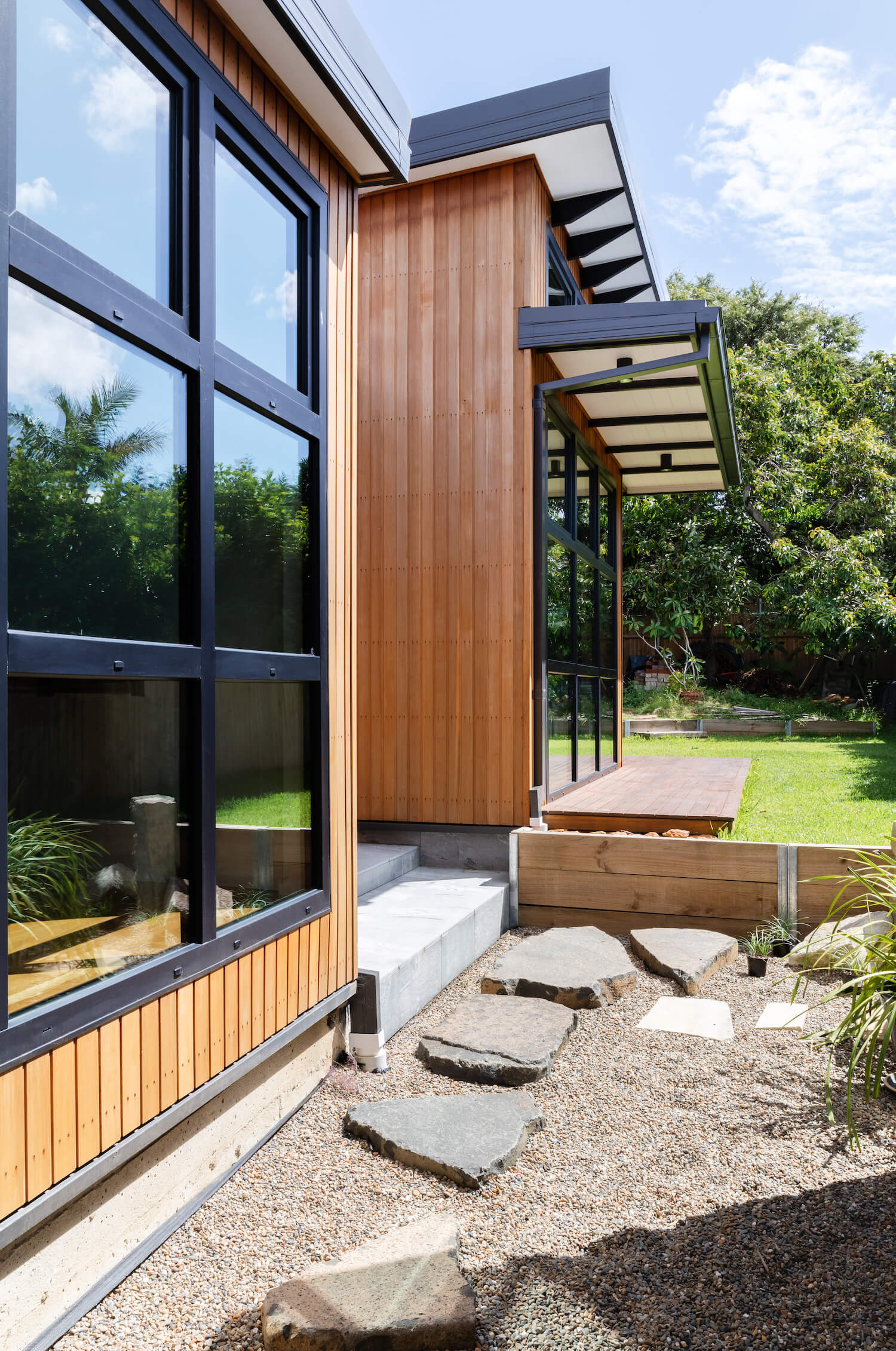 Designed as a series of interconnected rooms, the addition is linked to the old home by a reflection pond and Genkan entry.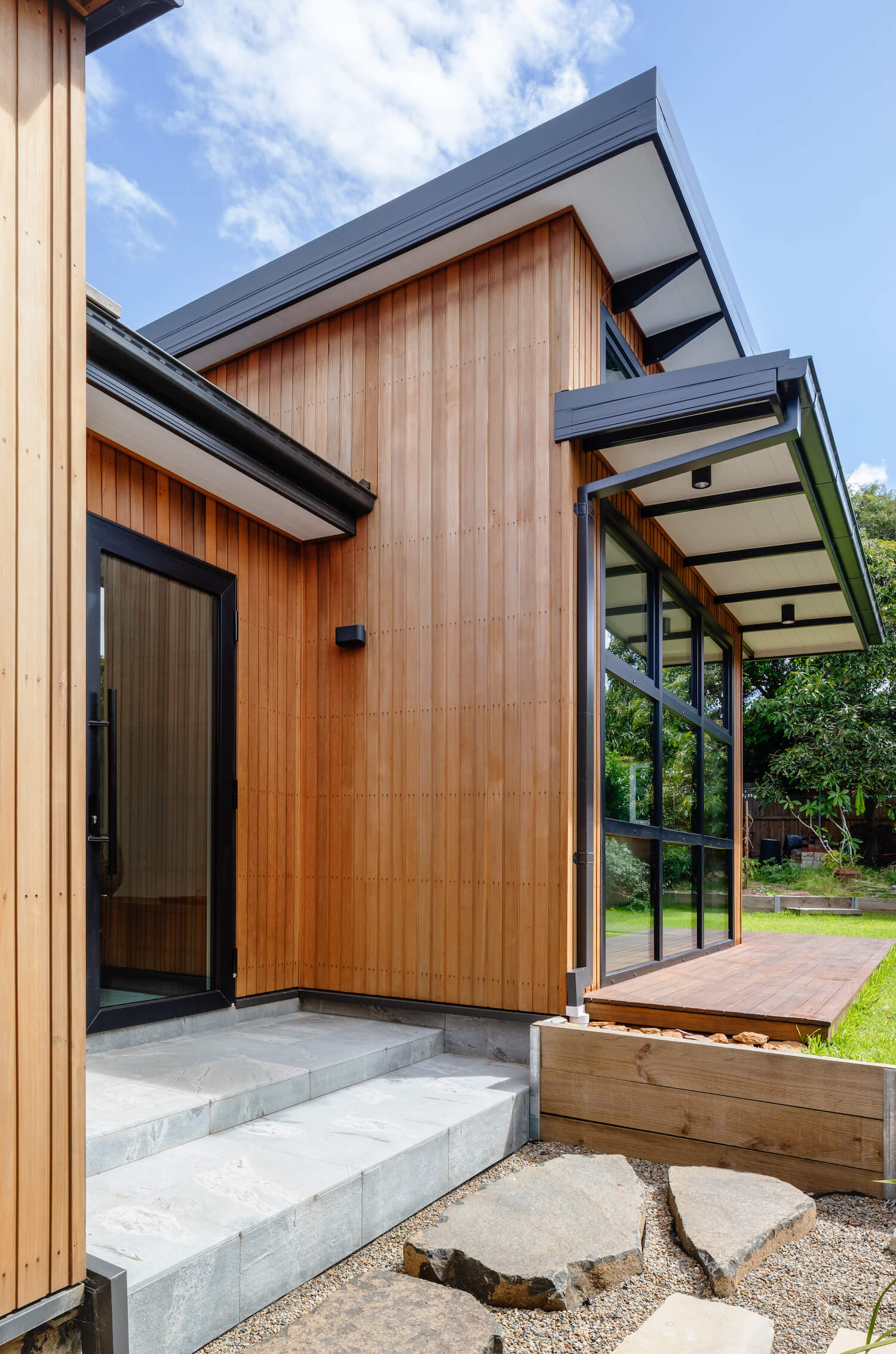 Slender proportions allow the new architecture to recede visually from the streetscape, delivering a private domain for the young family.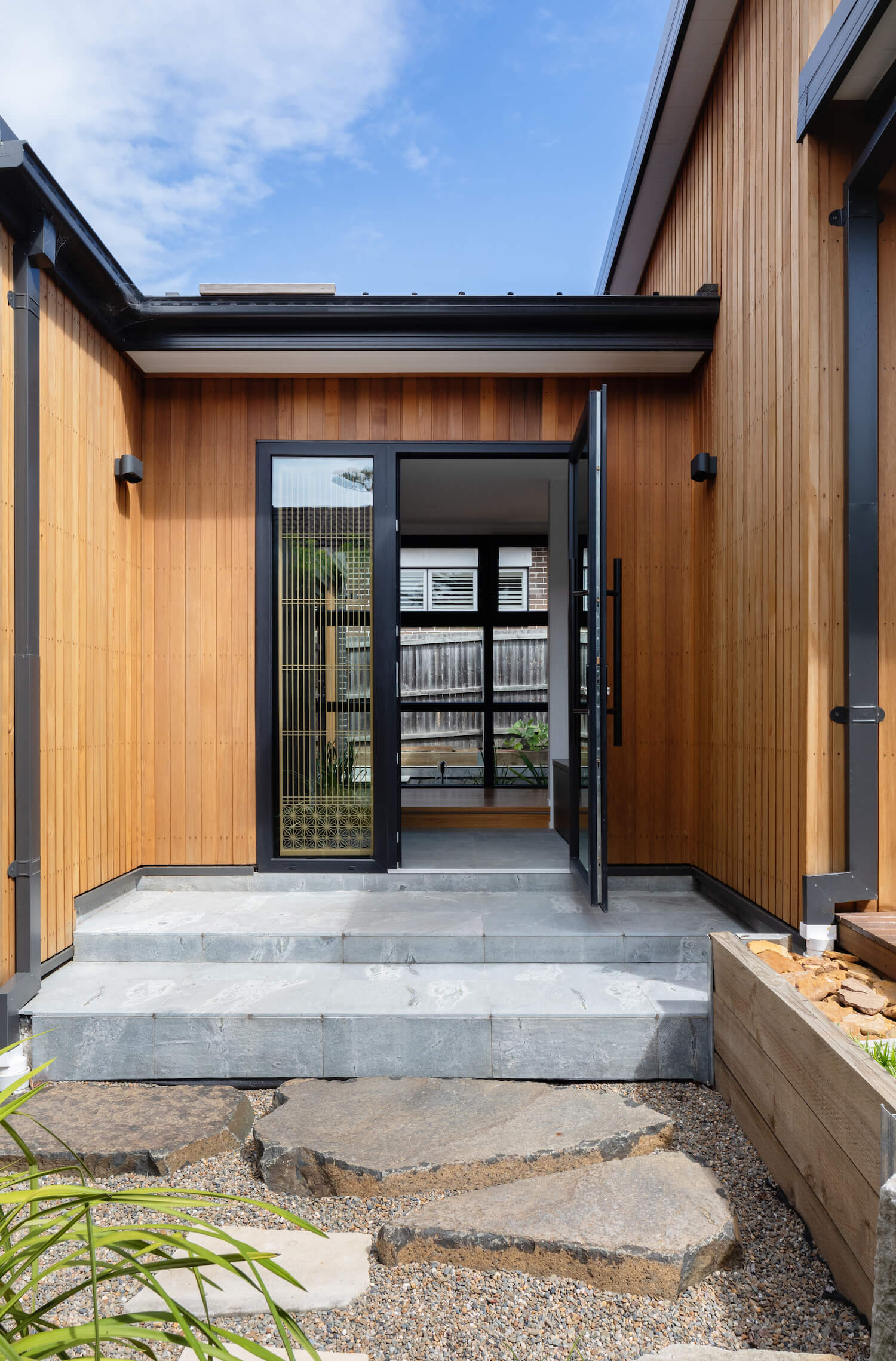 While the new kitchen, dining, office, bathroom and Tatami room occupy discreet volumes, sightlines and permeable interfaces lend flexibility to the floorplan, enhancing the sense of scale.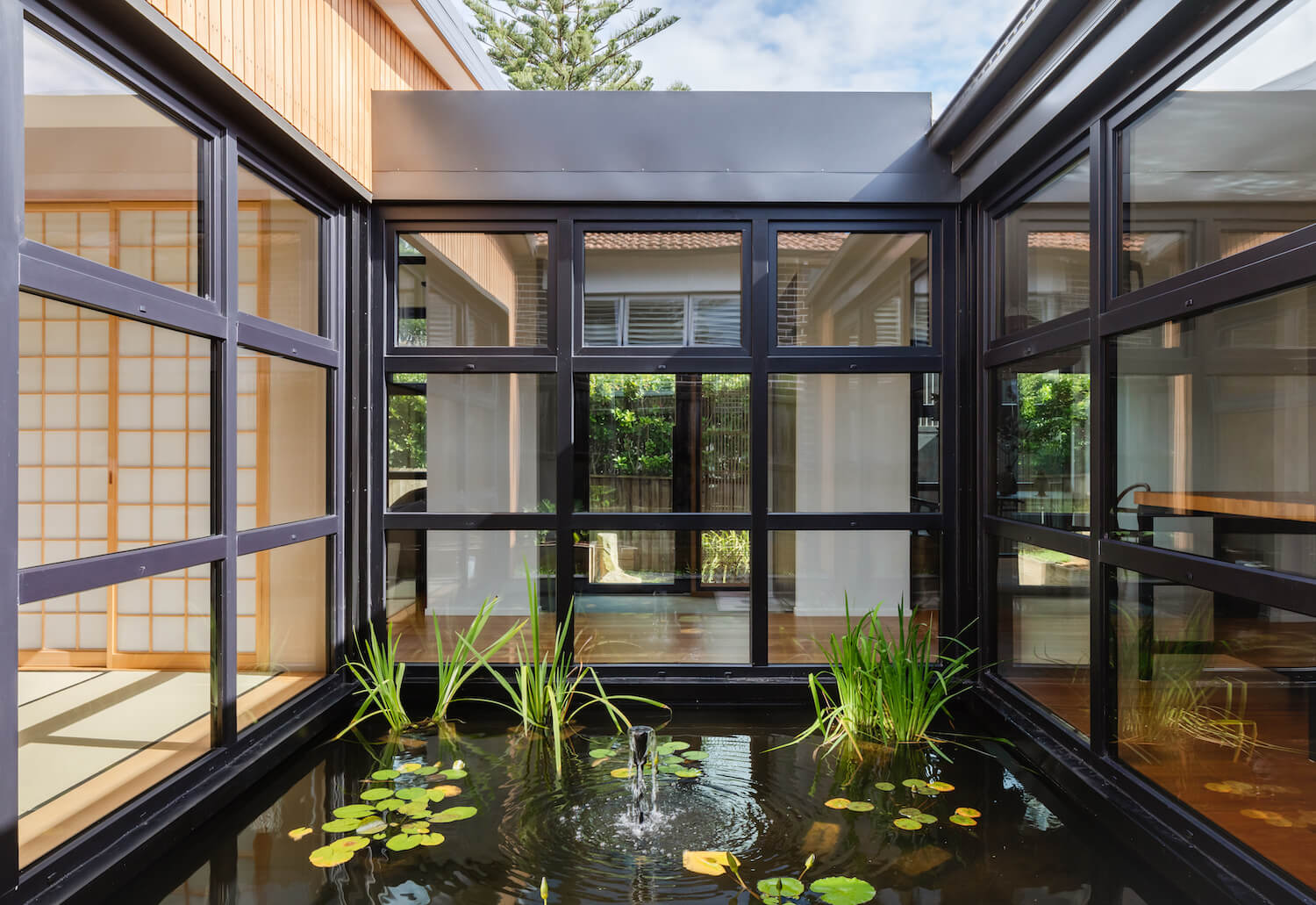 The Tatami room's shoji screen doors allow the space to be closed as a private retreat and guest room or opened as an extension of the living space.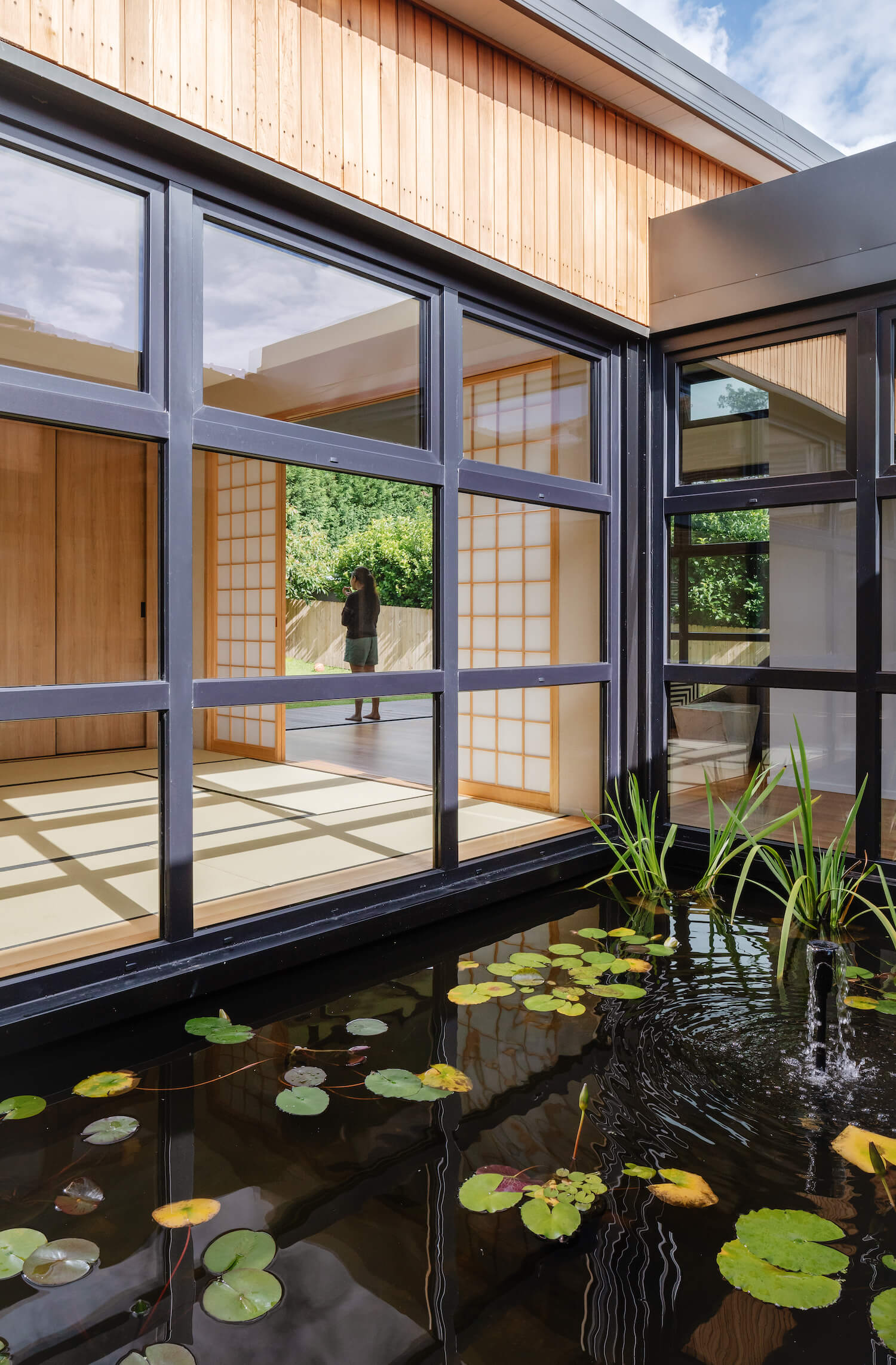 Similarly, broad retractable doors unite the living room with the rear garden, obscuring the distinction between inside and out, and encouraging the family to live amongst the landscape.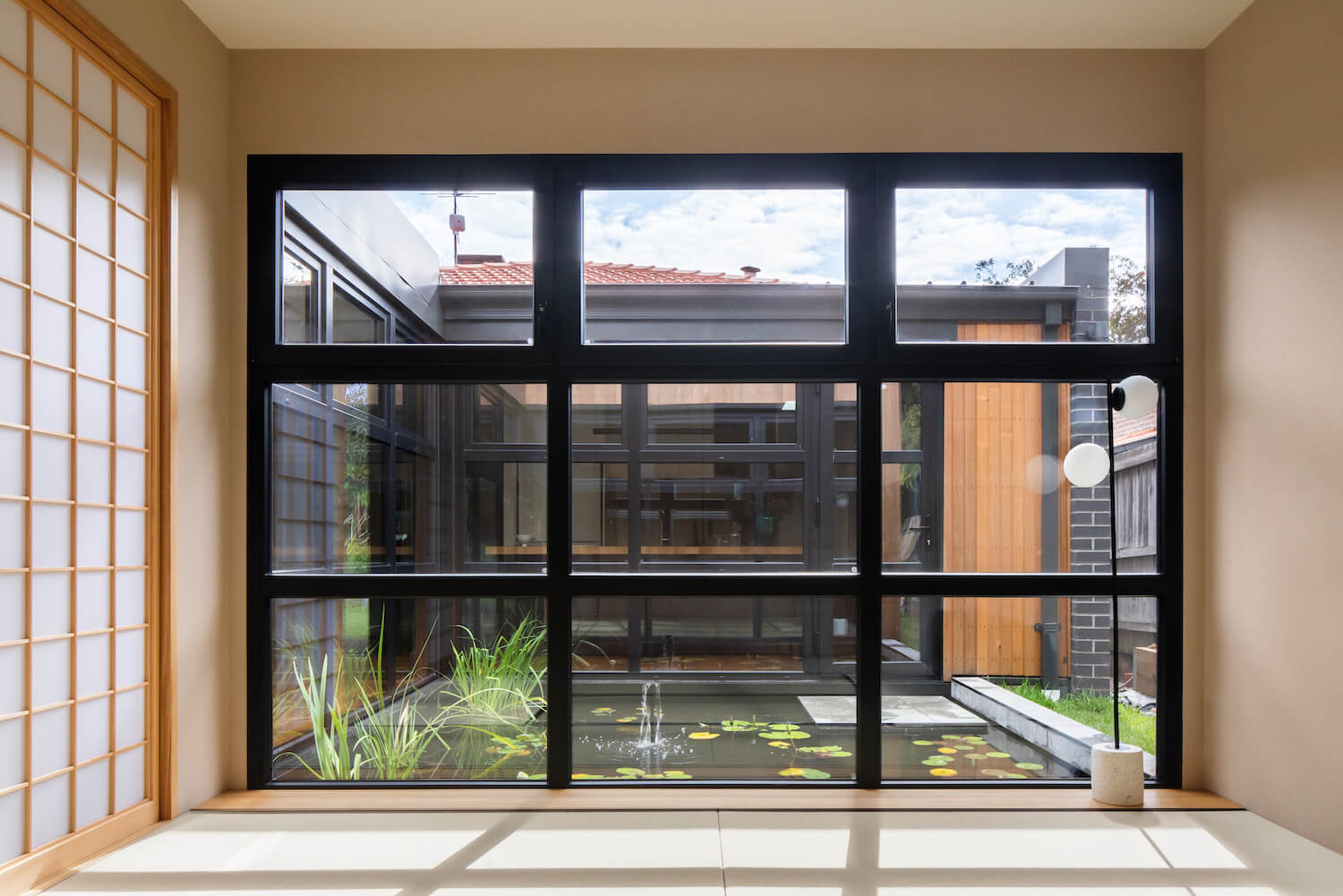 In line with the key tenets of sustainable design, Japan House effectively reduces the homeowners' carbon footprint while enhancing liveability.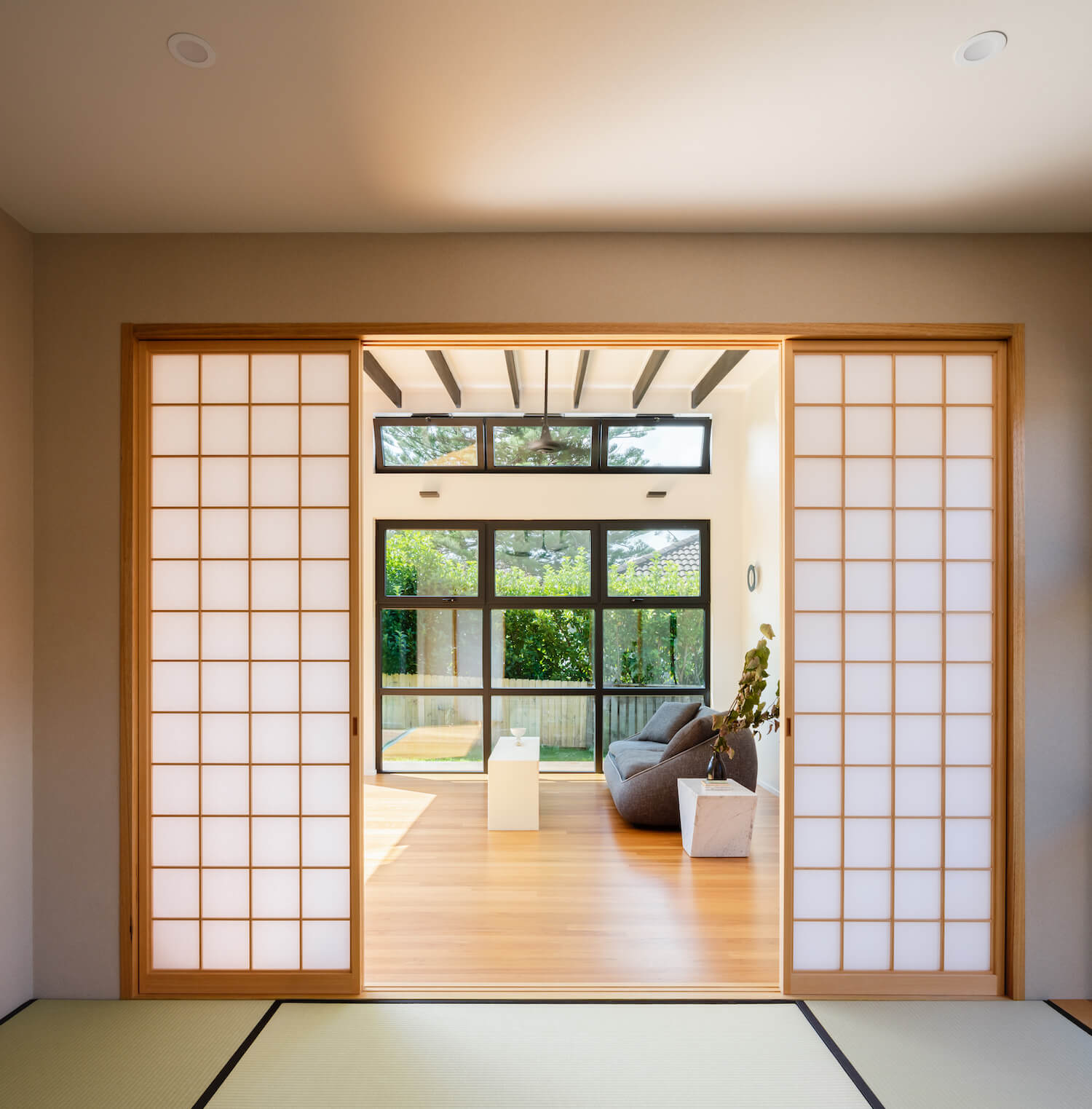 An angled roof draws northern sunlight deep into the home, celebrating the changing sun patterns throughout the day.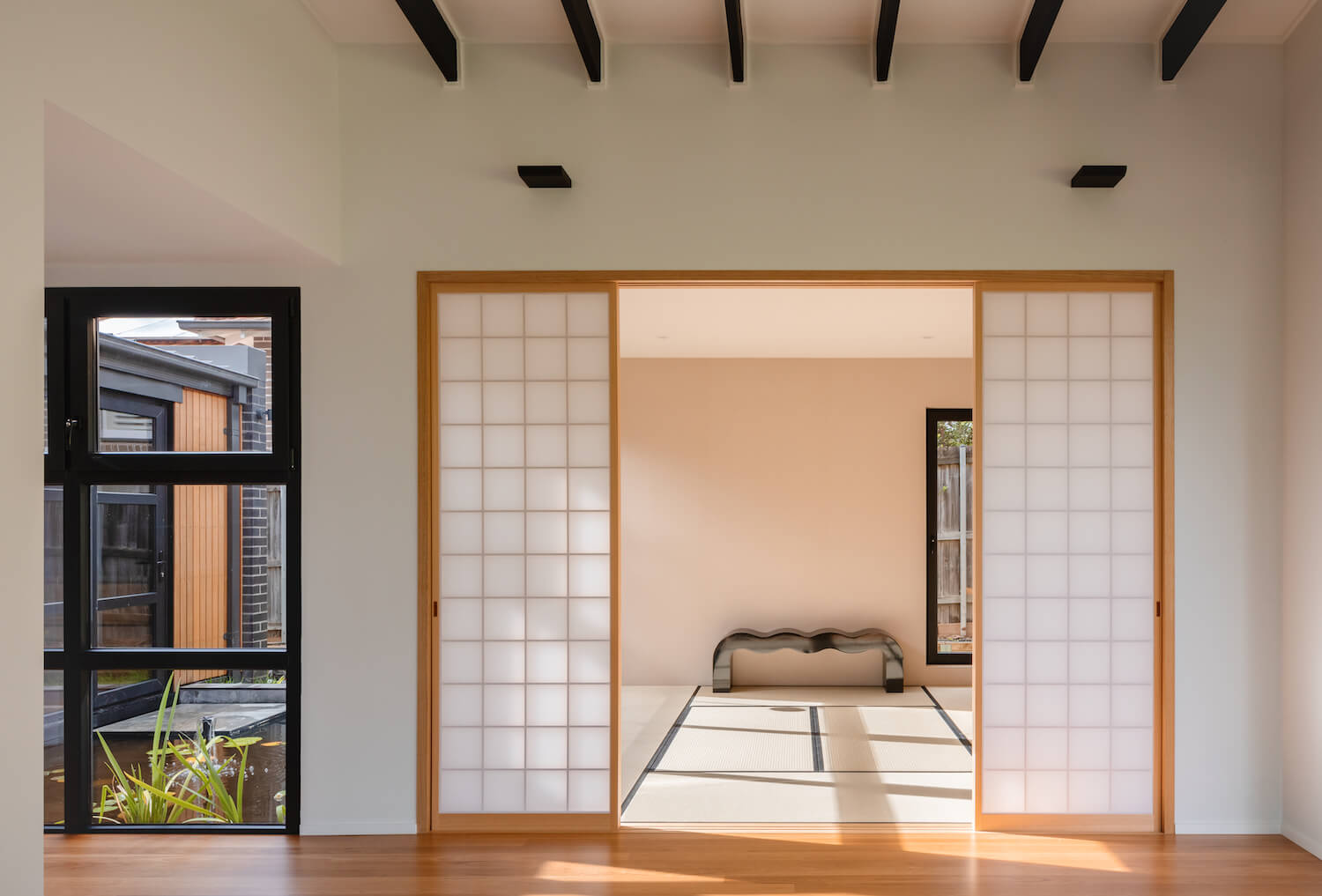 Deep eaves, quality insulation and double-glazed windows and doors create efficient thermal protection, while highlight windows and ceiling fans allow heat to escape in warm weather.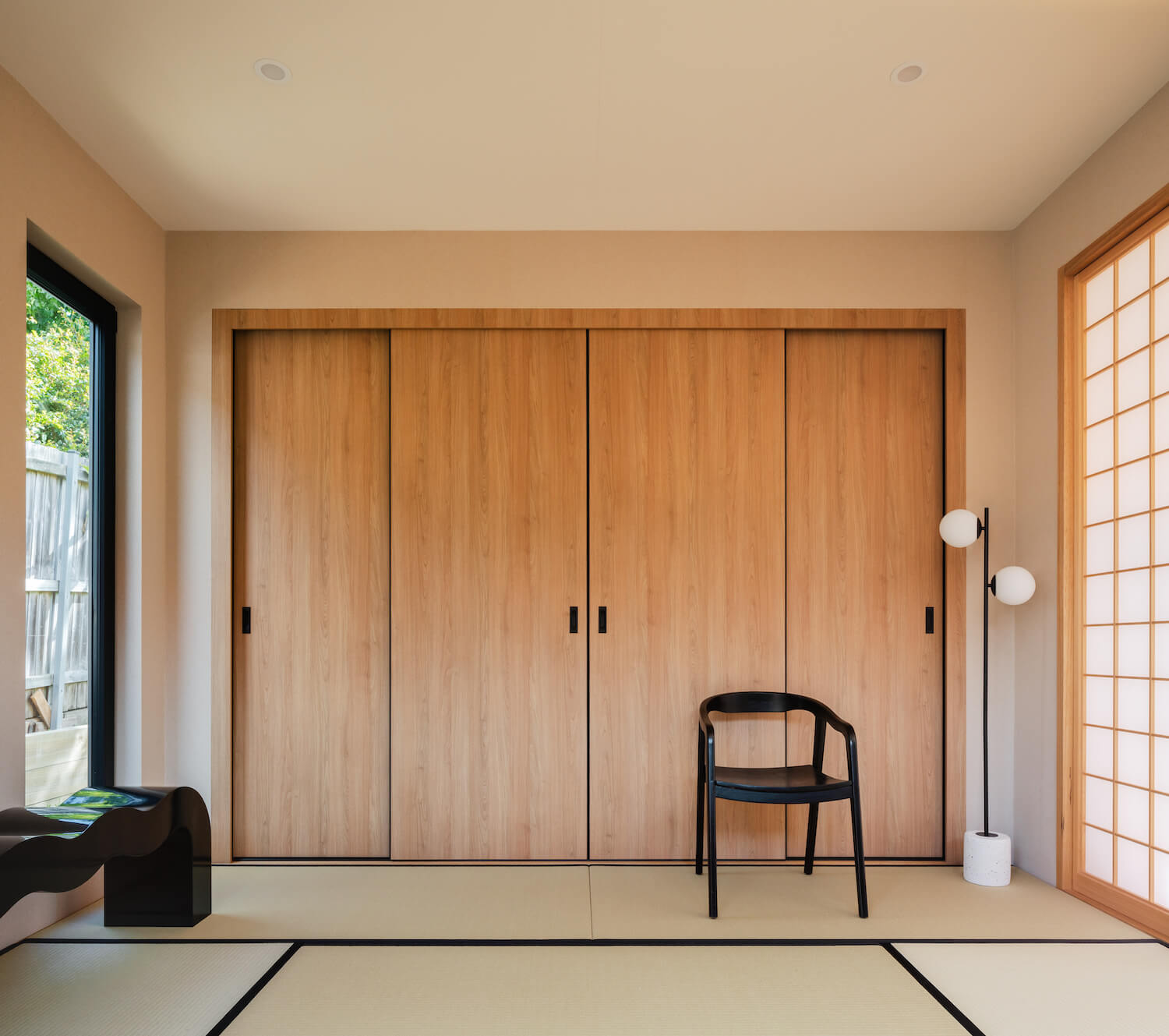 The home's central reflection pond improves natural ventilation, with operable windows allowing for cooling cross breezes.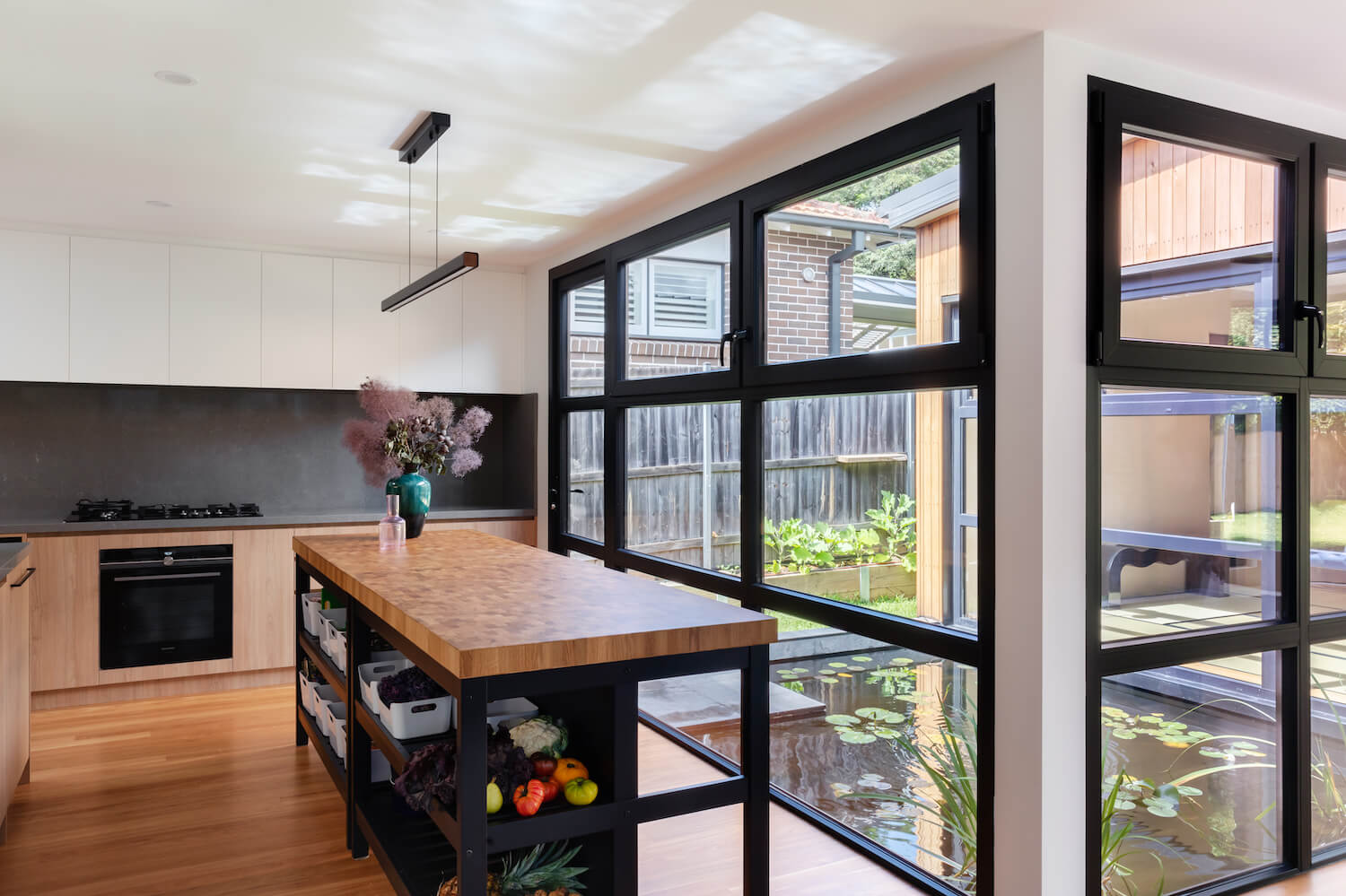 The architecture's mellow cedar cladding creates warmth and tactility, contrasted by the graphic articulation of black steel framing and trims.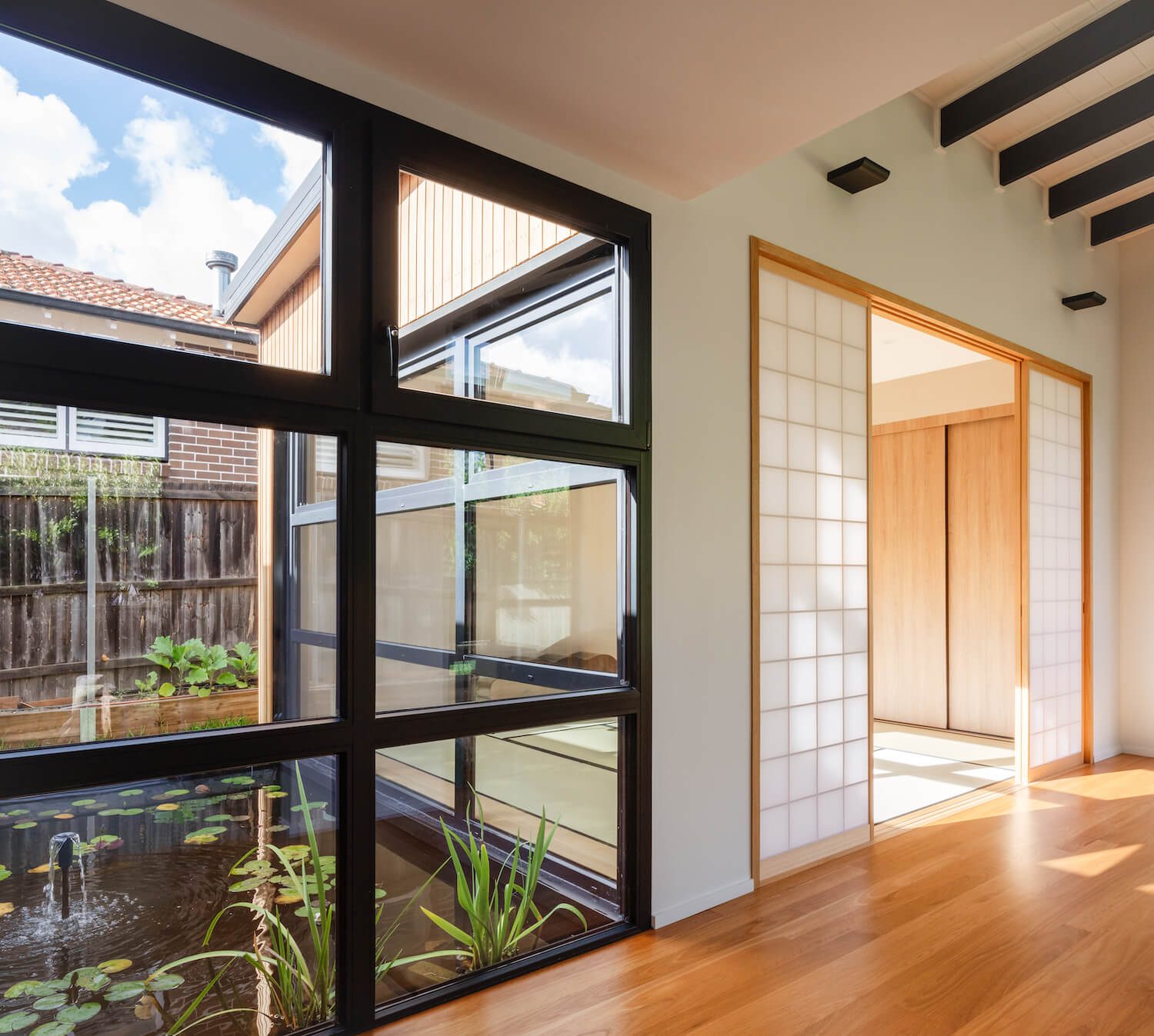 Internally, a minimalist palette of crisp white, charcoal greys and timber finishes create an enduring yet contemporary feel, softened by the tranquillity of the reflection pond, and lush tones of the landscape.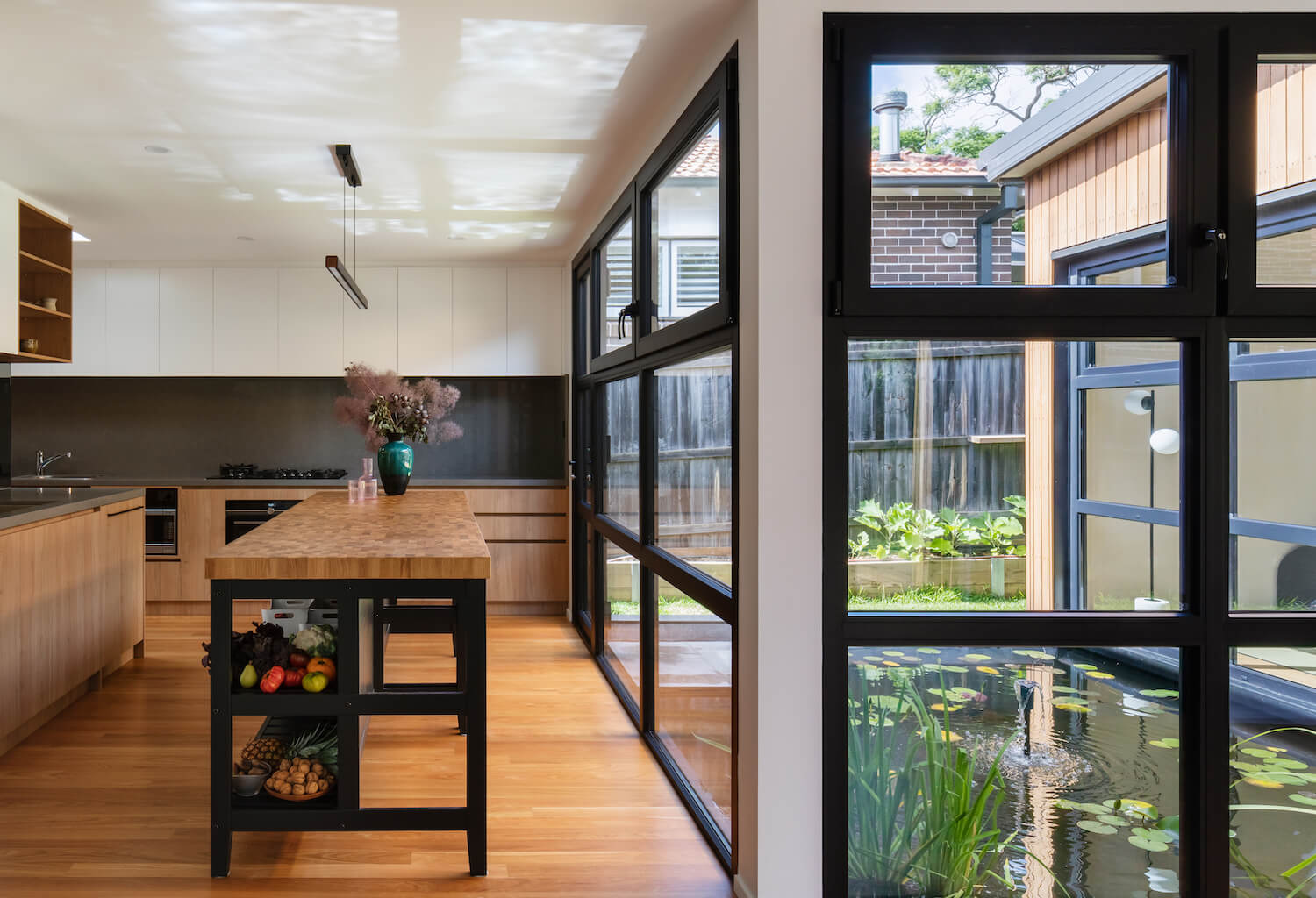 The builder, sharing the clients' Japanese heritage, was meticulous with details, crafting an authentic and high-quality built outcome.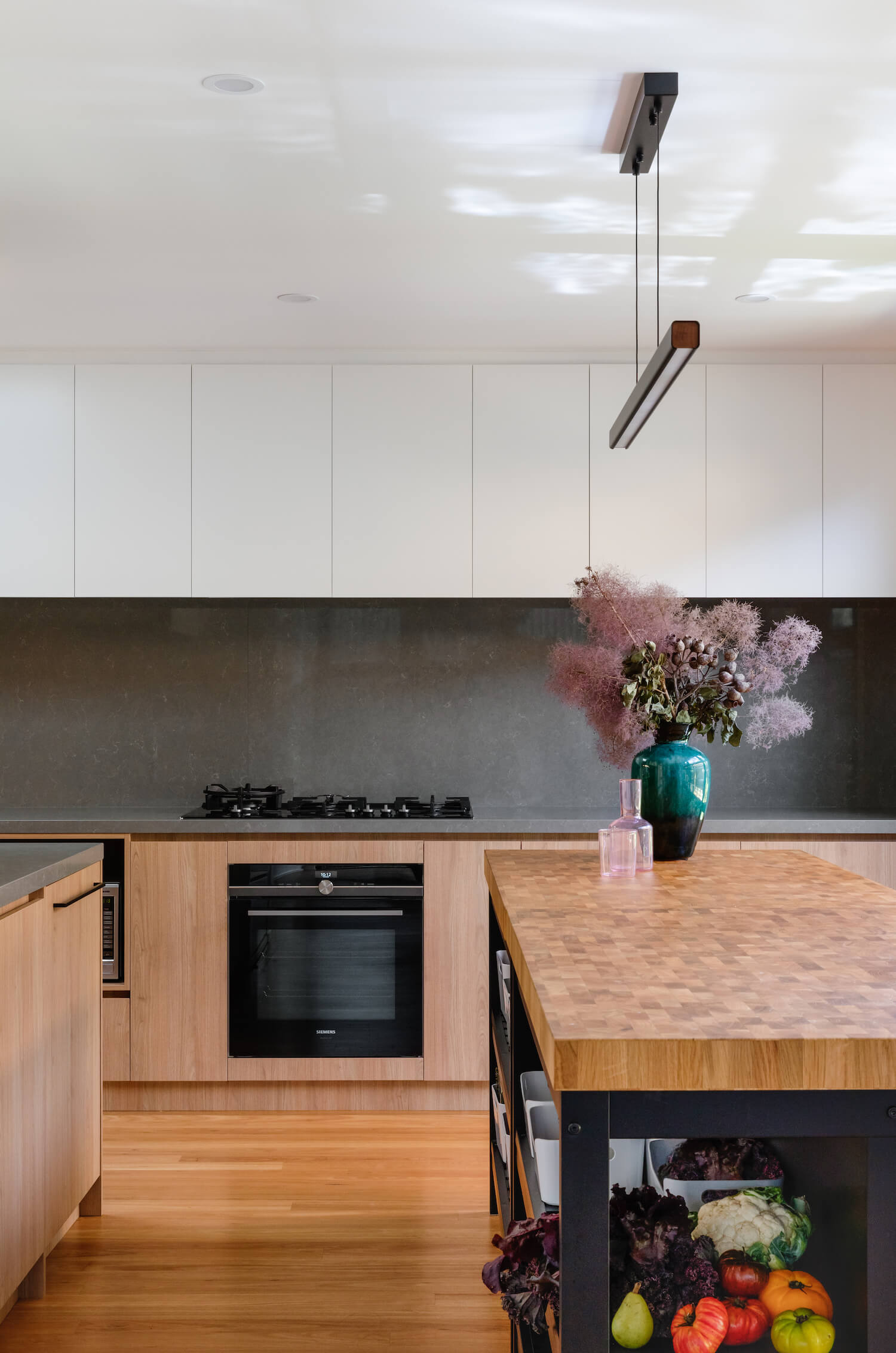 Harmoniously balancing natural light, ventilation and an identity-driven design sensibility, Japan House elevates the wellbeing of its growing family; a place to connect, unwind and dwell.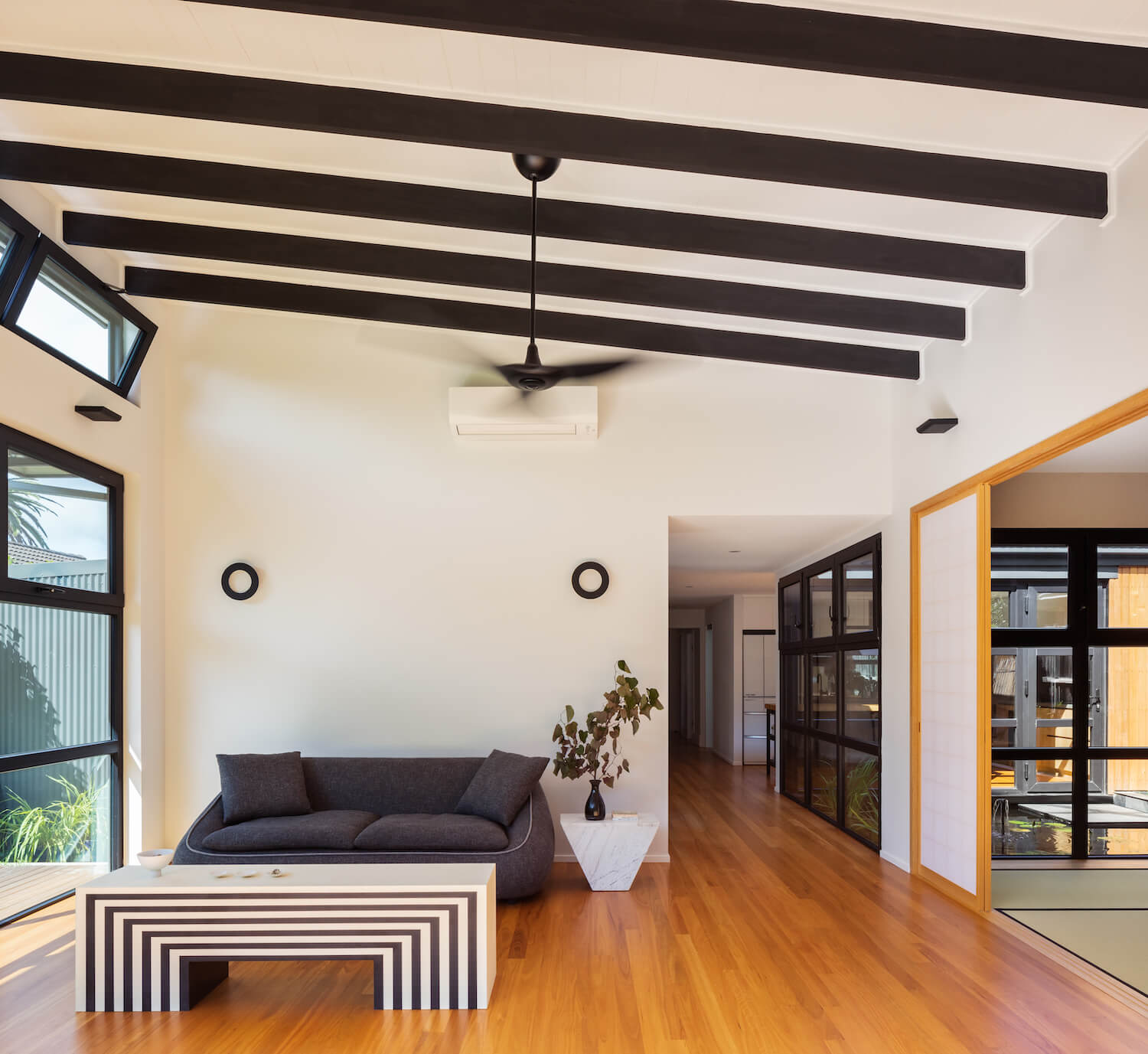 .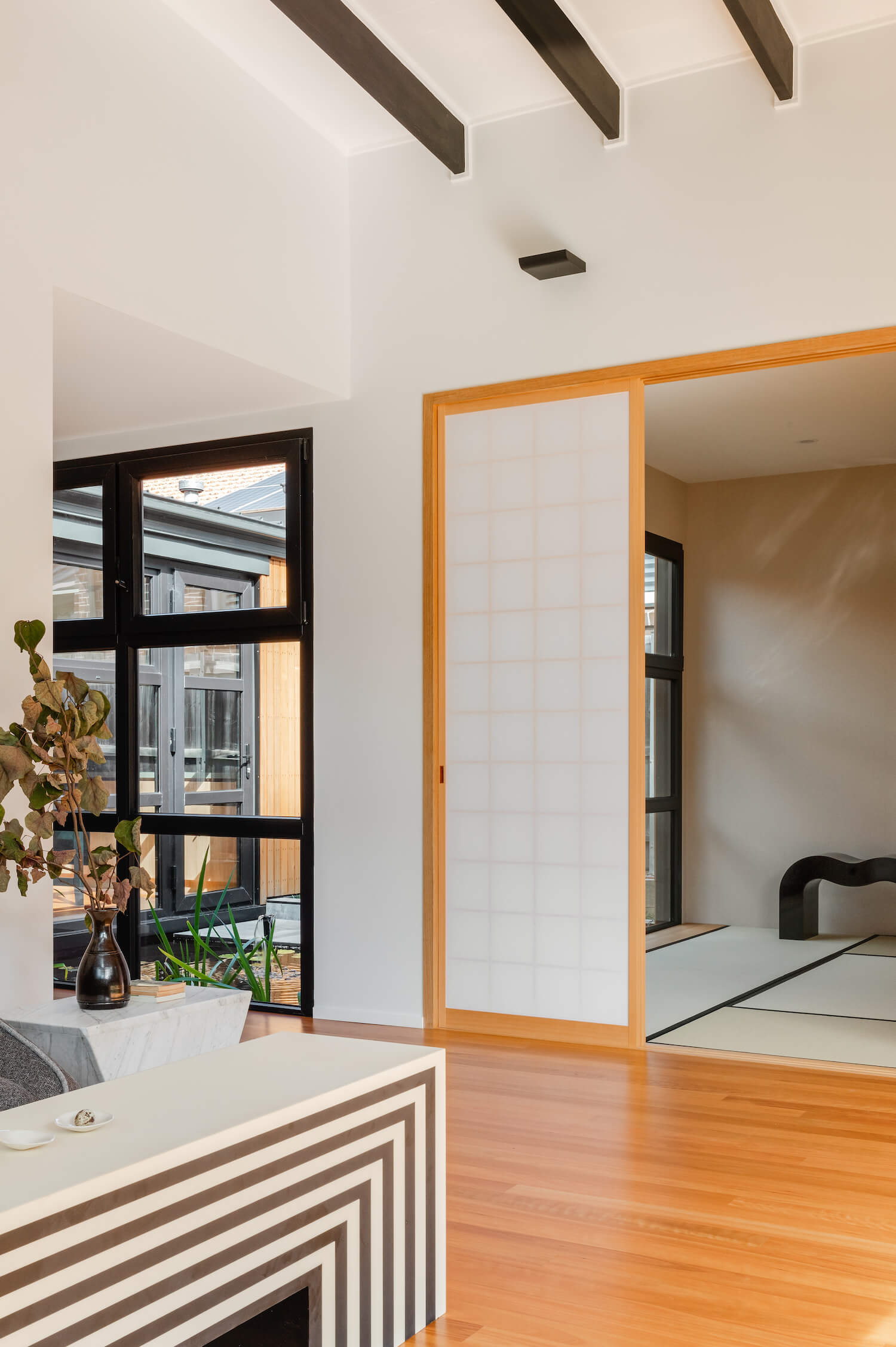 .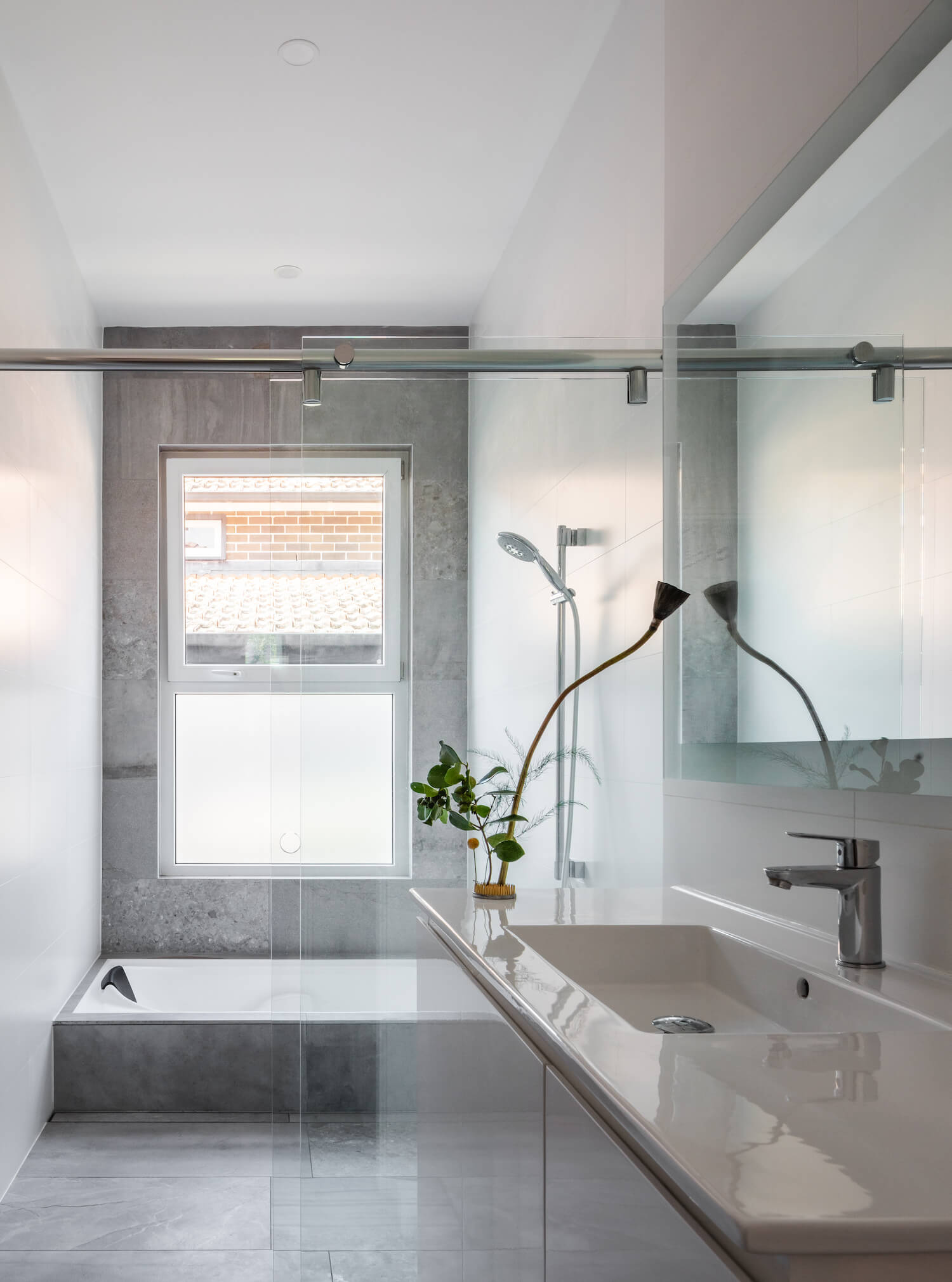 .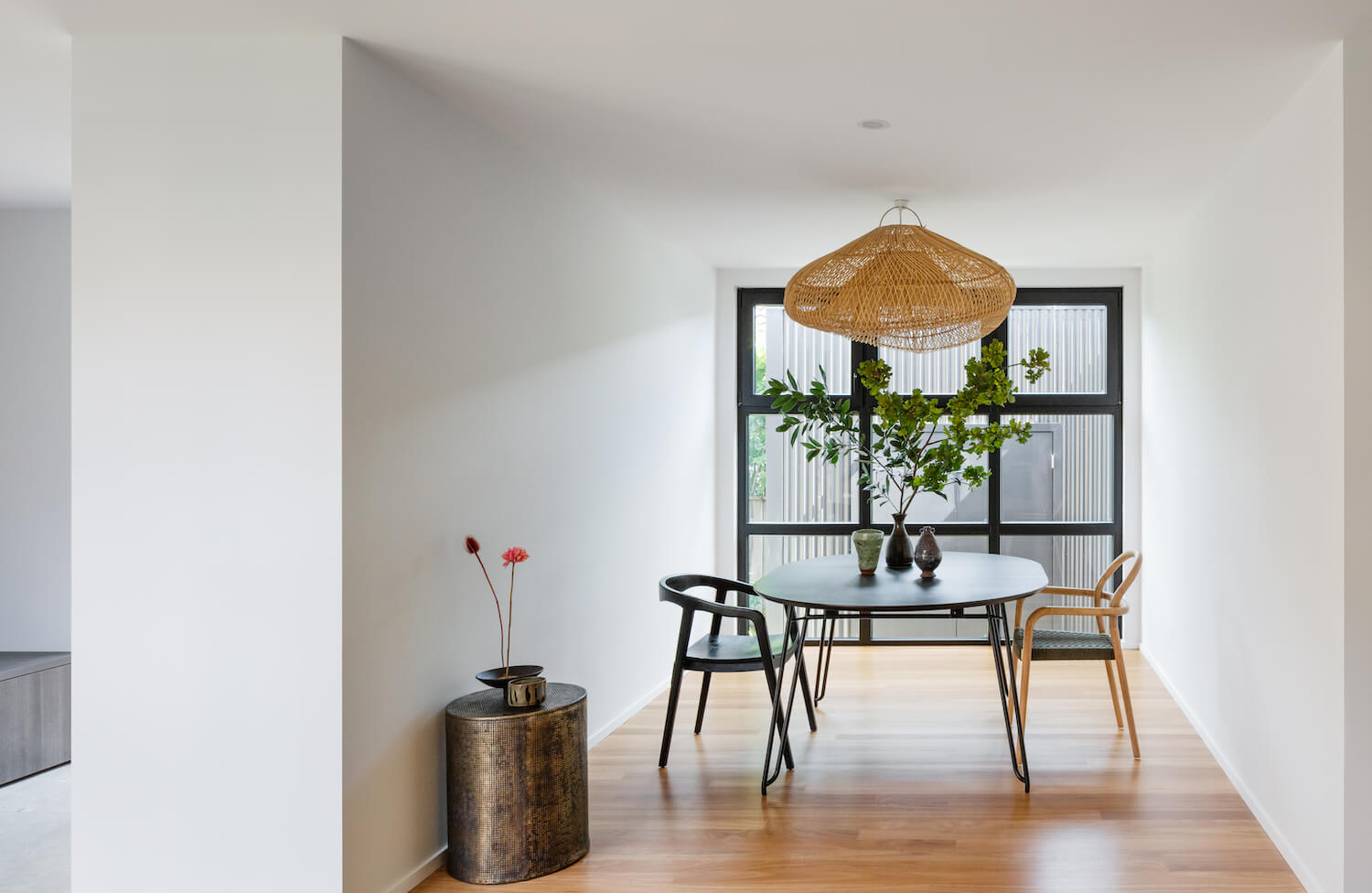 .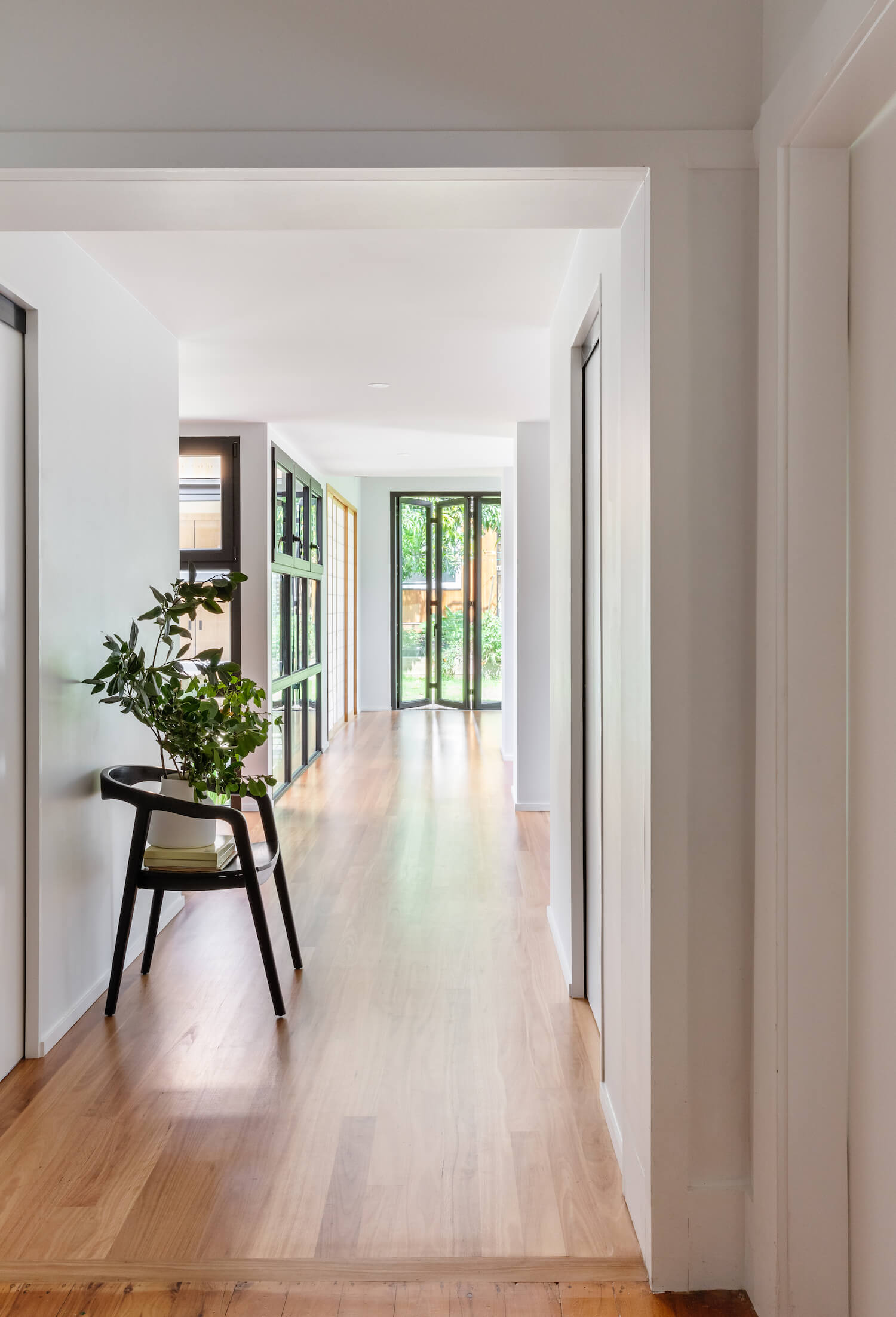 .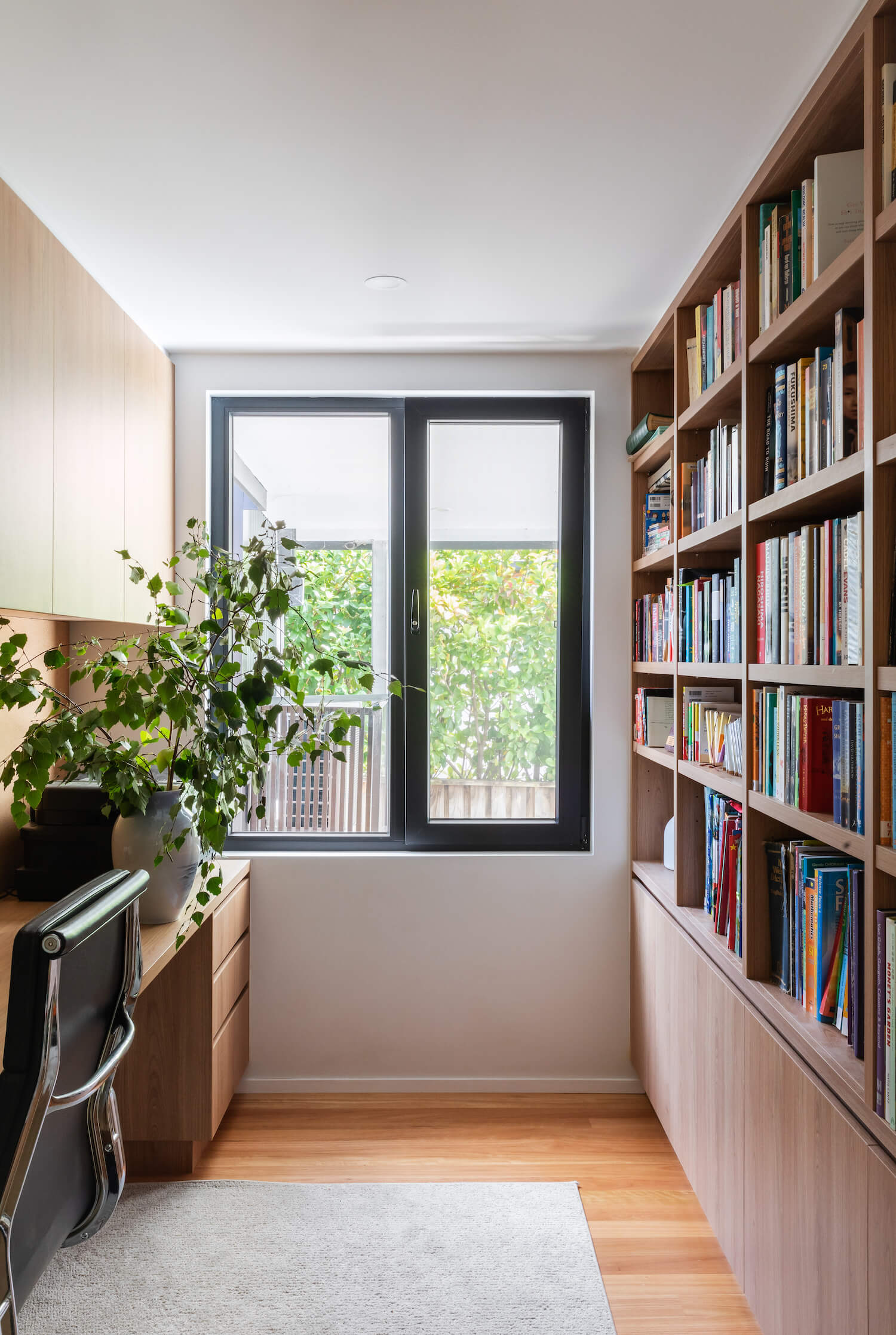 .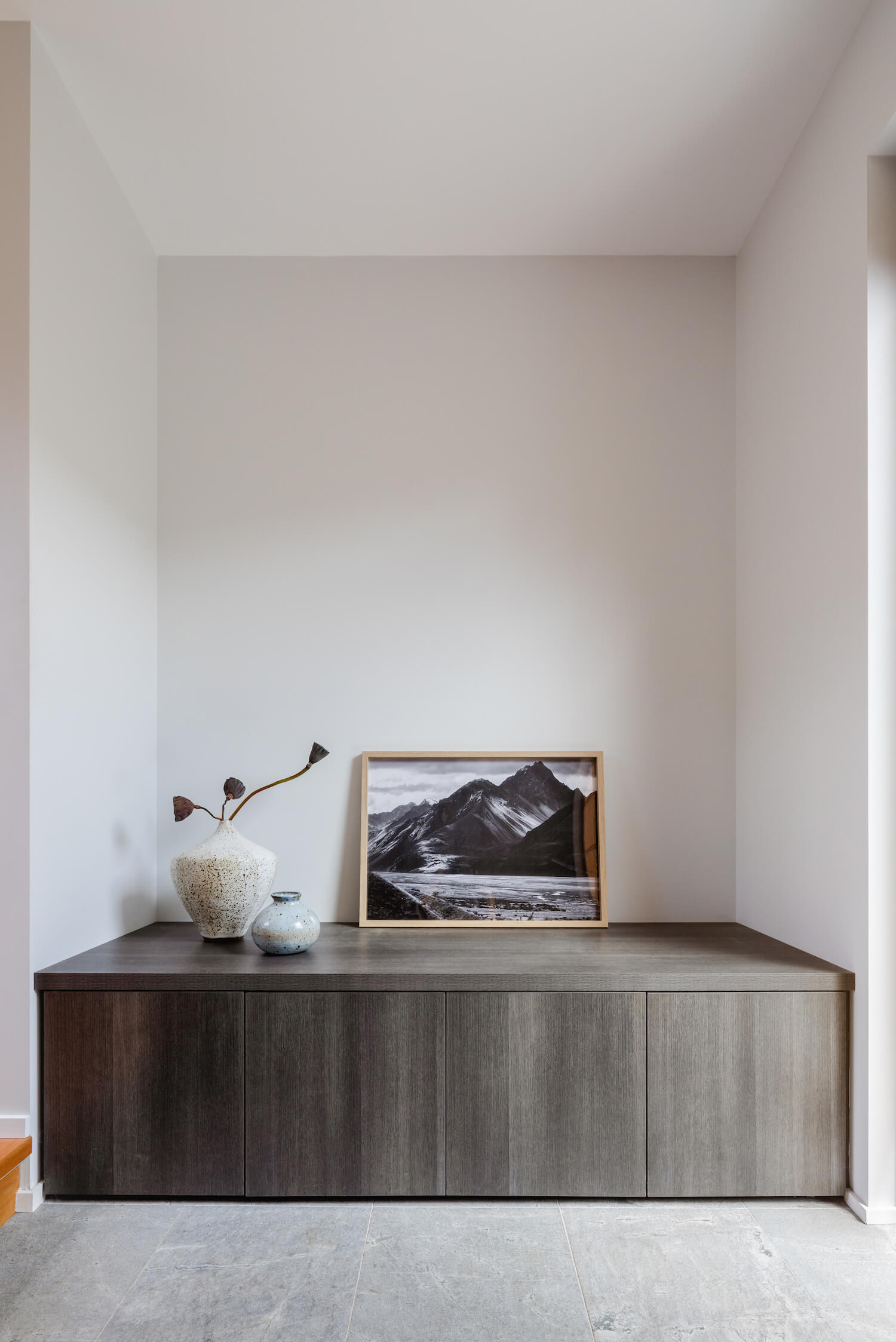 .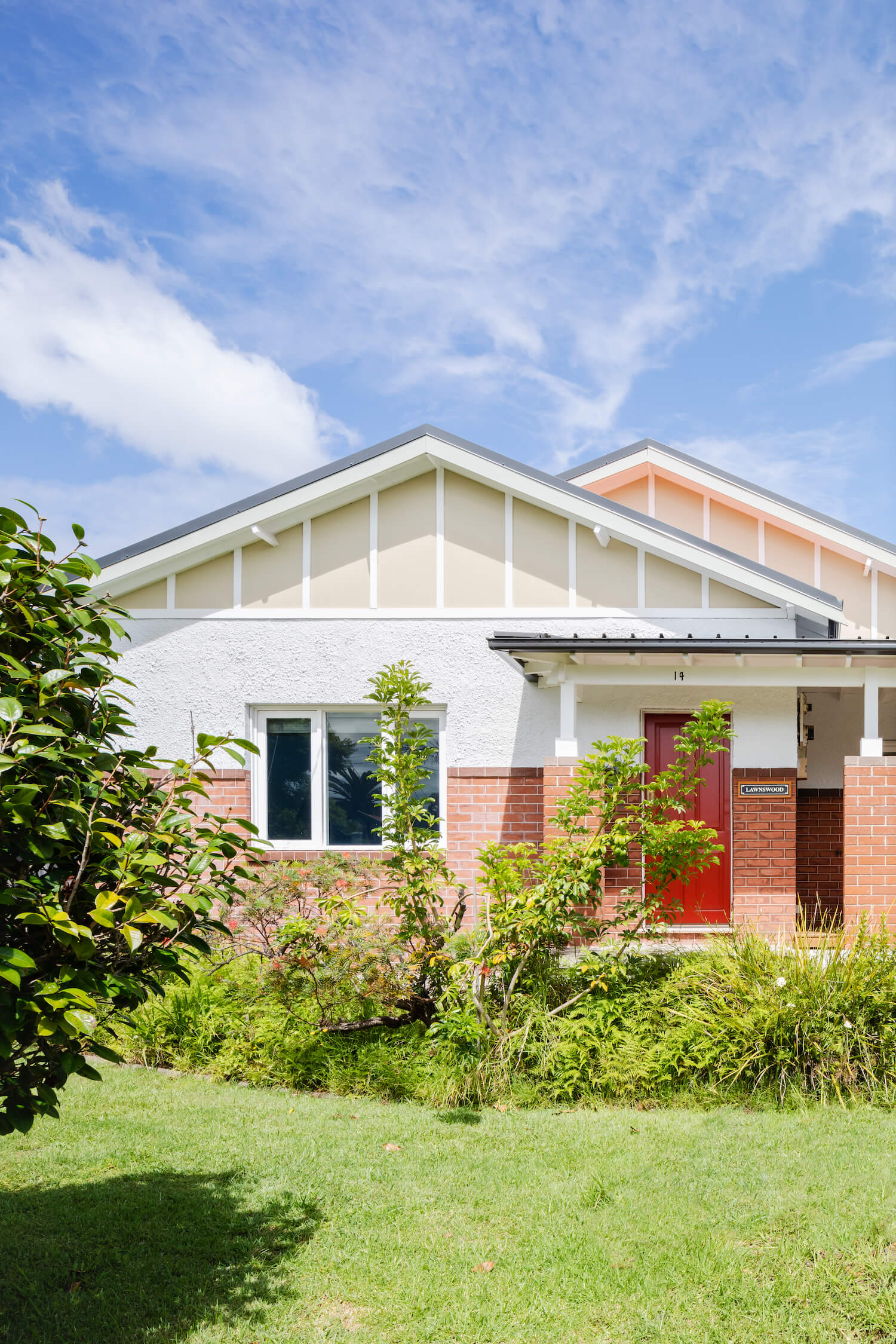 .