Project: New Farm HouseDesigner: Tim Bennetton ArchitectsPhotographs: Toby Scott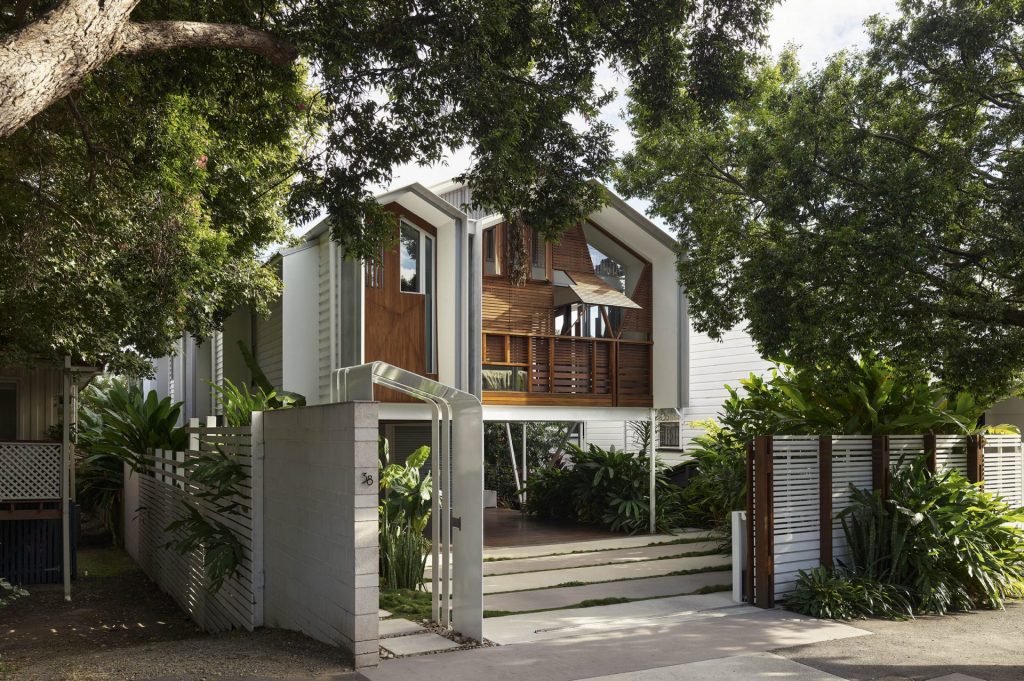 This project is an inner-city oasis that embraces the long, sloping site on which it sits, by designing less house space and more garden space.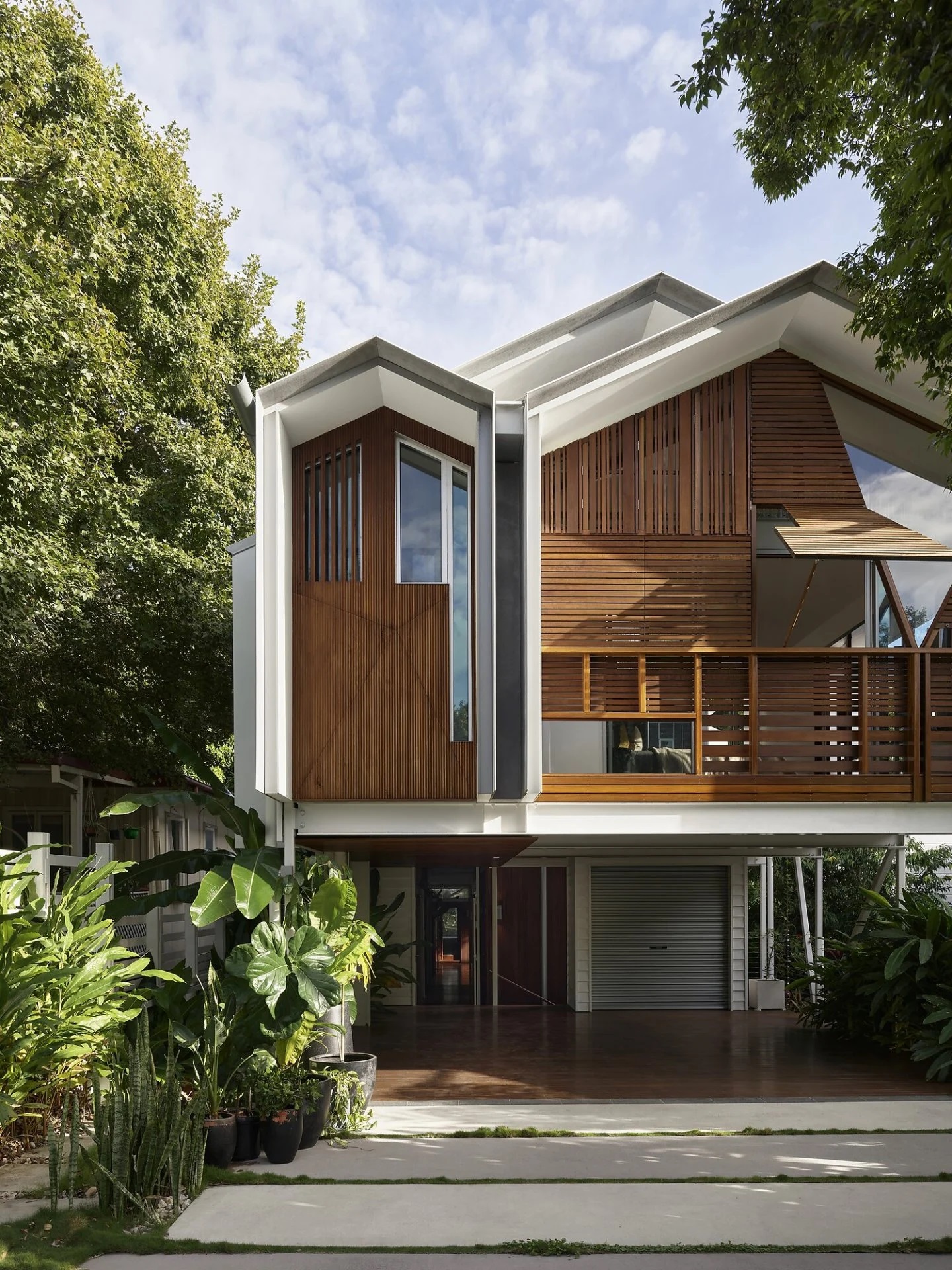 During planning, the house was segmented into three pavilions allowing each room to vent into adjacent voids and be open to views of the intermediate gardens.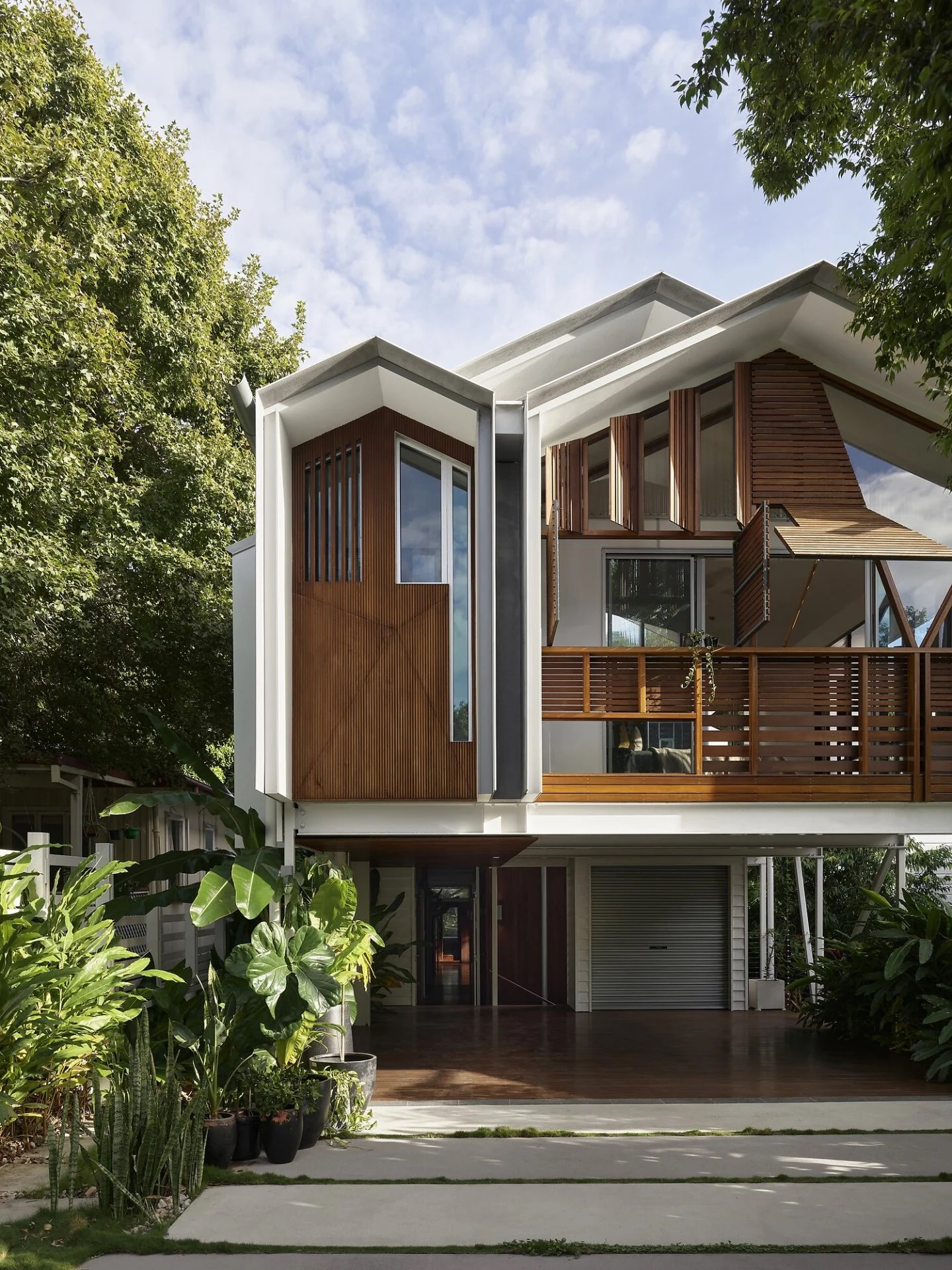 With a long entry, you arrive through a courtyard where you feel quite sheltered despite being outside.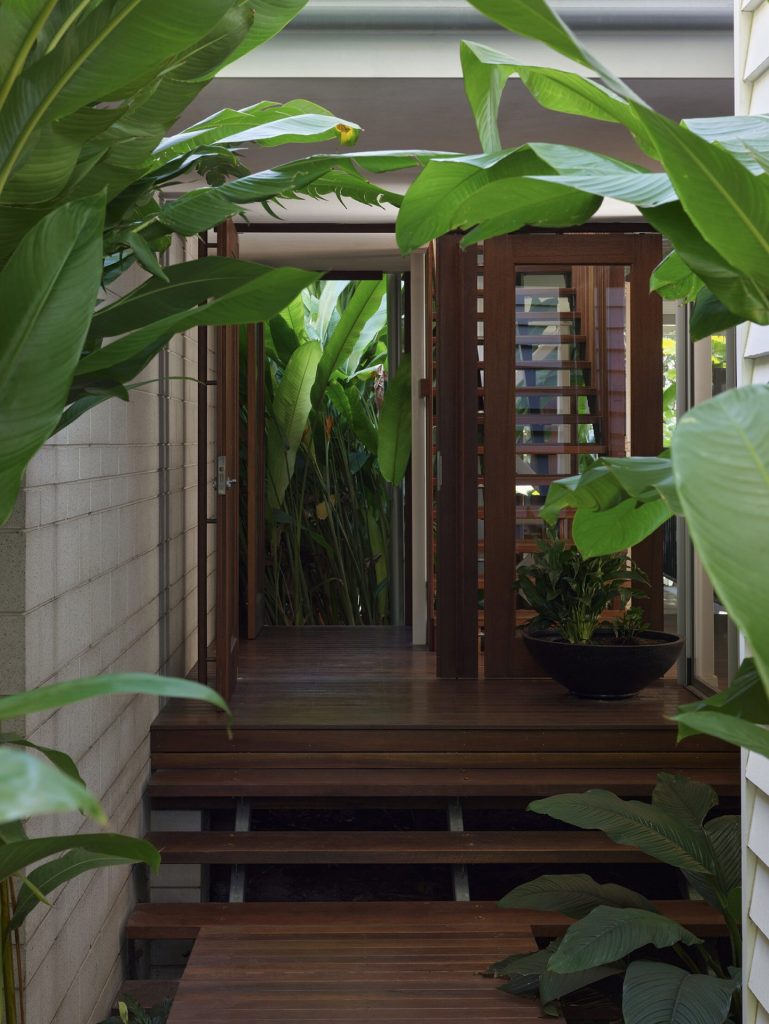 In fact, the entire house is about creating spaces that, while undercover, feel more like gardens.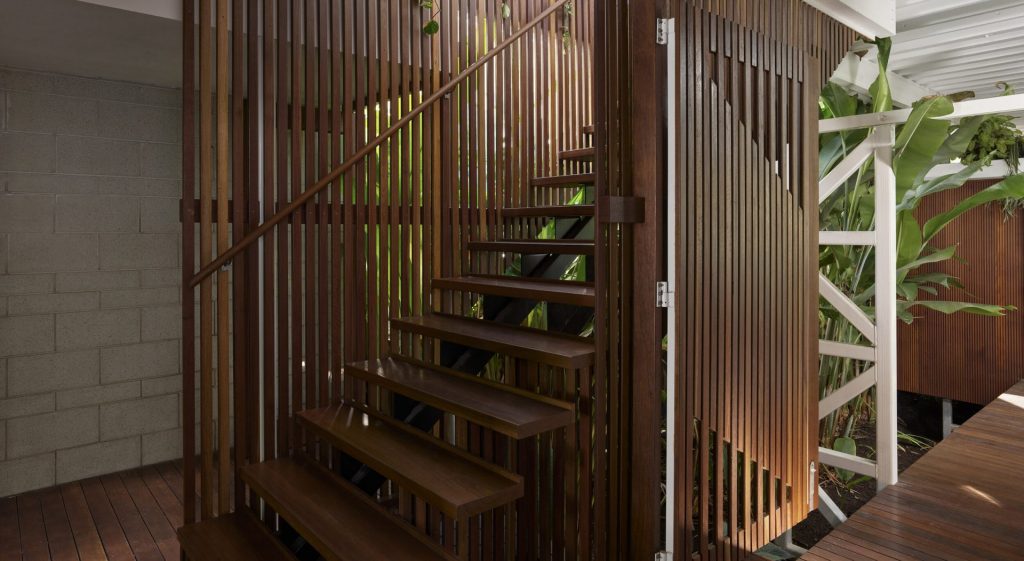 The lower level, through a series of immersive decks, blurs the lines between interior and exterior.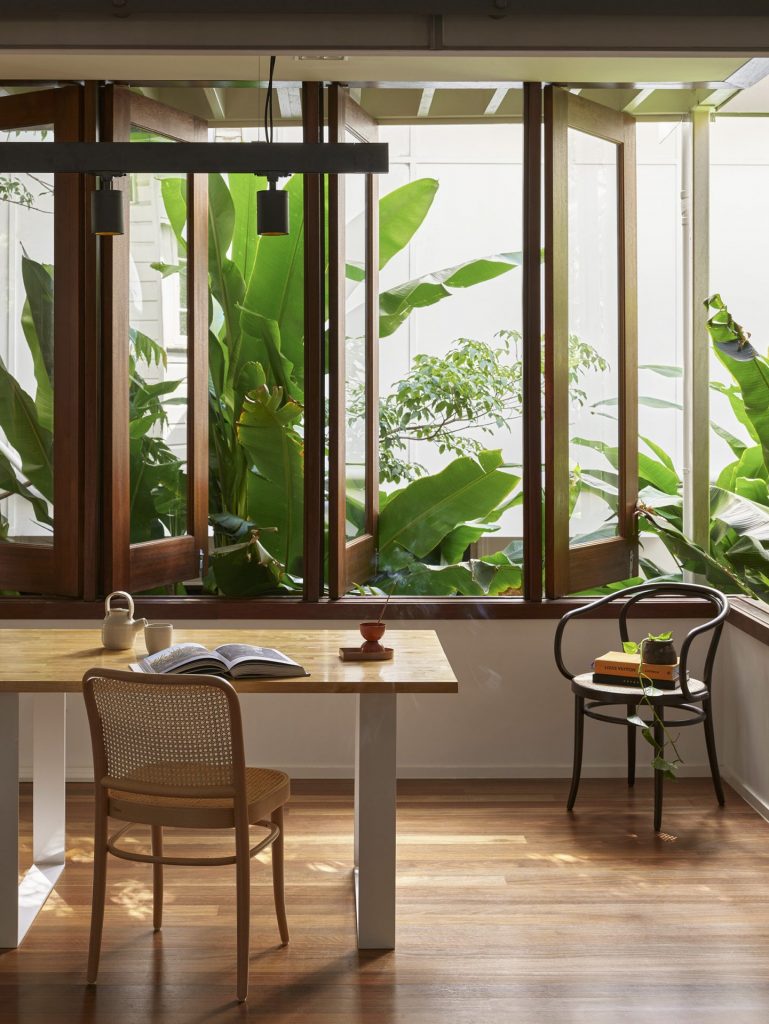 The upstairs, although more enclosed, does not lose the seamless connection to the outdoors.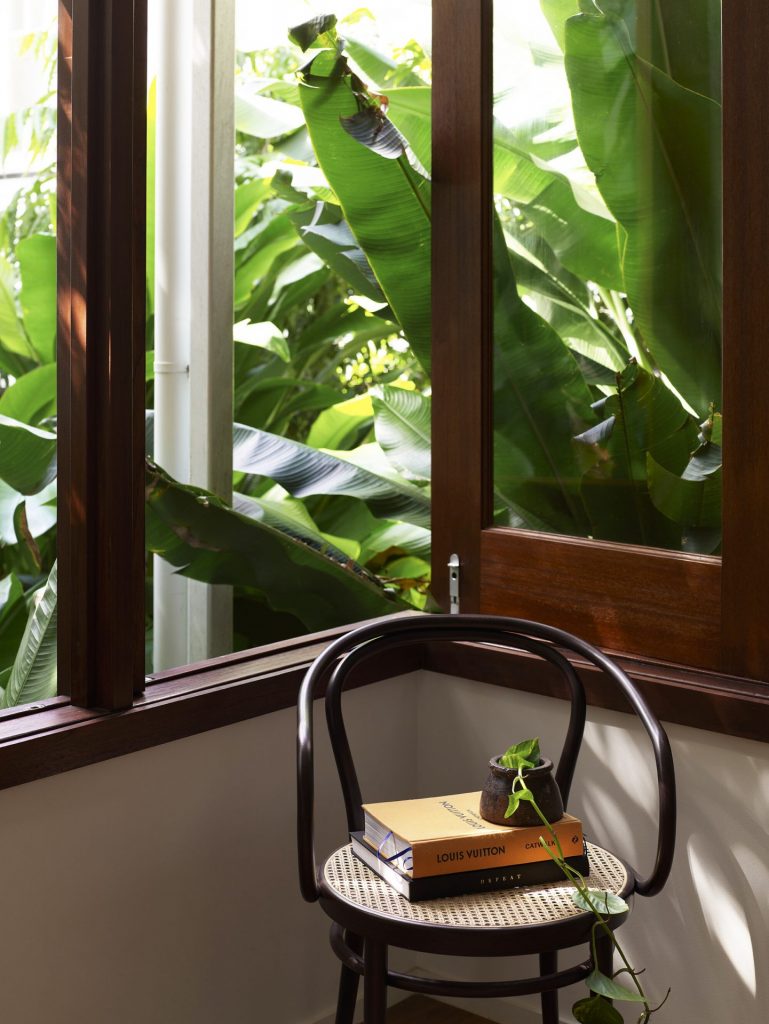 In each room, the occupants can manage breezes and the sunlight to suit their own comfort, by manipulating the "skin" of the building.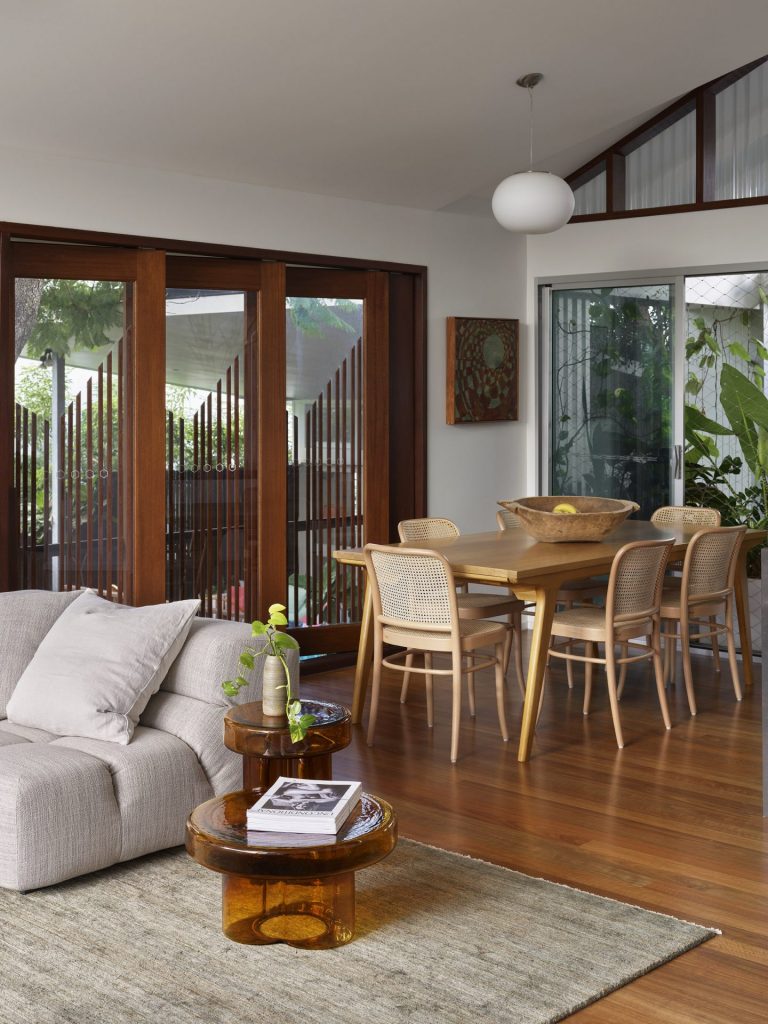 The operable envelope and deep eaves are so successful in keeping out the heat, that air-conditioning is optional, even in the Brisbane summer.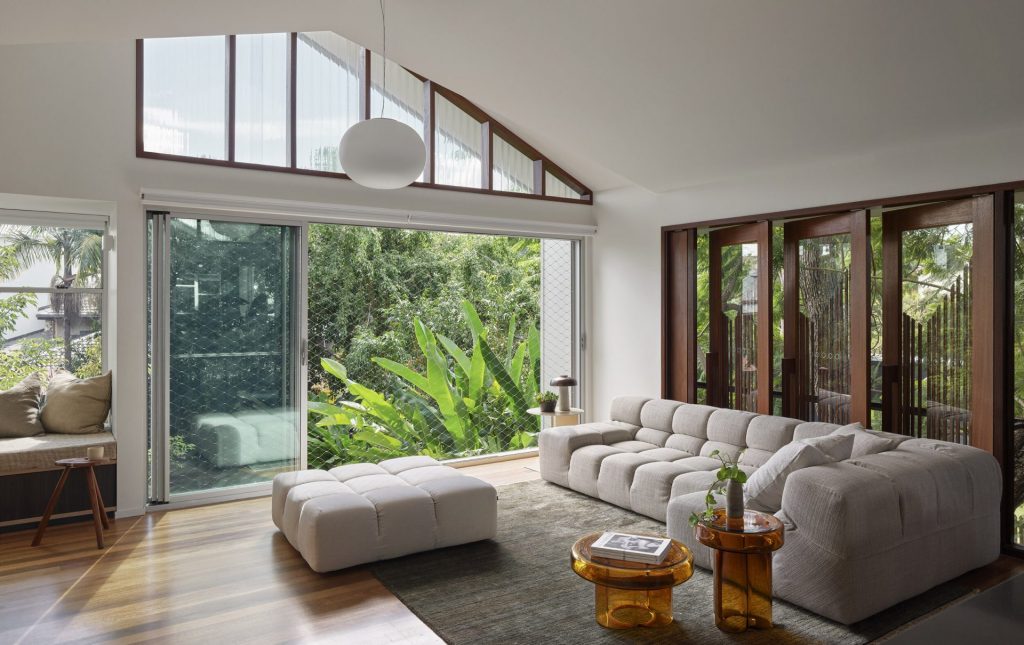 As a cherished forever home, New Farm House is designed for much of home life to be lived outside in the mild subtropical climate, celebrating the openness of the Australian landscape.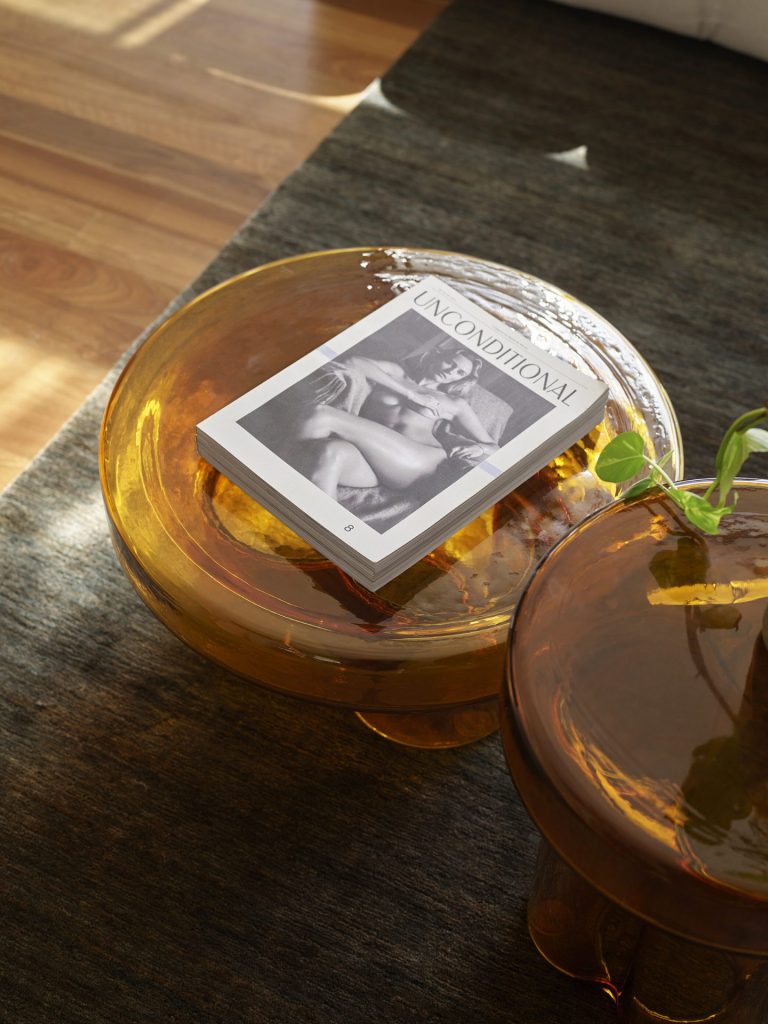 .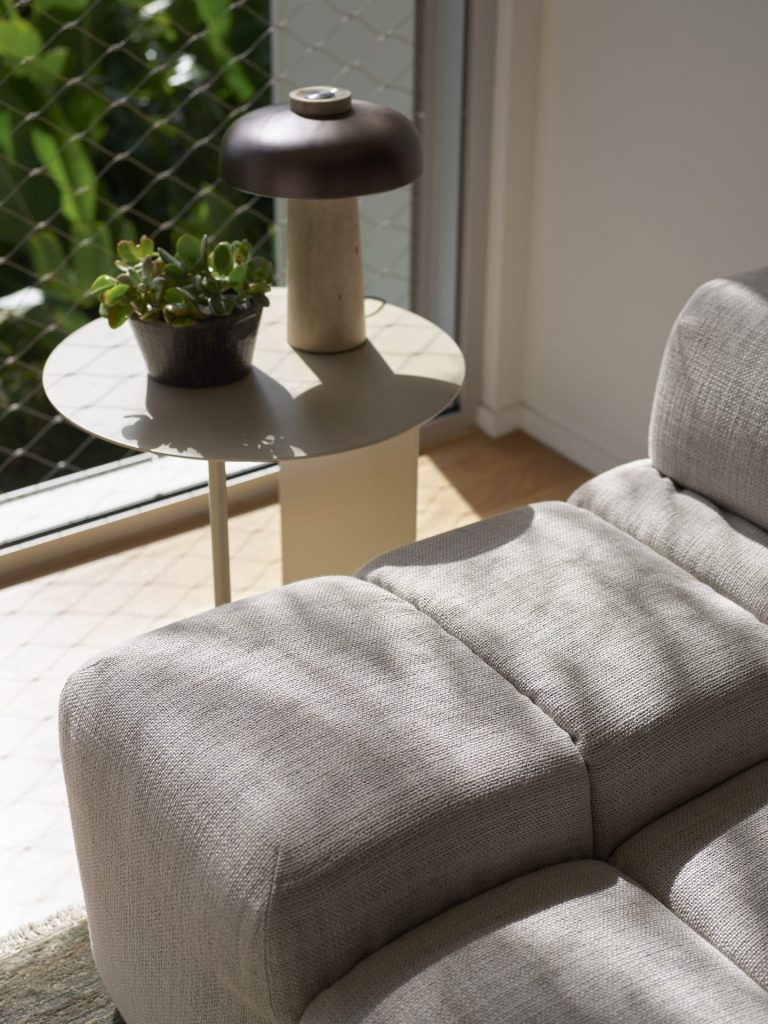 .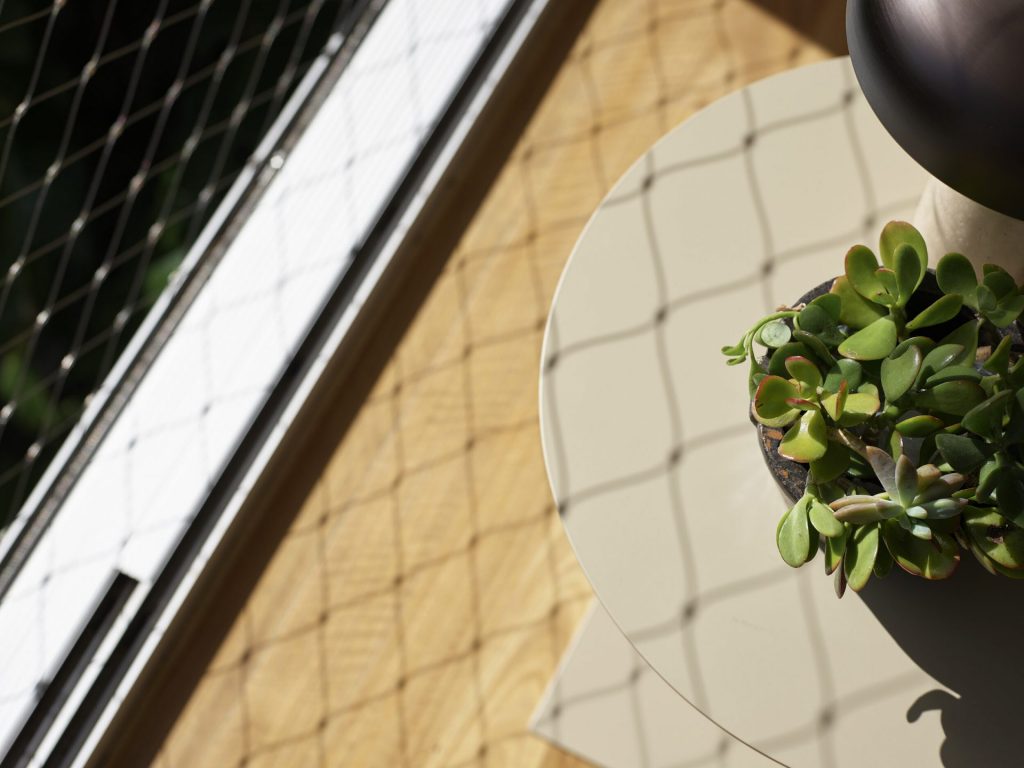 .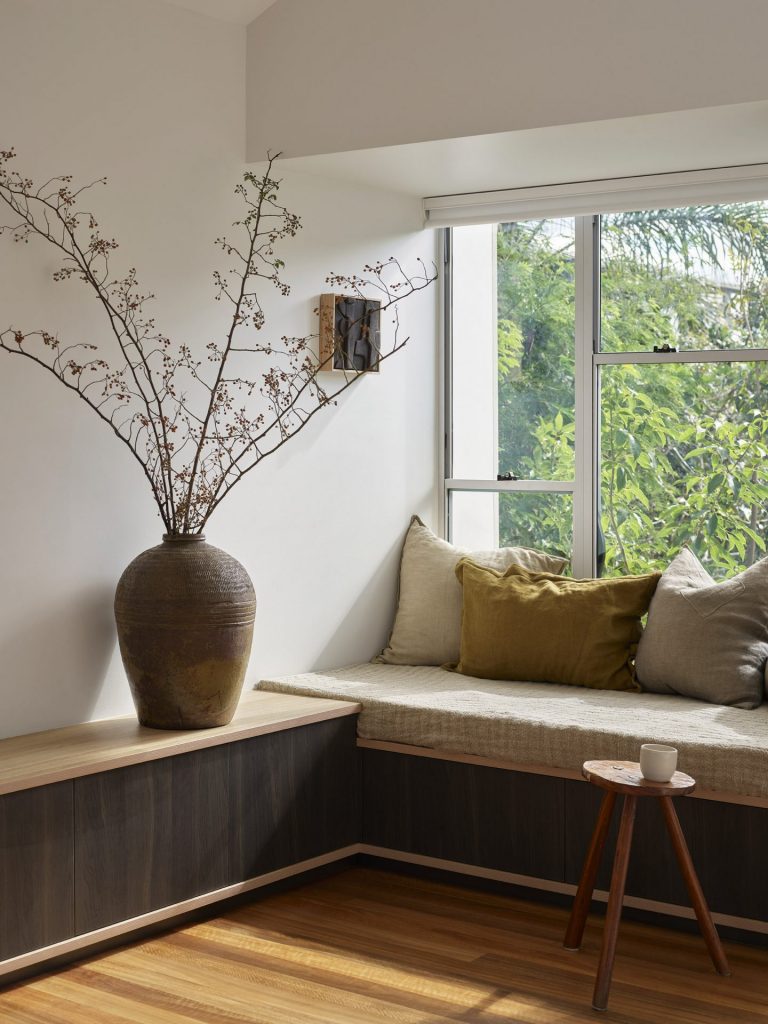 .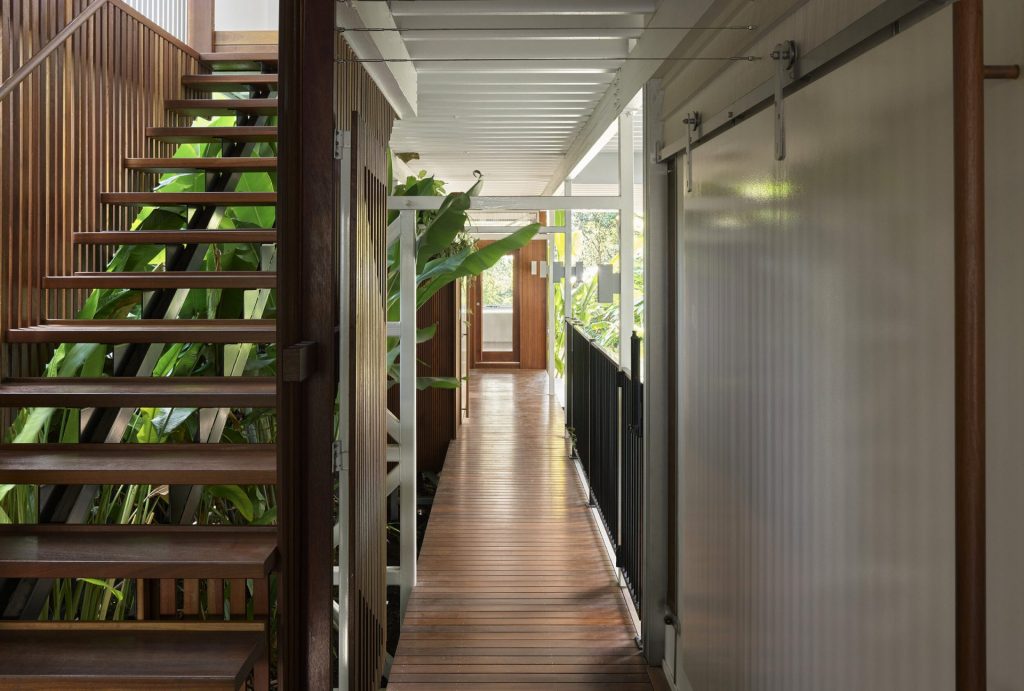 .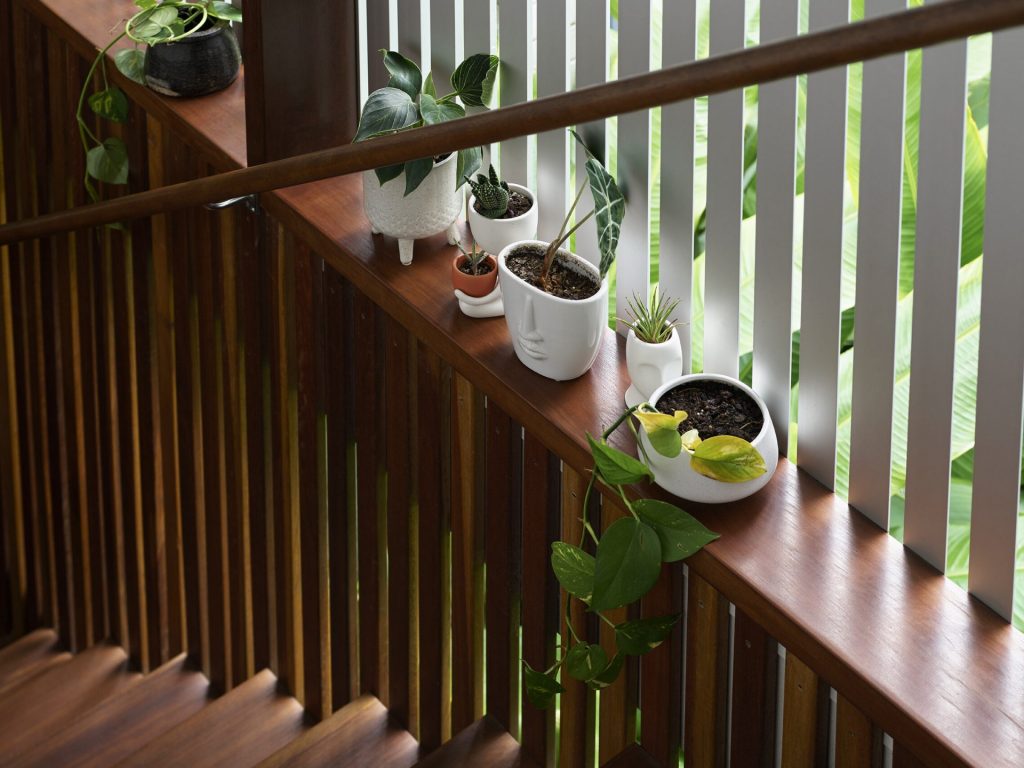 .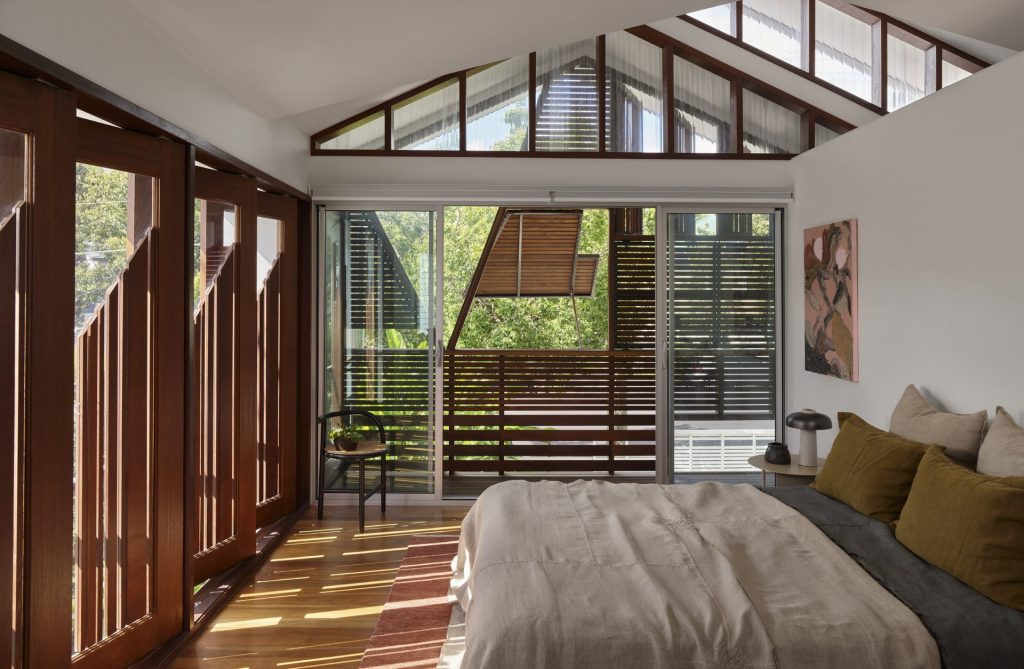 .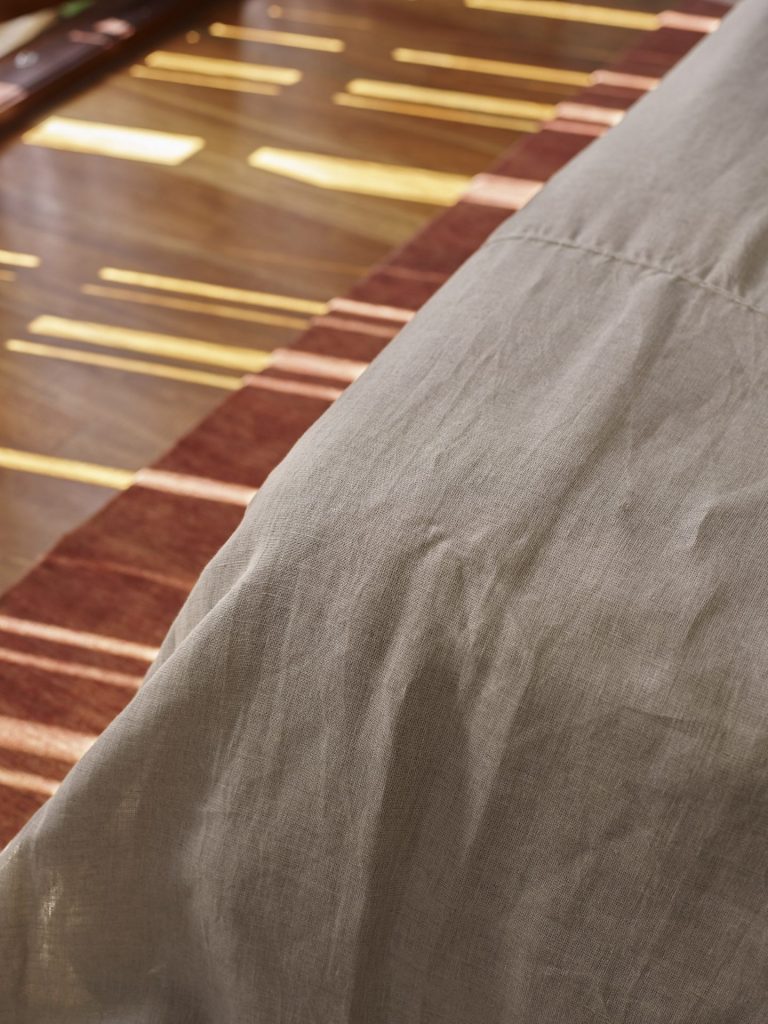 .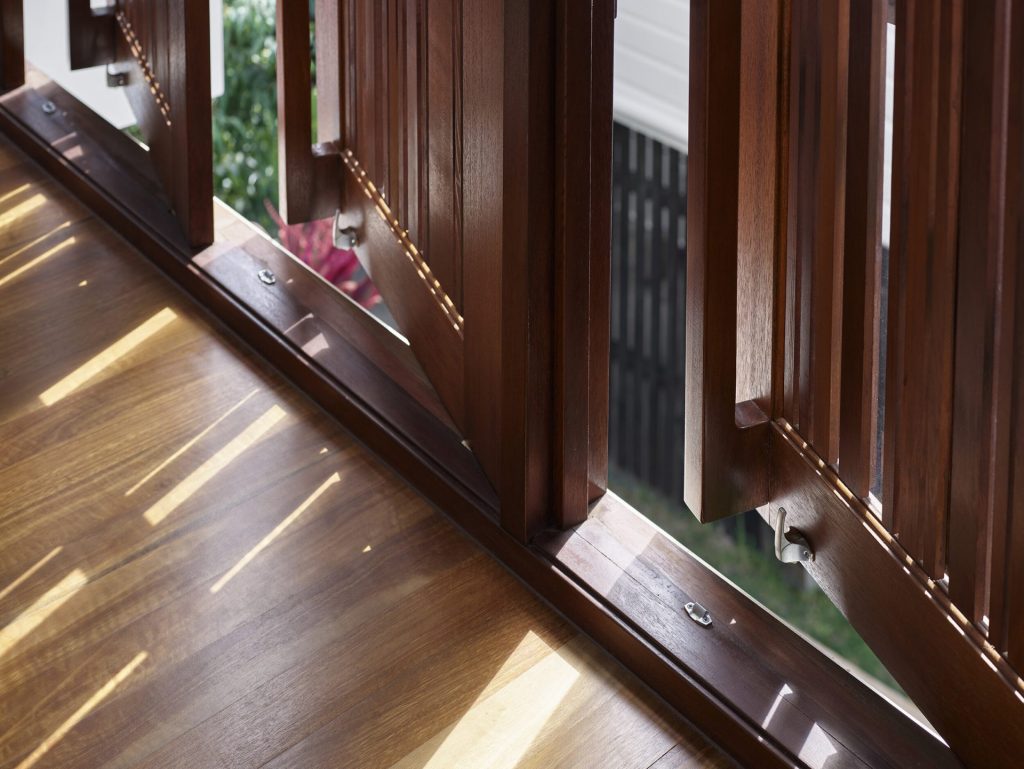 .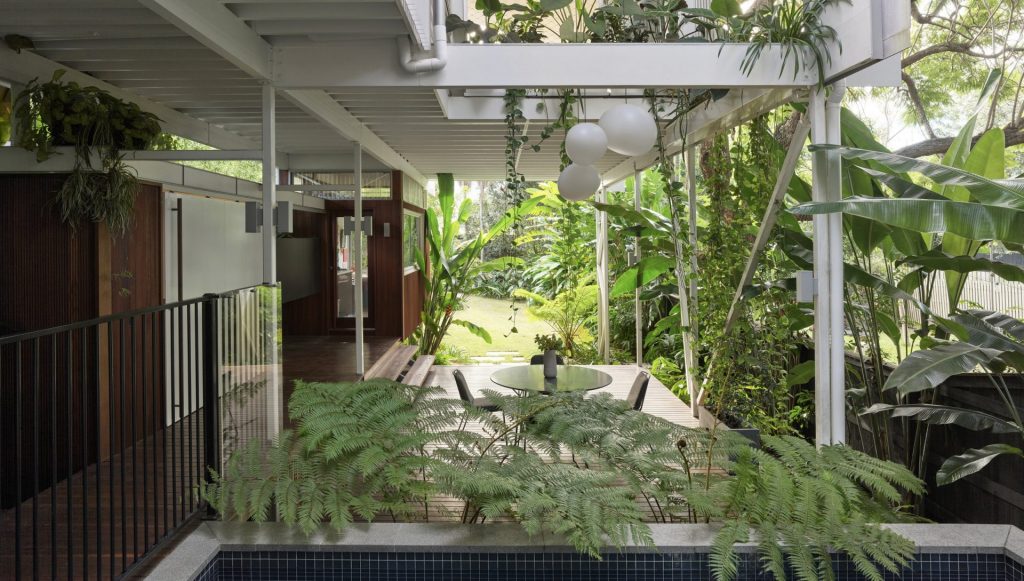 .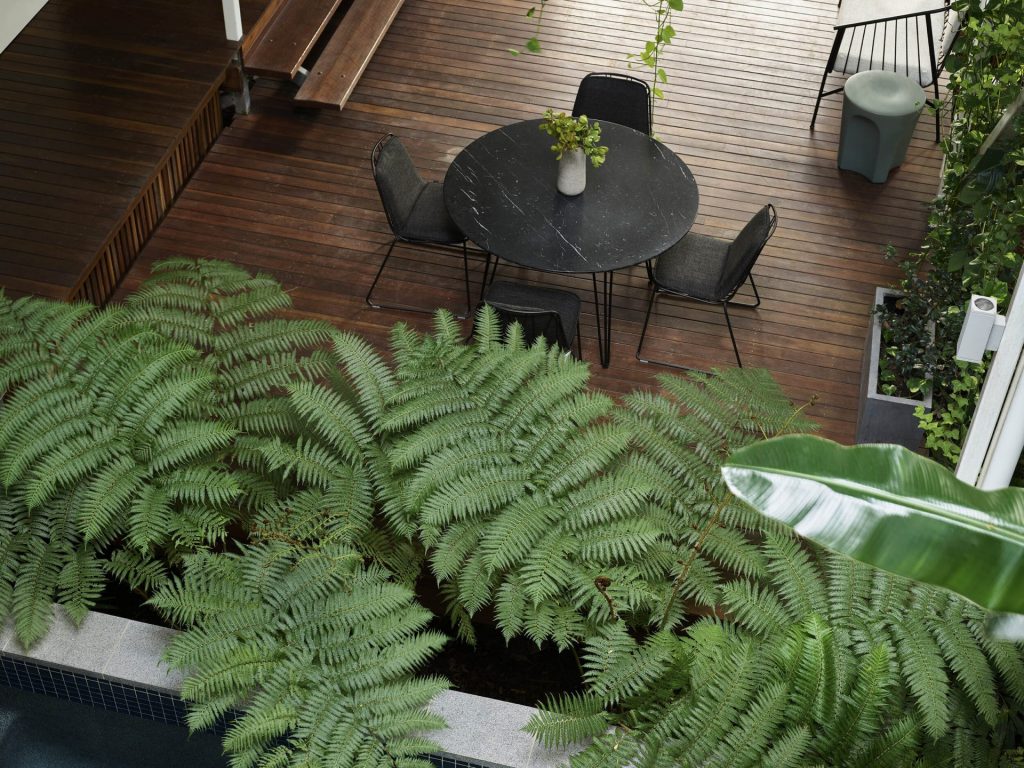 .