The Inside-Out House was the first project designed and built by Tropix Homes to showcase our passion for tropical and sustainable housing suited for the tropics. Two pods linked by an outdoor walkway separate and zone sleeping and living appropriately.
A "one room deep" design principle ensures maximum cross ventilation has been achieved using large louvered windows in each part of the house.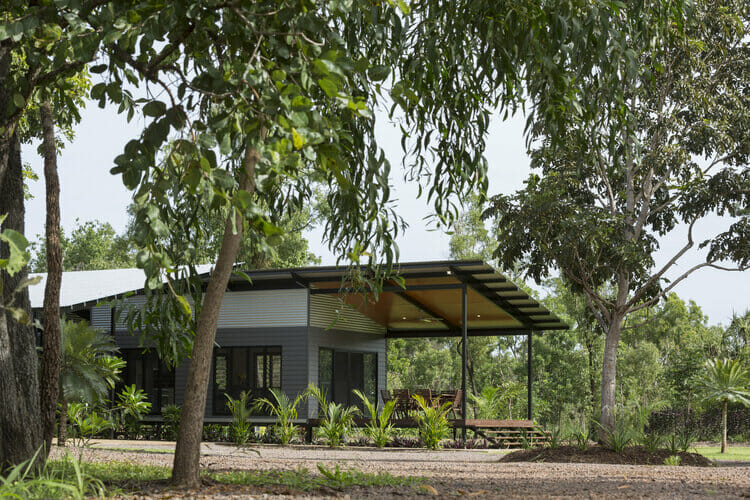 A layered roof structure enables hot air to easily escape along with ventilated mesh eave linings to cool down the roof spaces.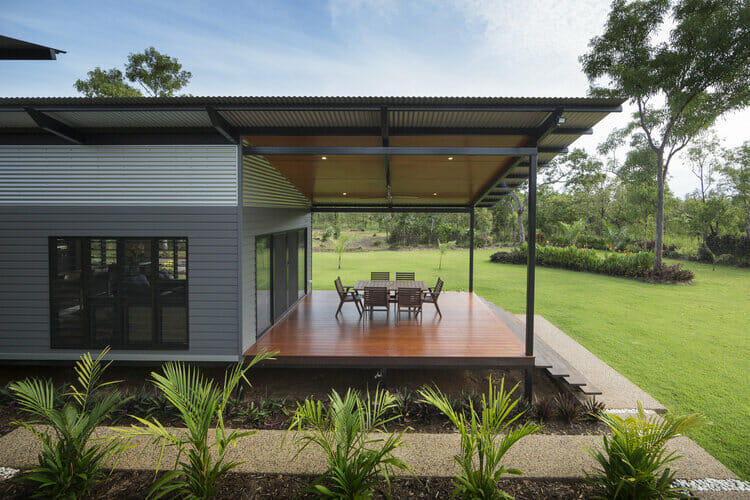 The house has been orientated so that the sun hits the smallest part of the walls to minimise heat exposure and ultimately reduce air-conditioning bills.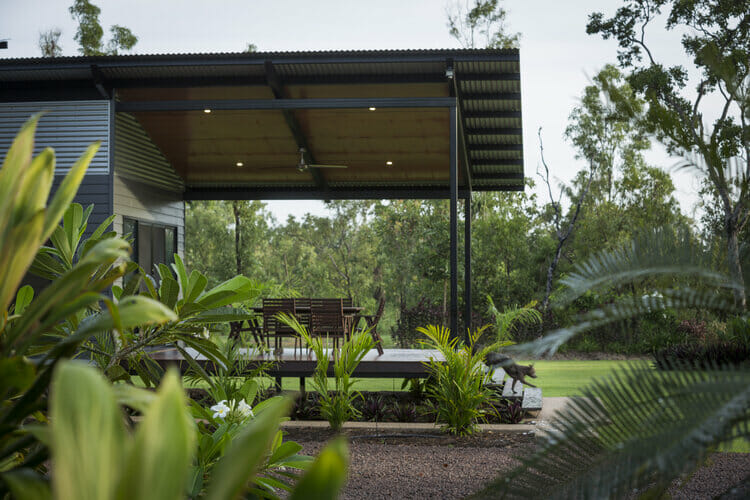 For those on a budget, there is also the opportunity to build this house in two stages, with one side of the house being fully self sufficient for singles or couples.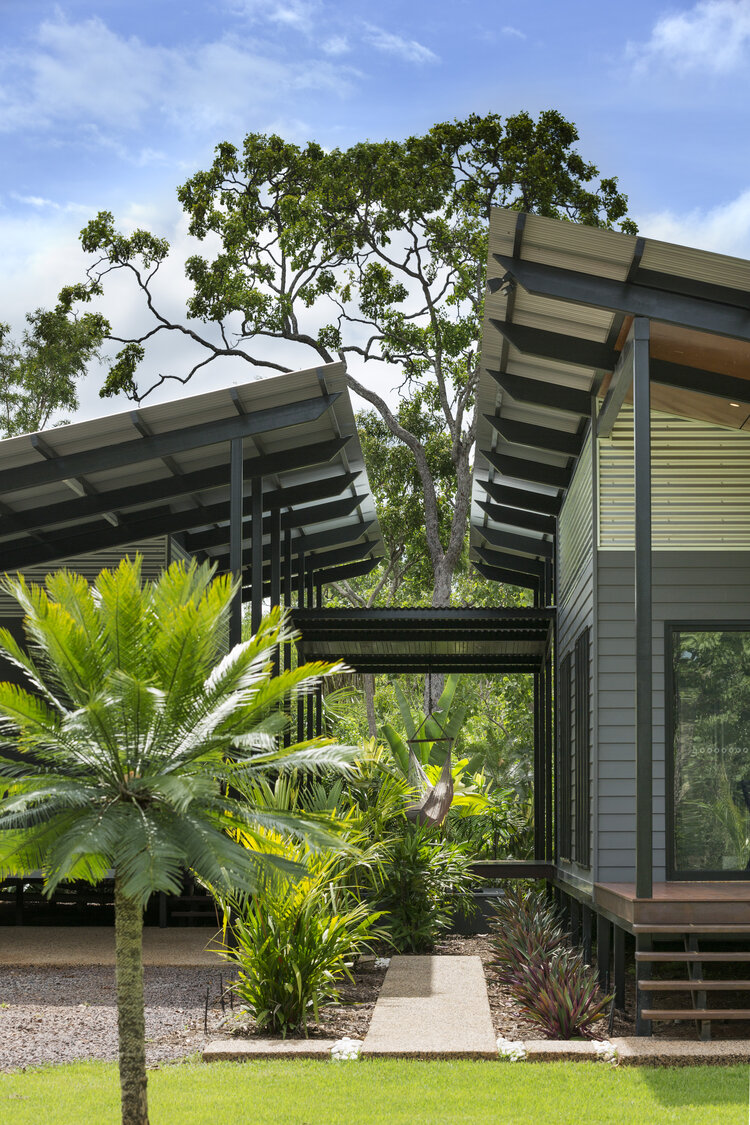 The house also features a solar hot water system and a black water treatment system called an Aqua Nova which irrigates the entire garden on a dripper system.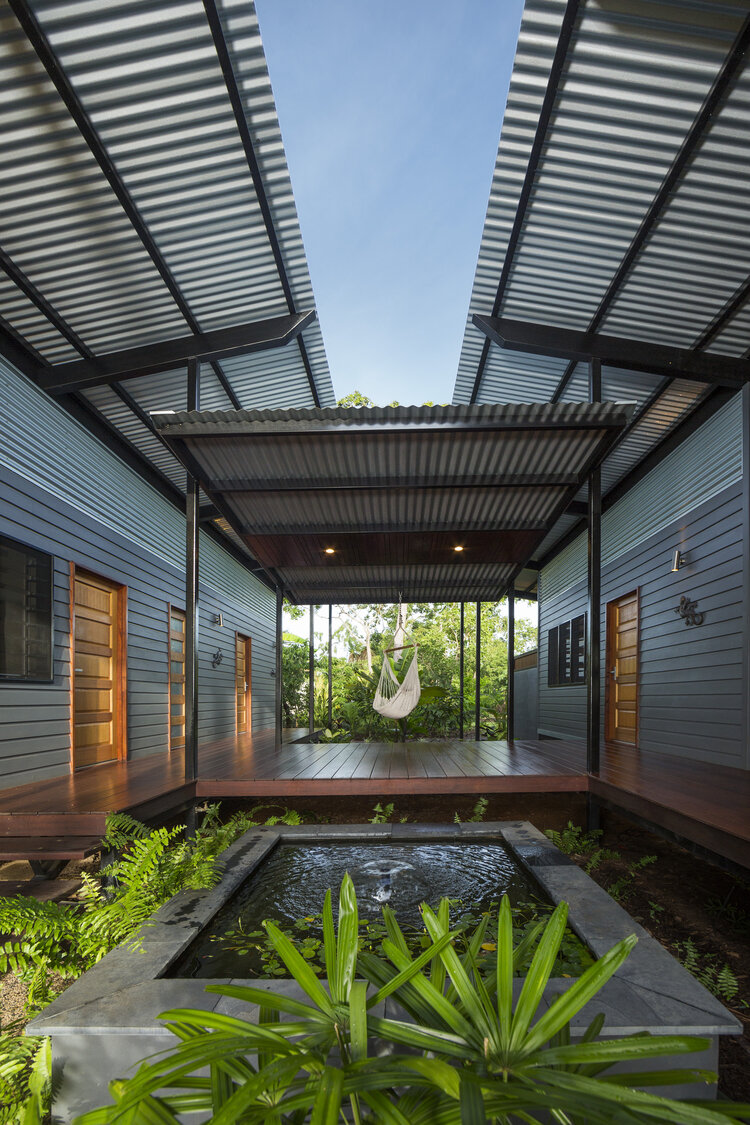 A semi-elevated design is cost effective and ensures adequate airflow and access under the house. Lightweight construction enables the walls to naturally cool down quickly at night time.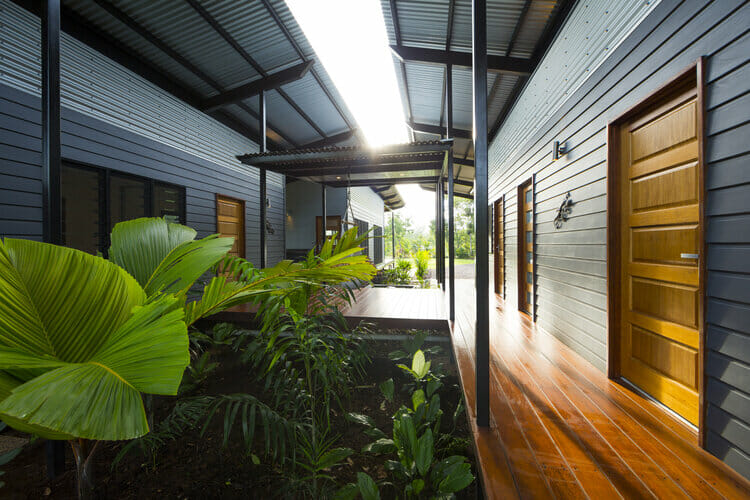 A simple room layout and roof structure also means the house can easily be added onto in the future. The resort style outdoor bathroom gives the finishing touch to a true tropical experience.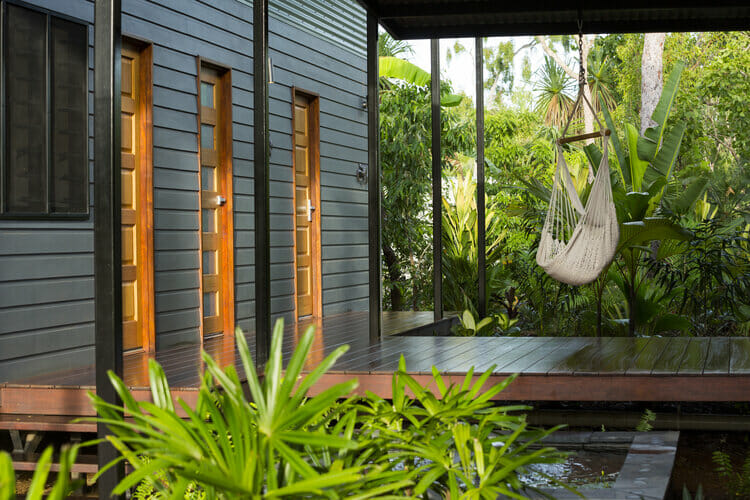 .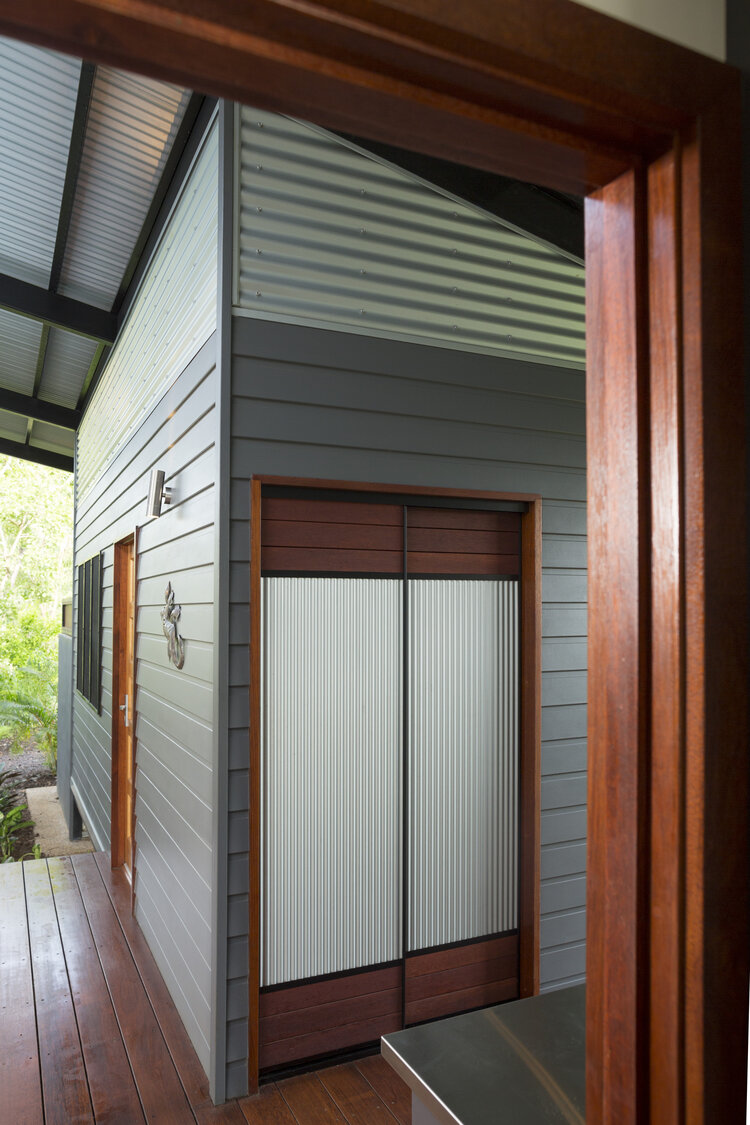 .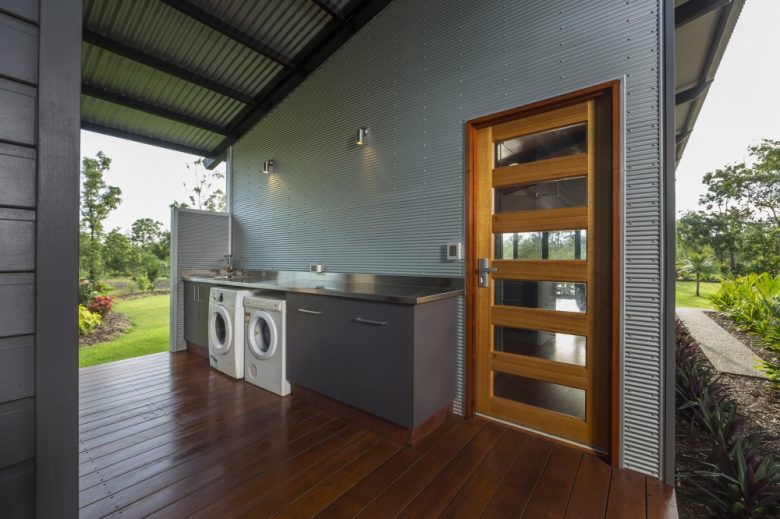 .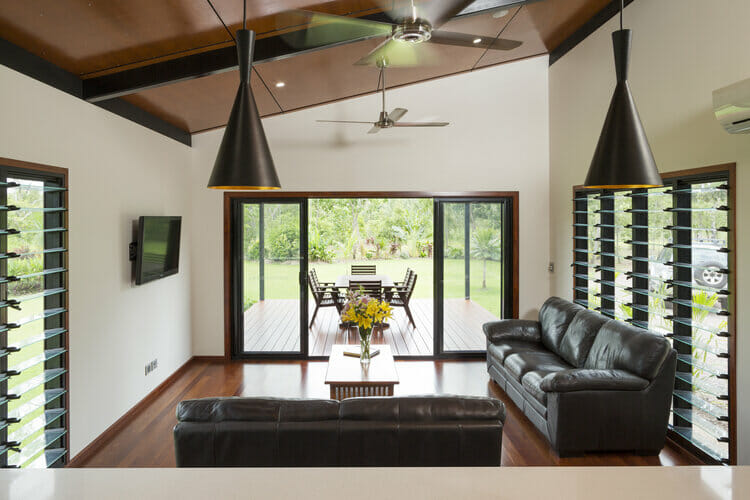 .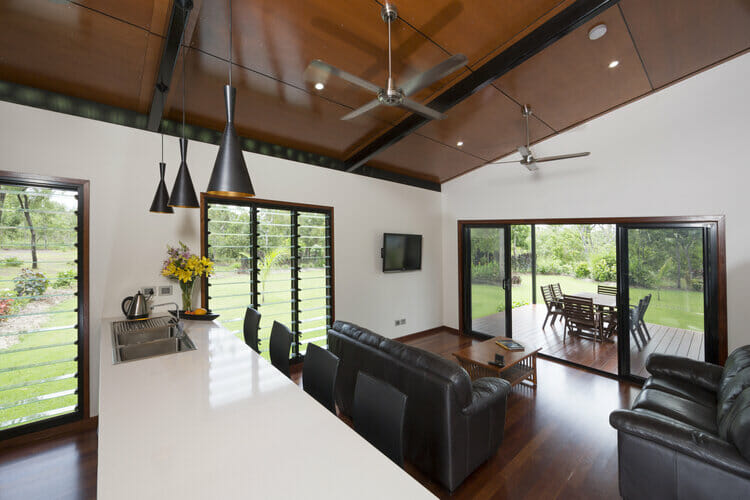 .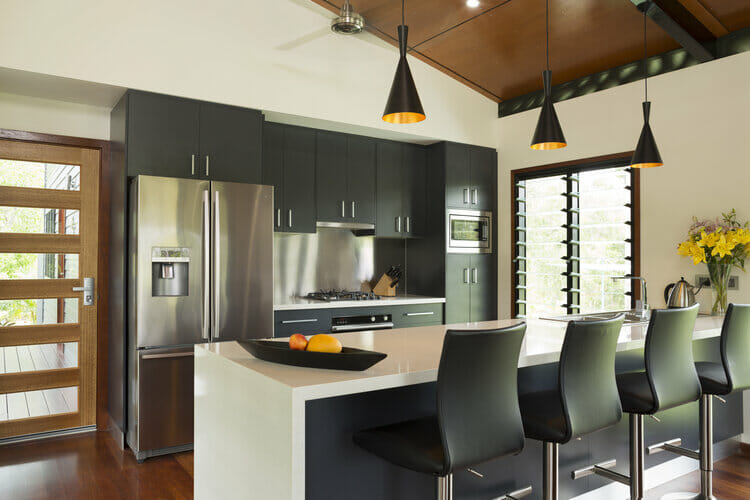 .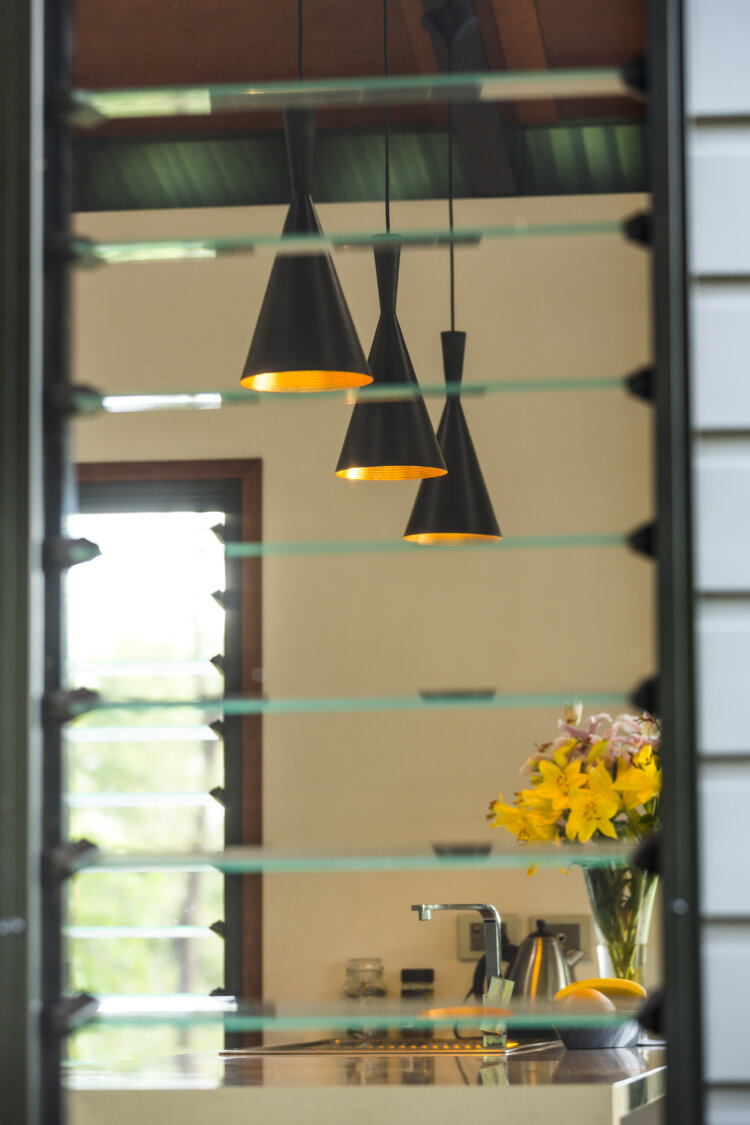 .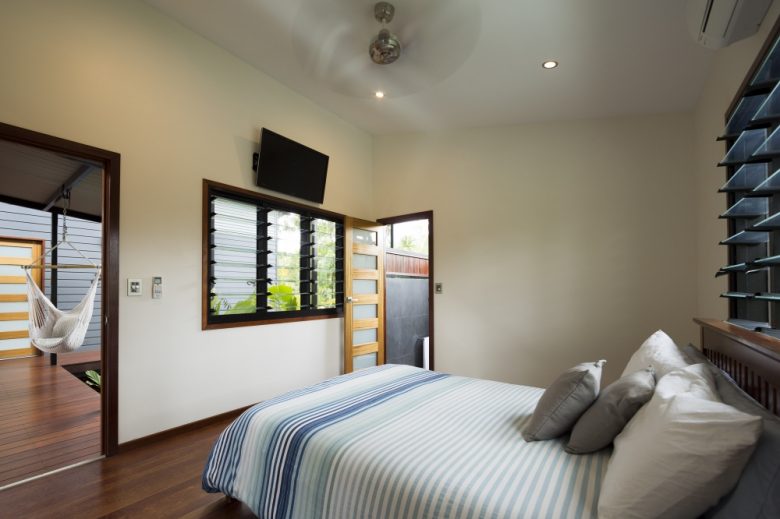 .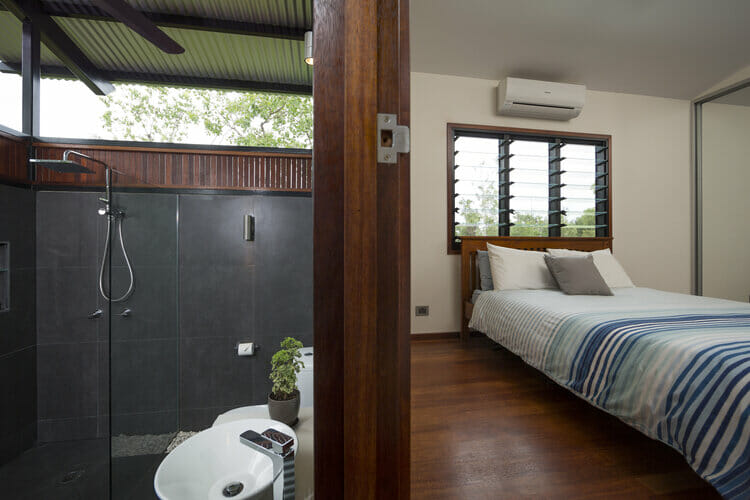 .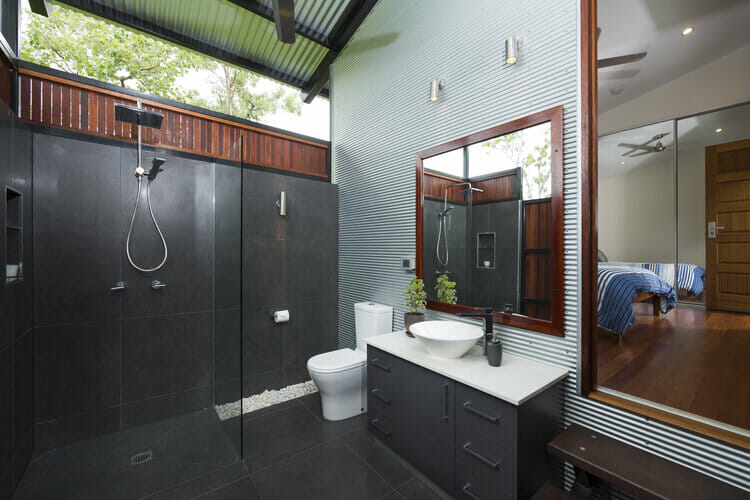 .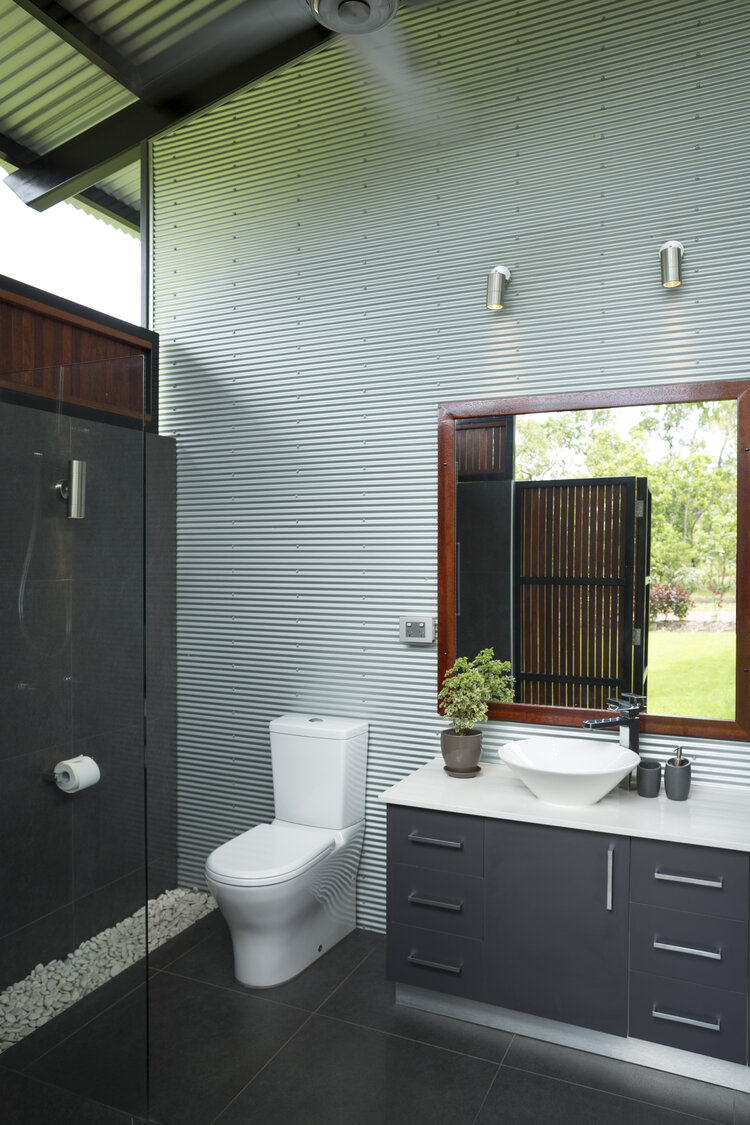 .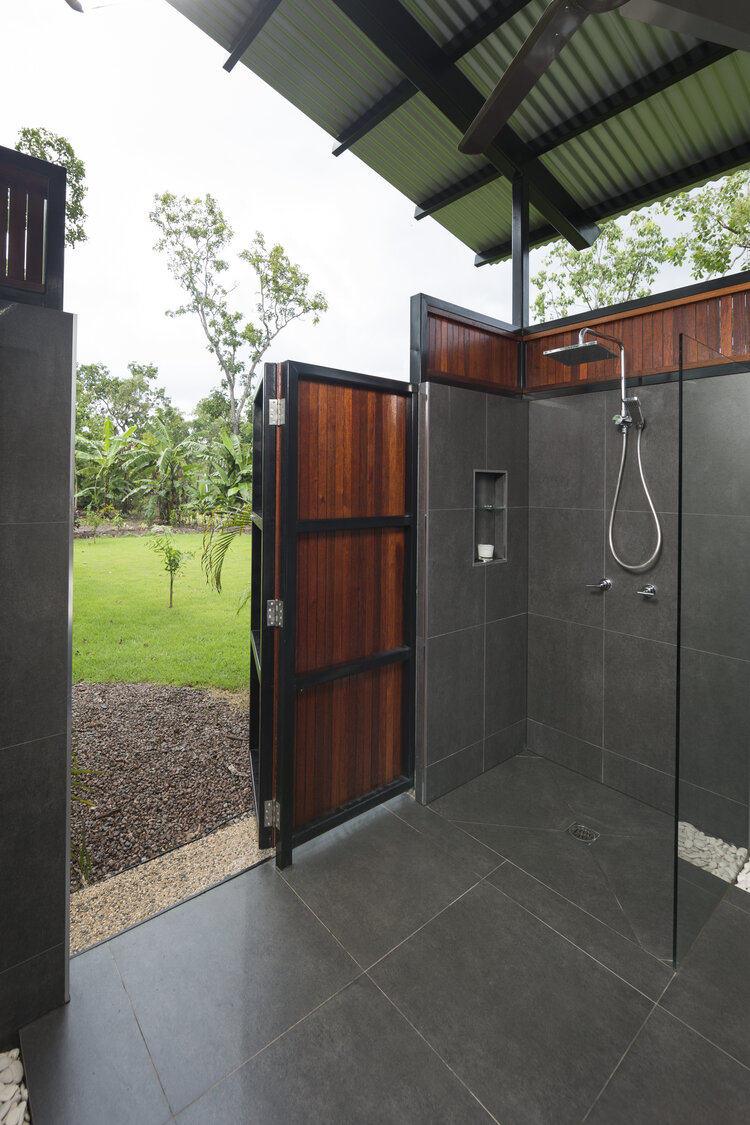 .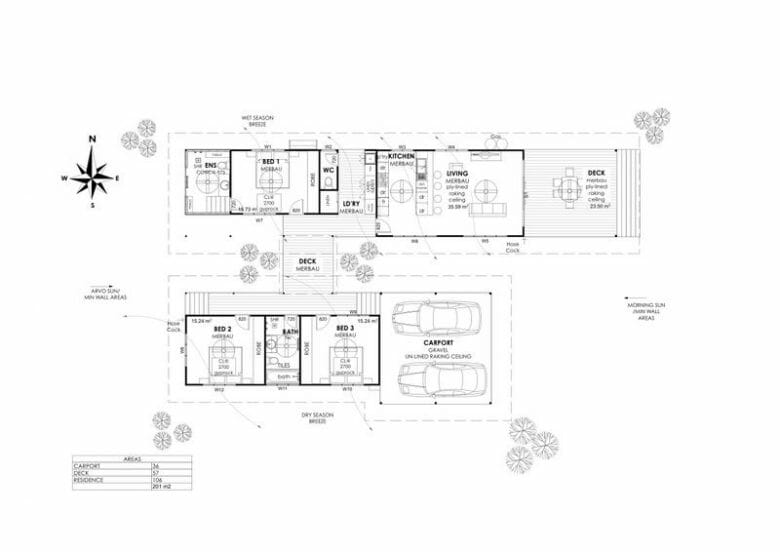 .