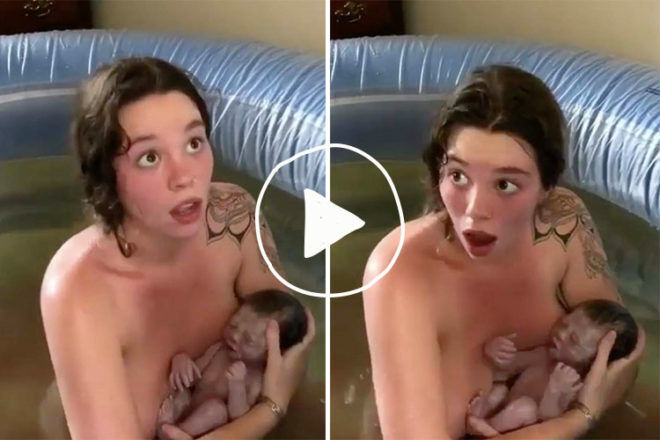 There's a moment of wonder most new mums experience when their newborn is finally earthside, and this mumma captures it beautifully.
In a video shared by Napa Valley Midwives, the calm water birth is in its final stages before the new mum lifts her bub in complete awe of what she's done.
"Oh my god, oh my god – there's a baby!" she exclaims. It's the moment a mother is born.