sable Area: 300 sq.m.Details: 3 Bedrooms, 2 Bathrooms, Separate kitchen, CarportArchitects: 24/7 Home Studio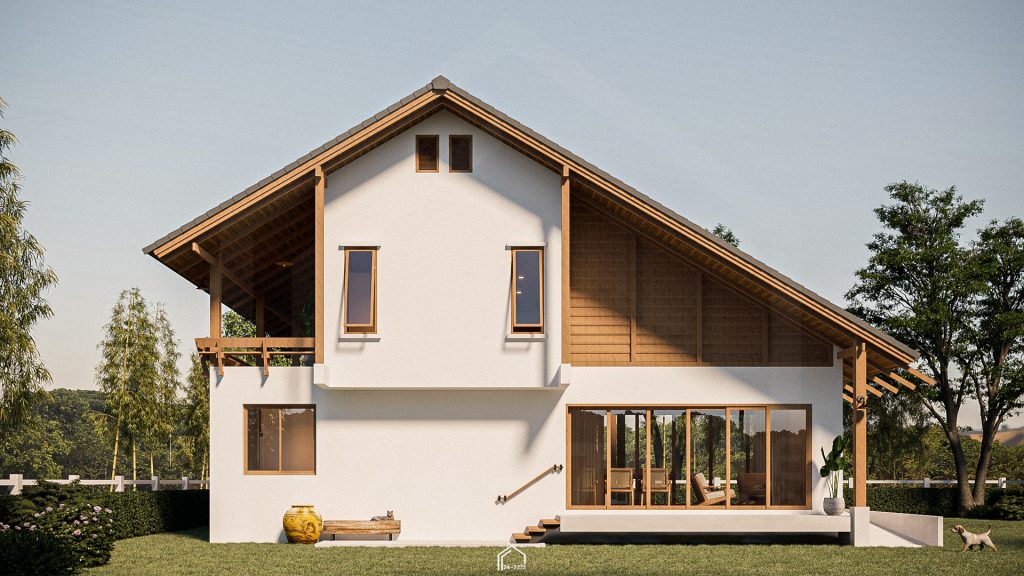 In Thailand, Phrae Province is considered to have a lot of teak forests as a source of good quality teak wood of the country.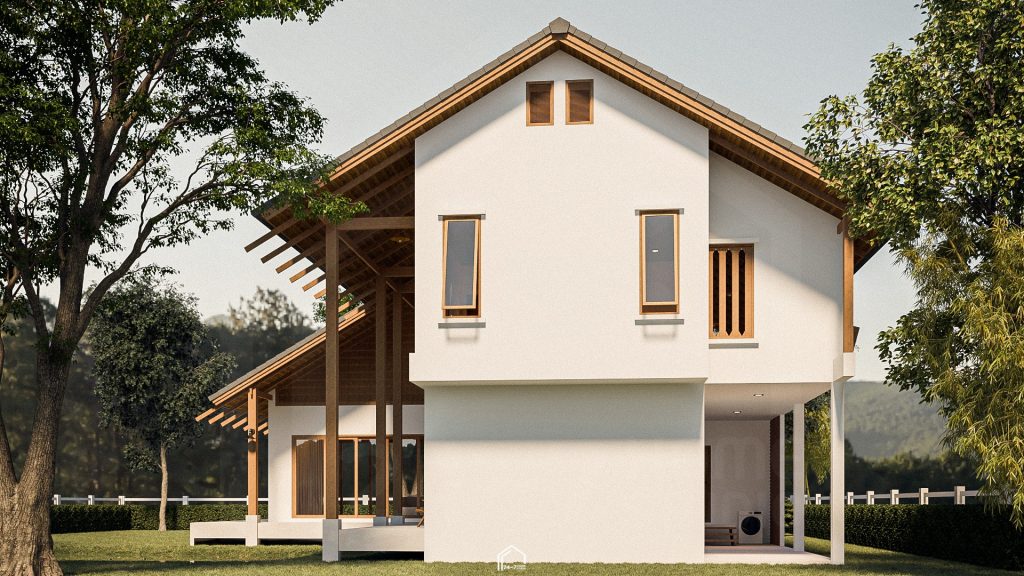 The design of the house therefore emphasizes the use of local materials combined with functionality that is featured in the central area.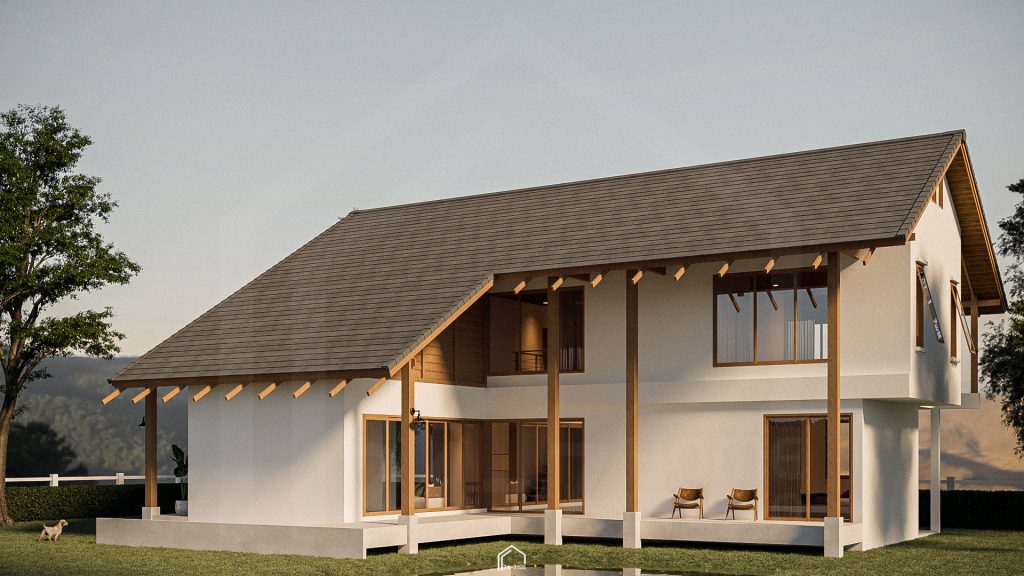 When opening the sliding doors on both sides, you can feel the airy, cool breeze all the time.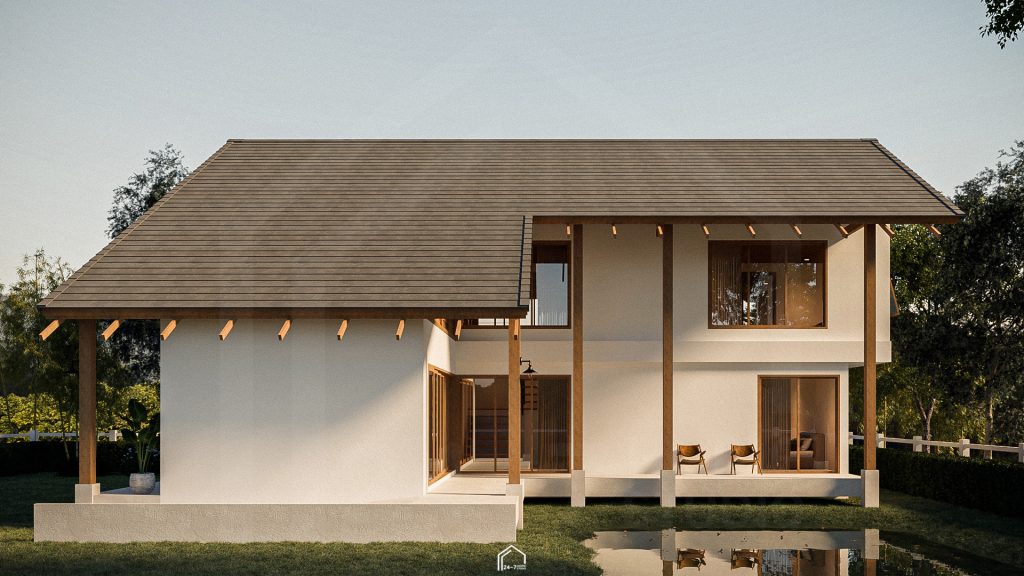 So, the living room is a good place to escape from the heat during the day. And can also see the view of the pool from both sides of the house.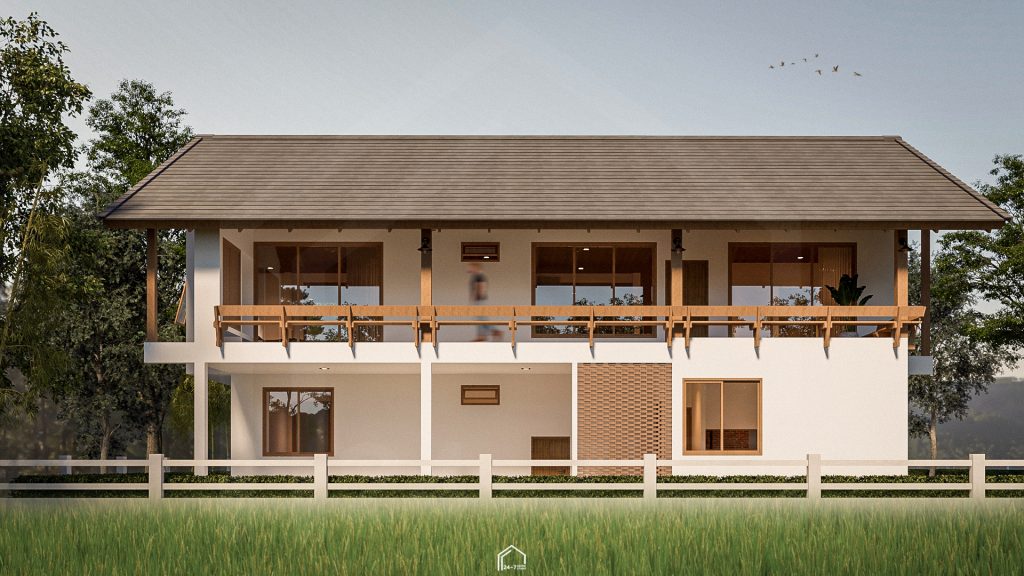 The ceiling is high and airy, emphasizing on the channel for natural light to shine through, allowing the wind to flow in and out easily.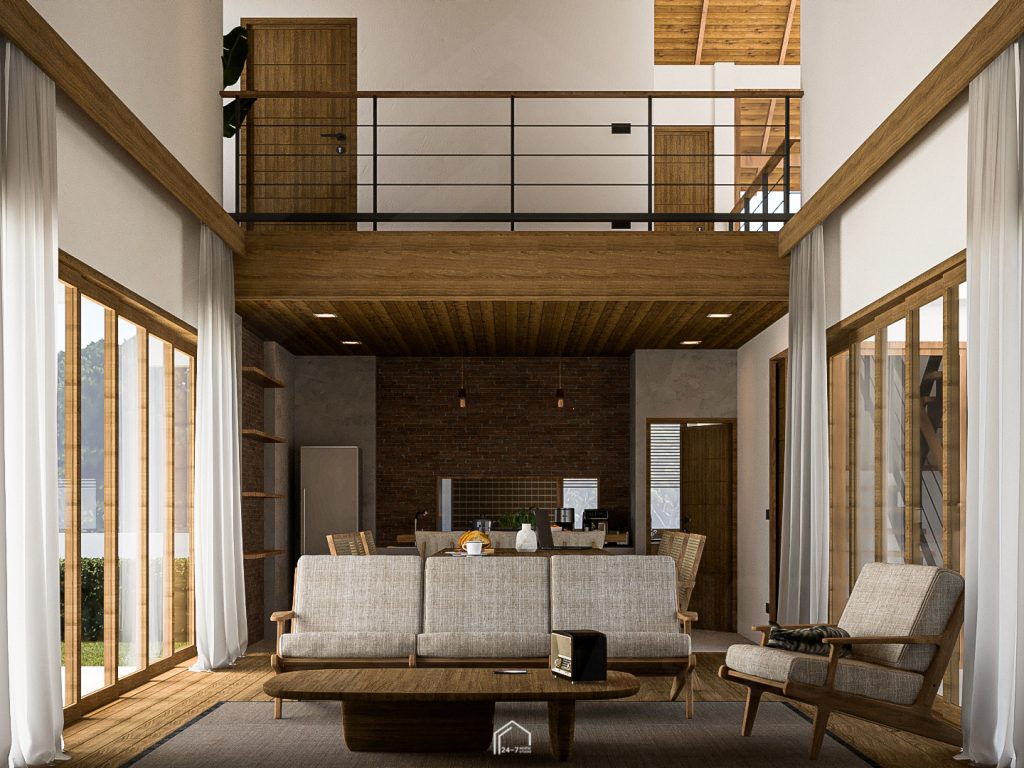 The second floor has a wide balcony to be used as a private relaxation corner. The design of the roof slopes down to prevent rain from splashing in during heavy rain but still receives wind and natural light.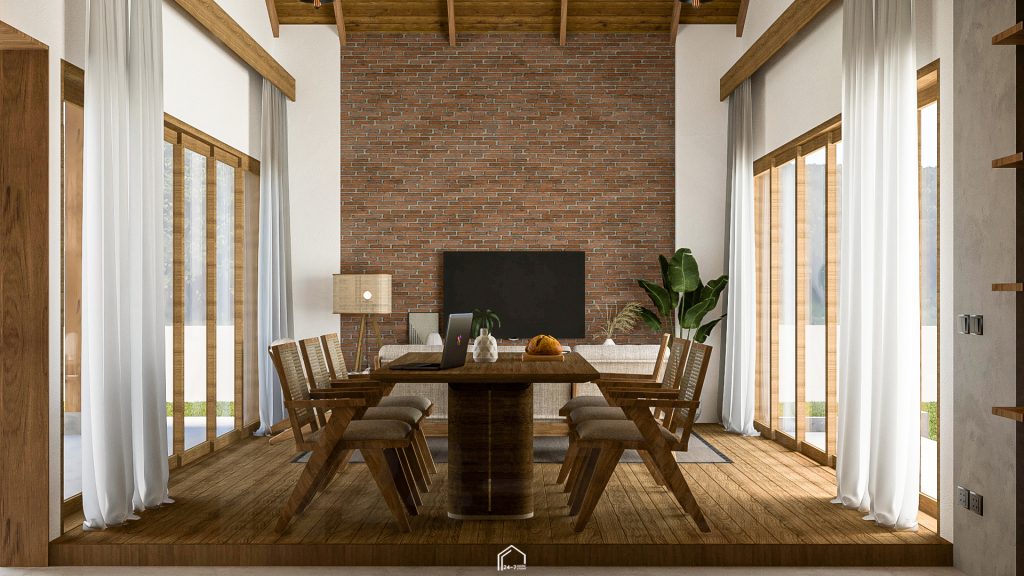 Choosing to use teak wood is not only durable but also beautiful. The color tone of the wood also gives a warm feeling.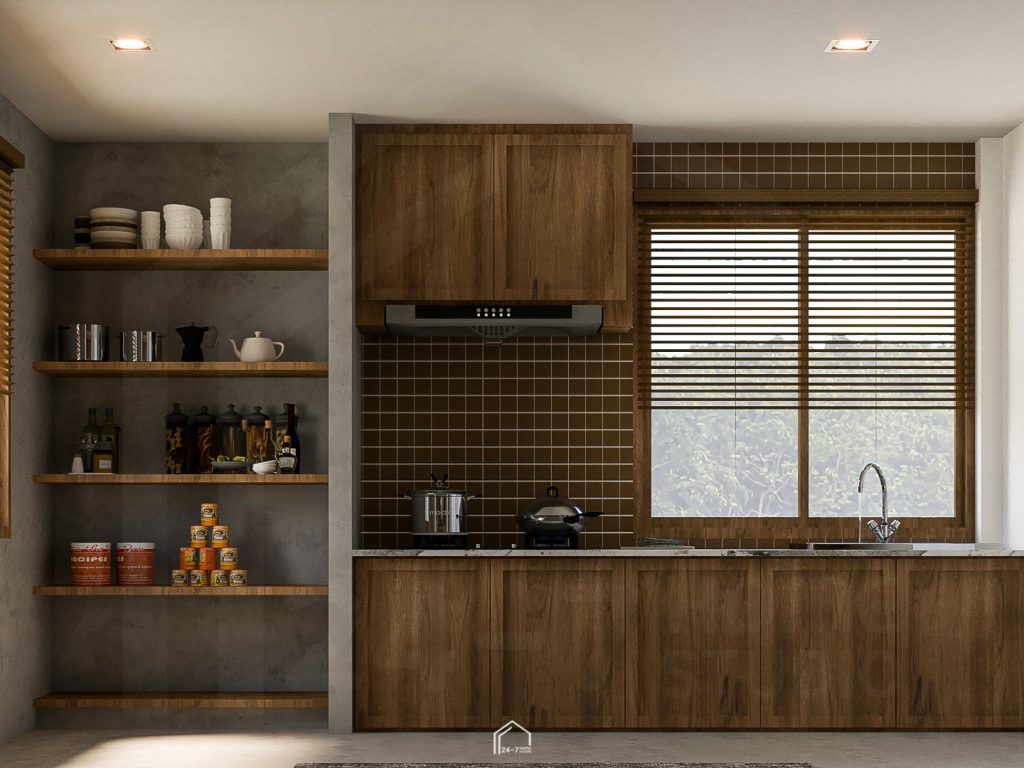 In the style of a contemporary wooden house, the interior is simply decorated with floating wooden furniture.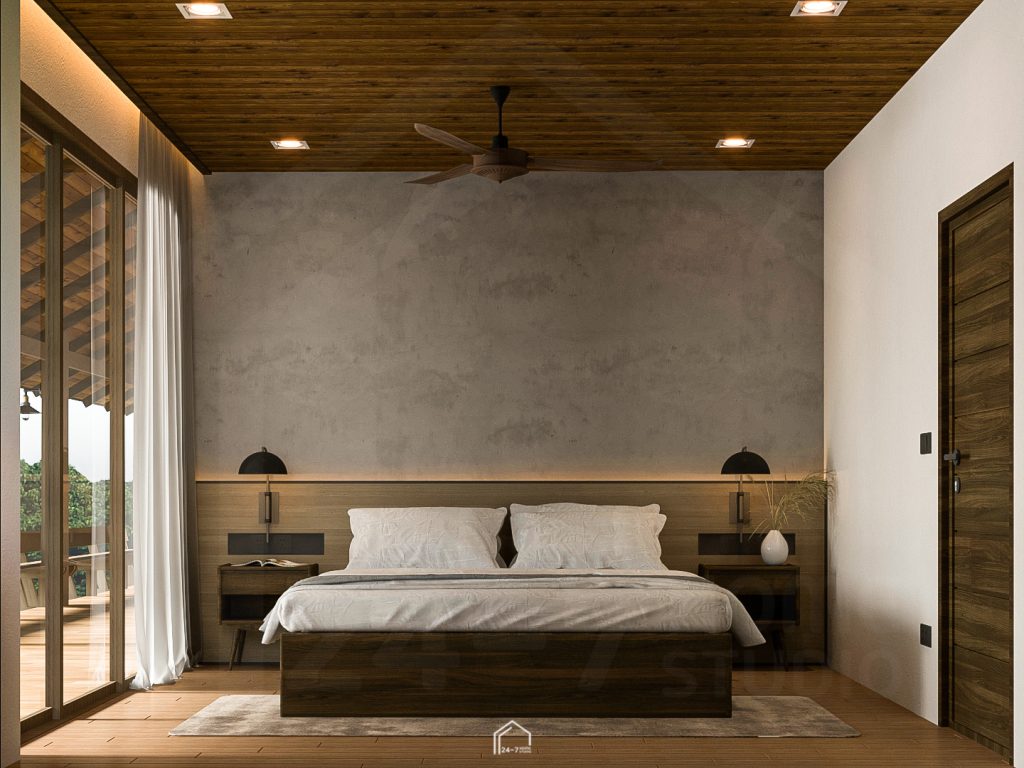 Focusing on nature by showing the beauty of raw materials such as bare concrete walls and red bricks that help create proportion to the home space.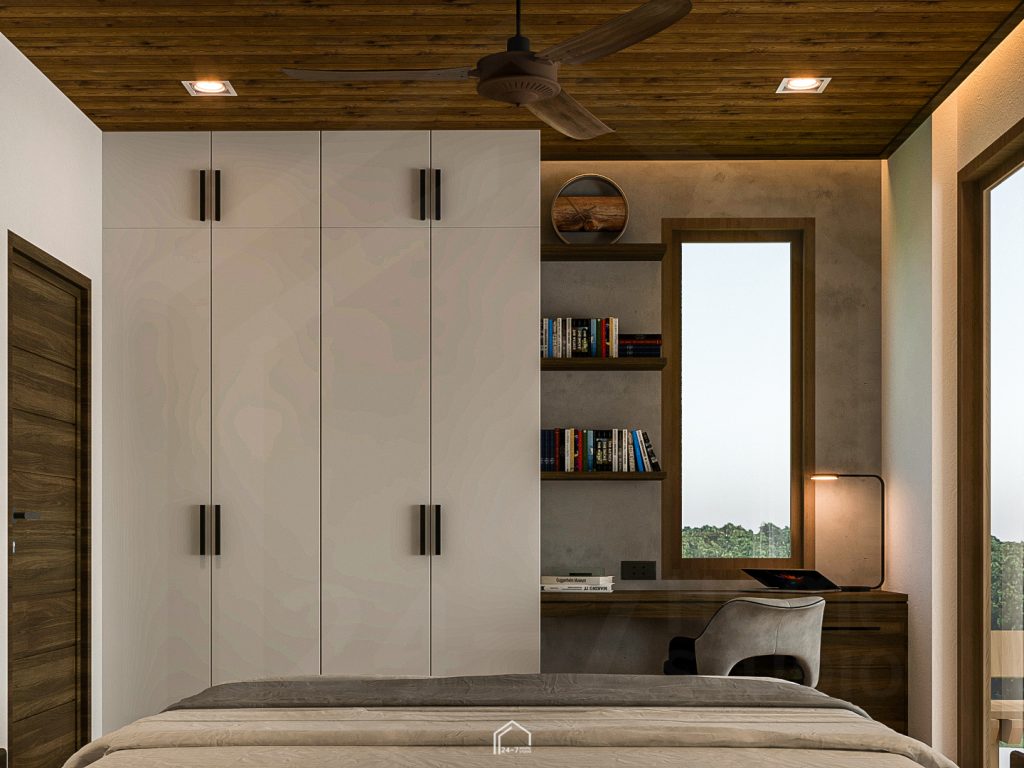 This house was born out of a passion for local materials like teak. Even though they thought it wouldn't be possible to mix it up to make it look modern.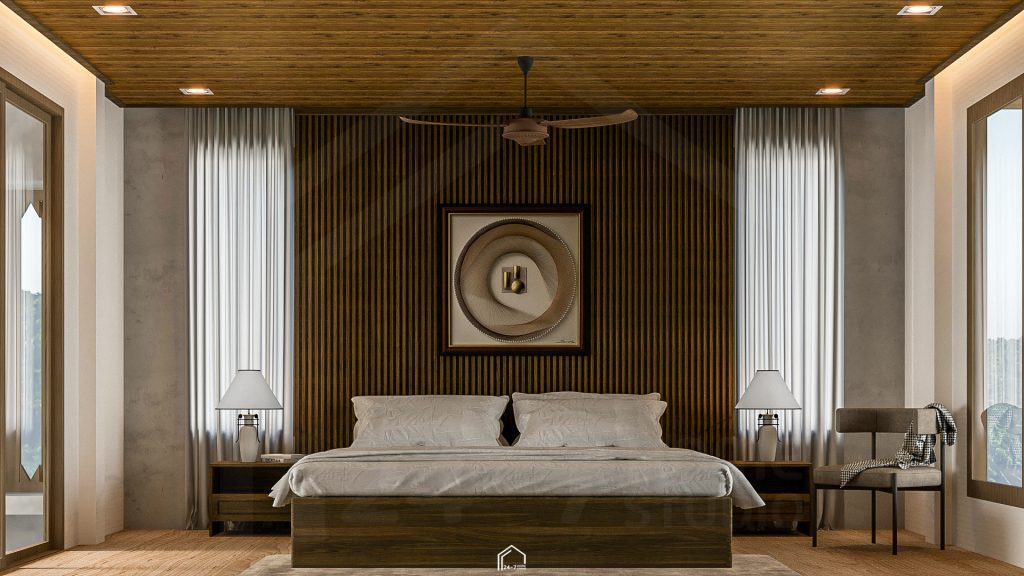 But with feelings and analytical thinking, this house comes out perfectly with its own unique decoration ideas.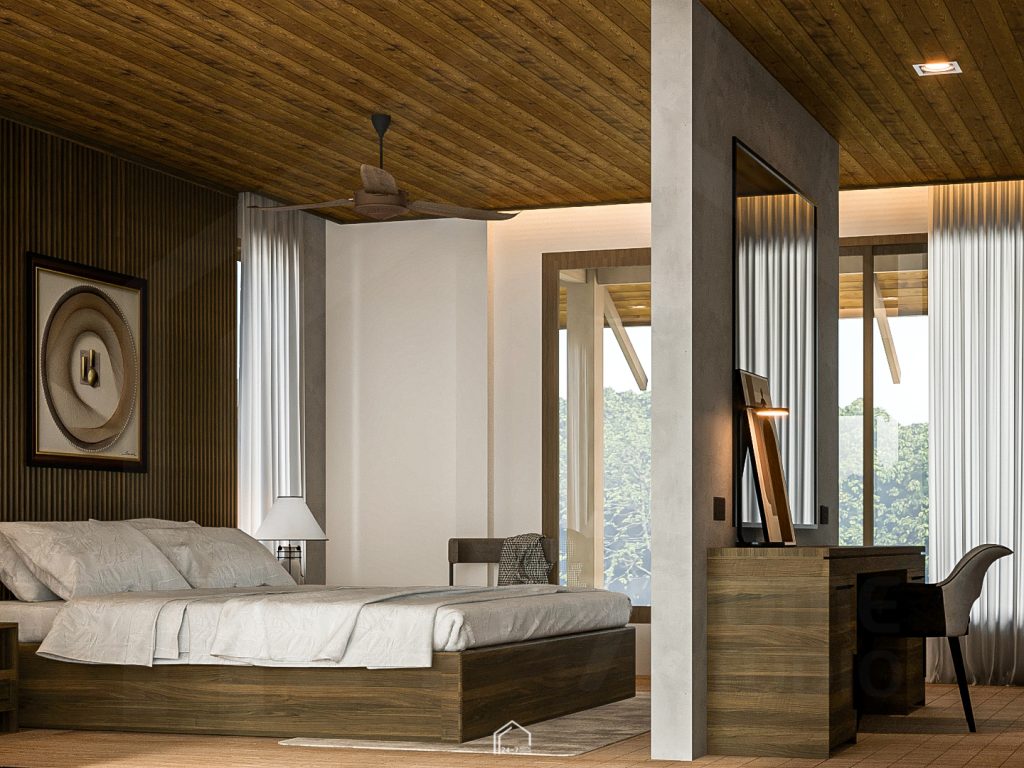 .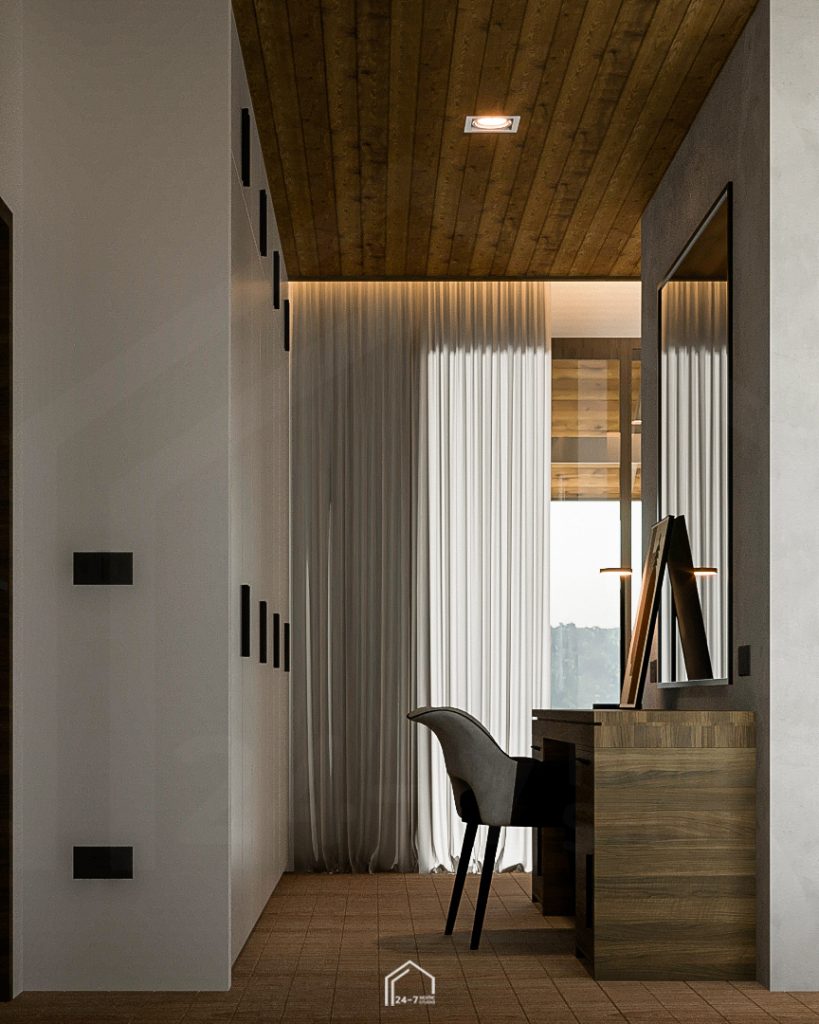 .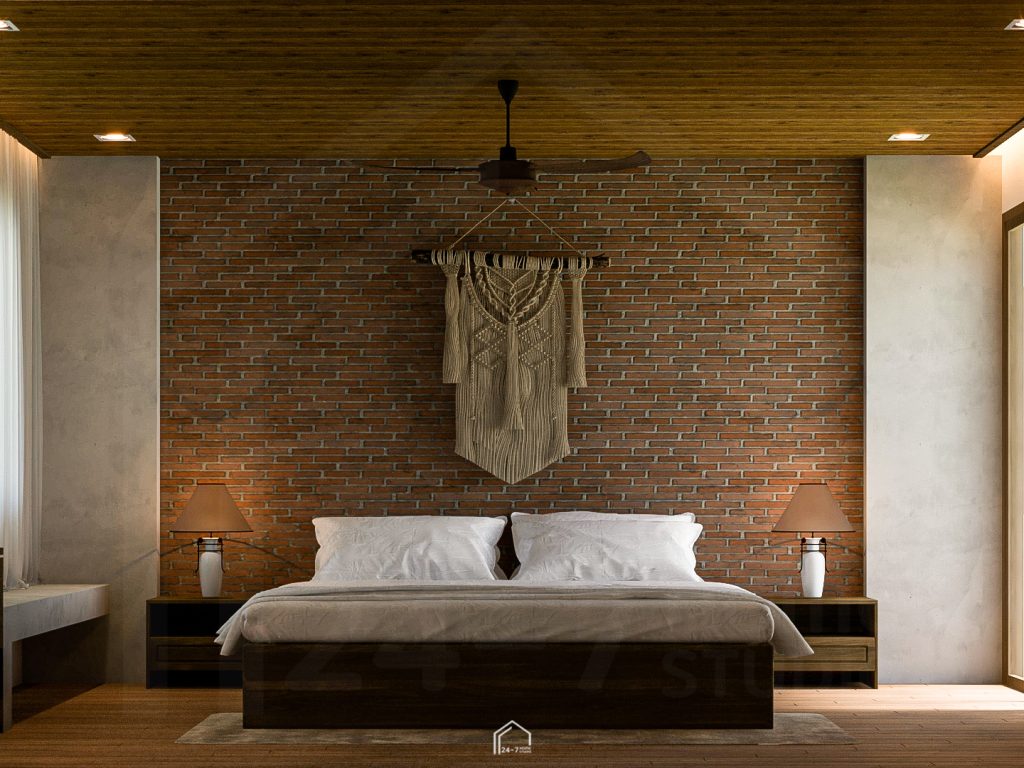 .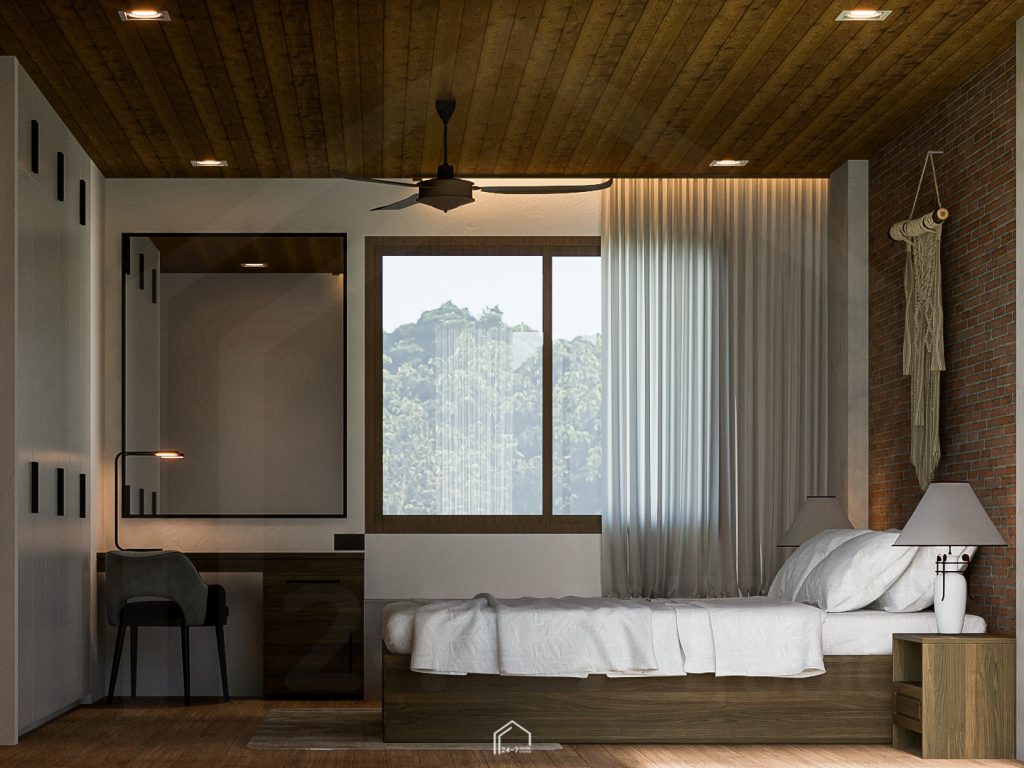 .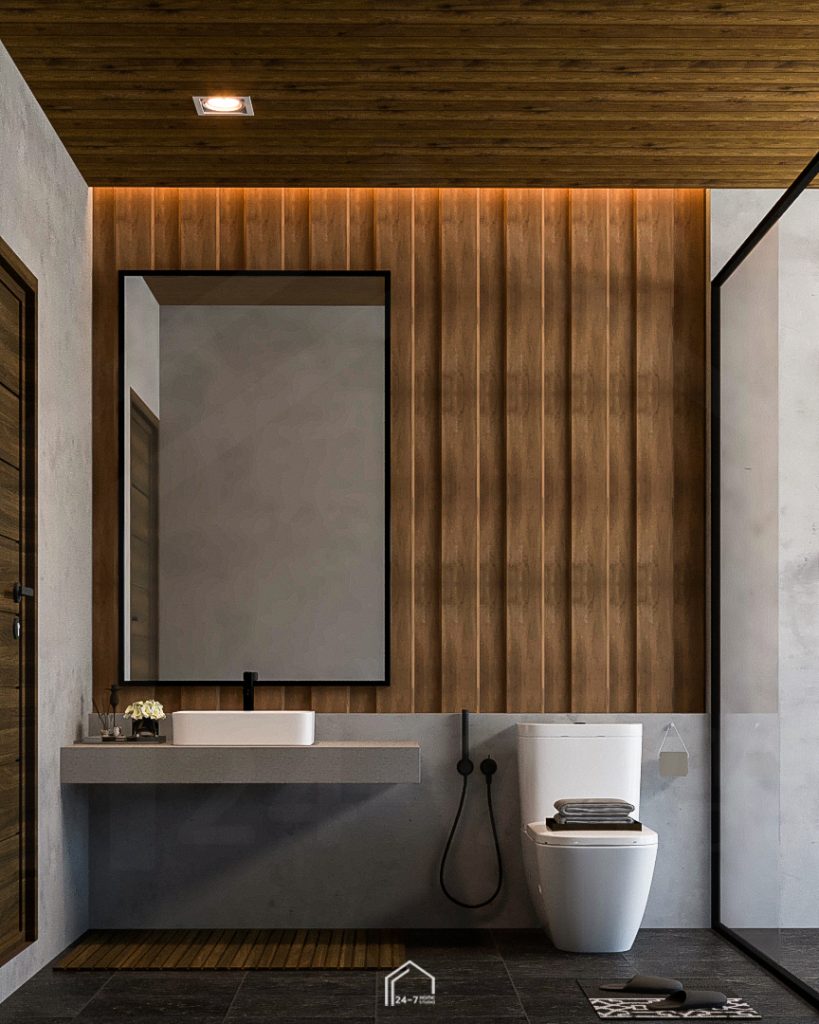 .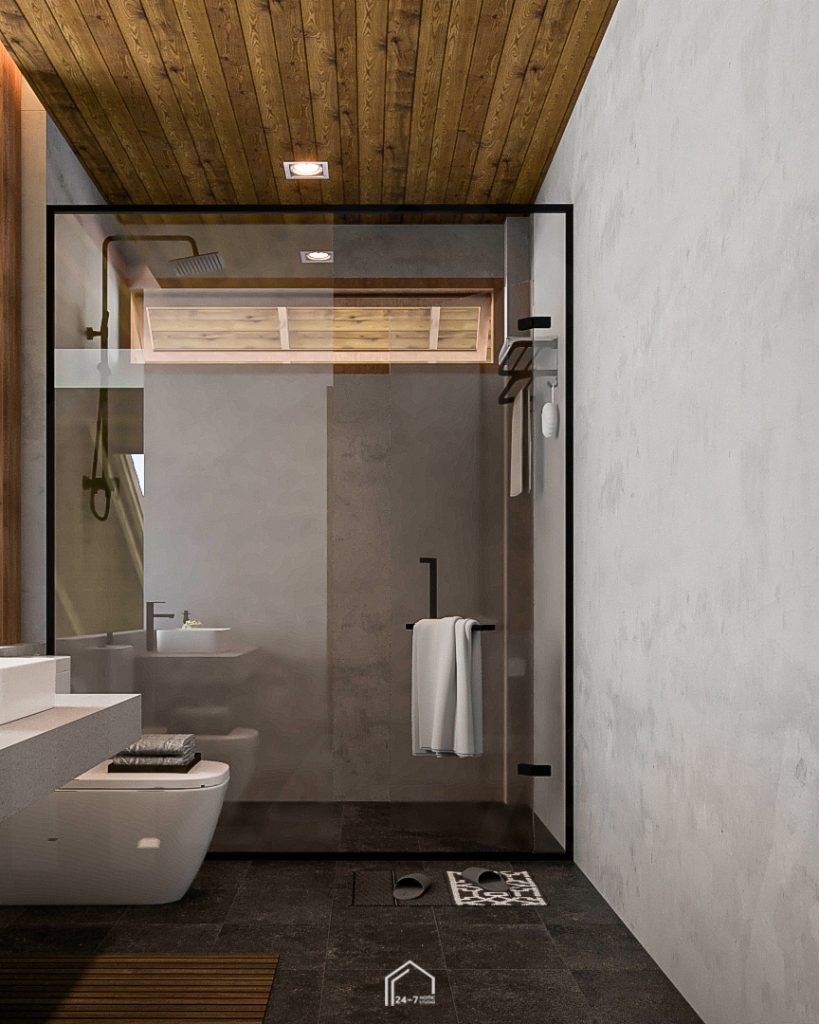 .